Kuta Beach in Bali is one of the island's most well-known coastal resorts.
Known for stunning beachfront hotels and breathtaking ocean sunsets, Kuta provides beach lovers with the perfect place to enjoy a classic coastal vacation.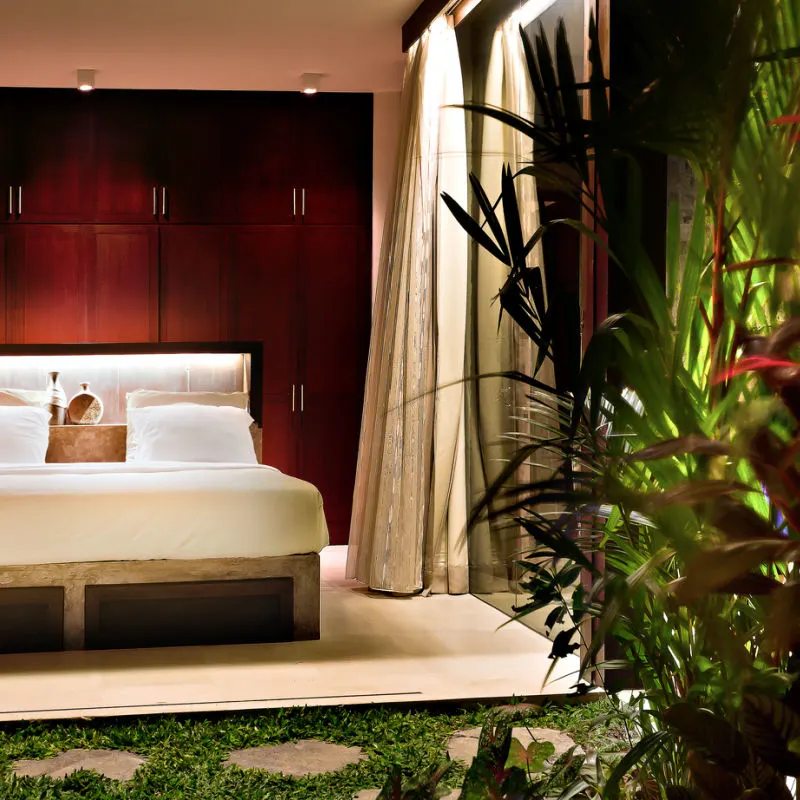 One hotel goes above and beyond to provide a memorable experience for their guests by bringing a taste of the jungle to Bali's most famous beach.
The Swiss-Belhotel Rainforest in Kuta is a chic hotel that is totally inspired by nature.
Throughout the hotel, it is clear that the influence of Bali's dense tropical rainforest has been the driving force behind the calm and relaxed ambiance of the resort.
Strategically located on Jalan Sunset Road in the heart of Kuta, the Swiss-Belhotel Rainforest, the hotel is just 10km away from I Gusti Ngurah Rai Airport.
This means guests can touch down on the Island of the Gods and be checked in and poolside within a matter of minutes.
The hotel features 161 rooms, each spacious and equipped with everything guests may need for a comfortable stay in Bali.
Boasting 4-star hospitality and thousands of five-star reviews, the Swiss-Belhotel Rainforest is the first choice accommodation option for travelers to Bali of every kind.
Whether traveling as a family, a couple, or flying solo, the Swiss-Belhotel Rainforest really does tick all the right boxes.
Top 5 Travel Insurance Plans For 2023 Starting At $10 Per Week
Easily Earn Points For Free Travel
This sophisticated hotel offers guests a wide range of rooming options, from affordable deluxe rooms, to grand deluxe retreats, to junior suites, which each come with a balcony view, and executive suites for those looking for the real VIP experience.
Each room is equipped with an impressive 32'' LCD TV for those late-night Netflix binges or chilled afternoons in the shade.
From an accessibility perspective, Swiss-Belhotel Rainforest is a cut above the rest. They have a range of specially appointed rooms that have full accessibility for those living with disabilities and additional access needs.
The hotel offers guests all the facilities and resources an international jet setter could wish for, including 24-hour room service, an exceptional fitness center and swimming pool, a spa, and meeting rooms.
Greenery adorns every last angle of the Swiss-Belhotel Rainforest, giving guests a real nature immersion just a stone's throw away from Kuta Beach.
Hanging gardens can be found throughout the passageways and public spaces of the hotel and even in the hotel's dining establishments.
Swiss-Belhotel Rainforest has three in-house dining options for guests. The first is Cafe Bule by Swiss-Belhotel Rainforest.
The cafe is an open and welcoming space for all to enjoy; live music sessions are often hosted at Cafe Bule, and the good times roll on and on!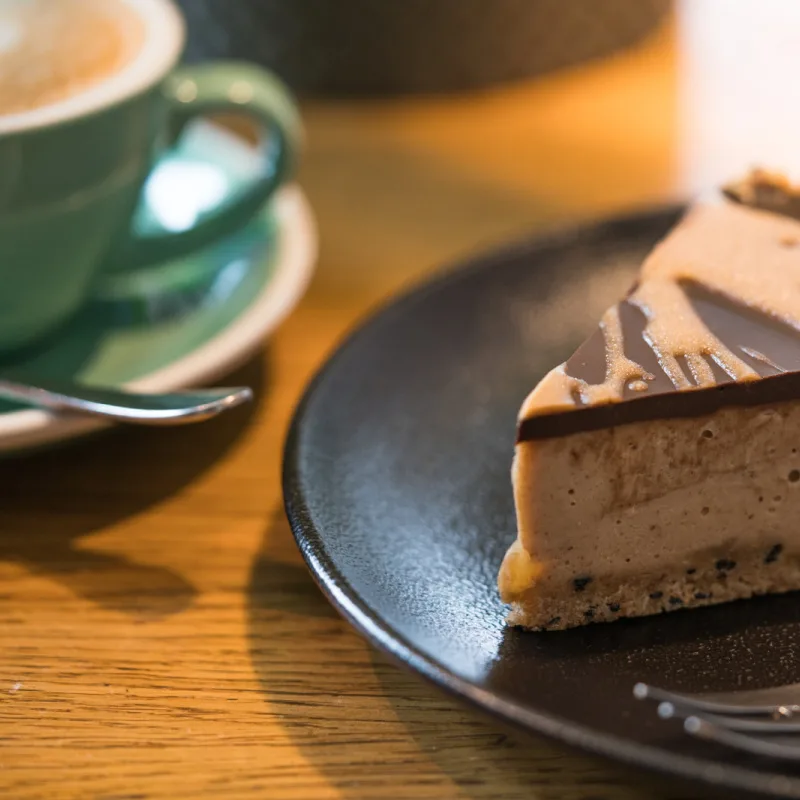 For a refined dining experience, guests at the Swiss-Belhotel Rainforest can book a table at the Oak Restaurant.
Serving a wonderful array of Indonesian classics and international favorites, the food at Oak Restaurant gets nothing but positive feedback.
For a relaxed drink and light bite, guests are always welcome in the Oak Lounge and Bar, the perfect place to relive the memories of a day exploring the wonders of Bali or connect with fellow travelers to plan more adventures together.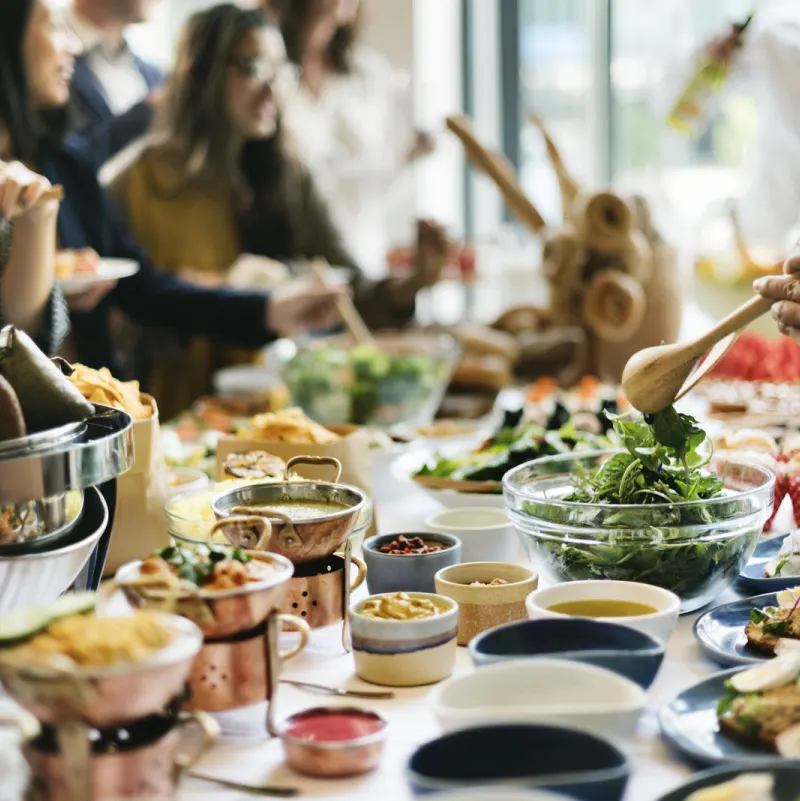 Bali's Kuta Beach is undergoing a resurgence in popularity. It's not hard to see why the local government is investing hundreds of thousands of dollars in giving the area a much-needed facelift.
From rebuilding the beach ball to installing new tsunami shelters and improvements to shared public spaces along the beachfront, including the construction of a playground, skatepark, and outdoor gym, Kuta is vibing!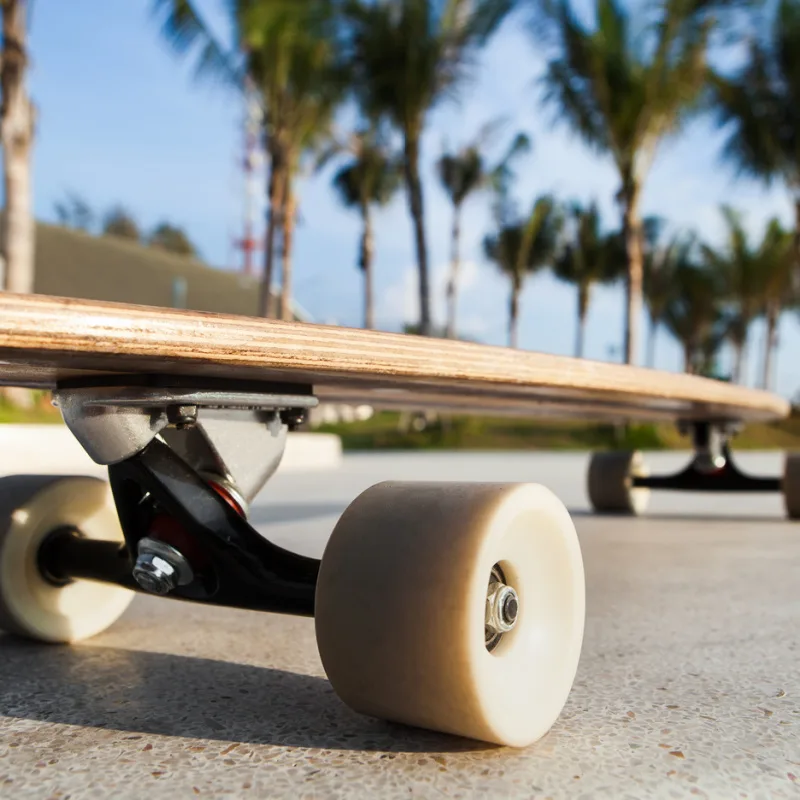 As the redevelopment of Kuta is underway, construction teams have promised that tourists' peace and quiet will not be disturbed and that visitors can plan their beach visits as normal.
Kuta Beach remains one of the best places in the world to learn to surf and provides the perfect destination for a classic beach vacation in the sun.