Bali is home to some of the most highly regarded fine dining establishments in Asia. The island is also home to some of the most exceptional food cultures anywhere in the world.
From sumptuous spicy curries to nourishing nasi campur, Bali is heaven on earth for food lovers.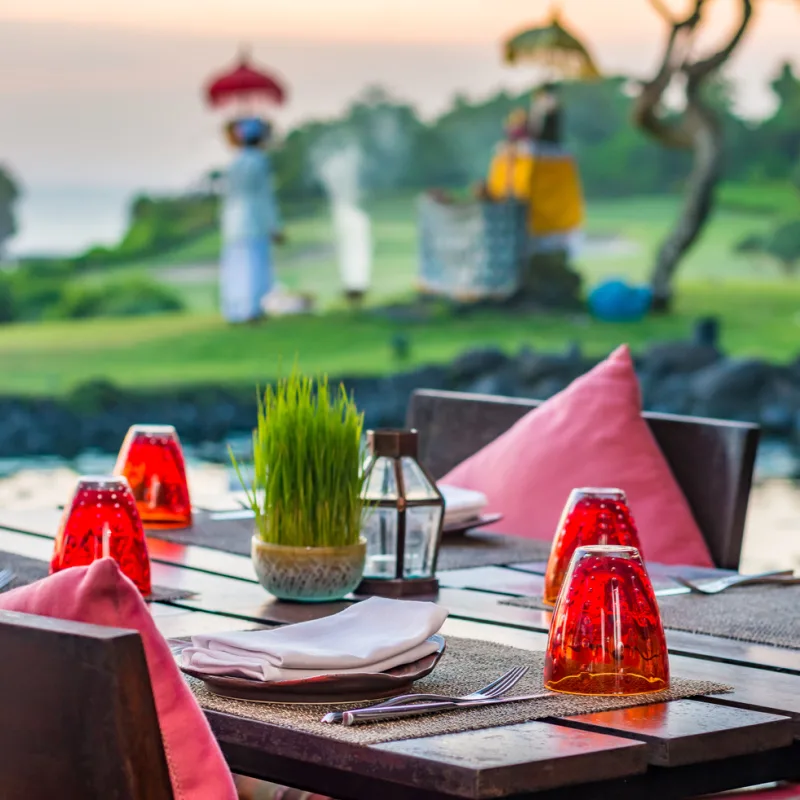 Whatever your food preferences or dietary requirements, Bali offers everything for everyone. Now, one food critic from AugustMan Singapore has given the rundown of the top restaurants in Bali in 2023.
From classic Balinese warungs to the fine dining eateries of Ubud, Seminyak and Canggu, there is such richness and depth to the food culture on the Island of the Gods that travelers could easily by-pass seeing cultural landmarks and lazy beach days just to squeeze in time for one more plate of Bali's culinary flare.
According to AugustMan, Babi Guling Panda Egi in Ubud is leading the charge when it comes to keeping classic Balinese dishes alive and thriving.
This locally run hidden gem has had its praises sung by locals, international chefs, and food-loving tourists from around Indonesia and the globe.
Located on Banjar Panda, Beng, Ubud, Babi Guling Panda Egi is the place to get your first (or finest) taste of Bali'sBali's most famous dish.
Wanna talk about burgers? Coming in as one of the top burger joints in Bali is the iconic Bo$$man.
Located in the heart of the island's ever-trending Seminyak, Bo$$man serves up the most hearty, wholesome post-surf gourmet burgers around.
Top 5 Travel Insurance Plans For 2023 Starting At $10 Per Week
Easily Earn Points For Free Travel
Known as Bali's most wanted burger, this restaurant has tourists lining up for a taste of the action and rapidly coming back for more. Incredibly, they are open until 3 am daily, perfect for those who need a refuel after a long night of revelry in Seminyak.
Sticking in Seminyak, no mention of the ultra-trendy nightlife resort would be complete without a nod to La Favela. The restaurant and nightclub are synonymous with Seminyak and have played a pivotal role in putting the area on the map.
Offering a menu jam-packed with Latin-inspired specialties, created using only the finest locally sourced produce, La Favela always features in the "best of" lists of Bali, and for very good reason…the team is simply brilliant at what they do best. Dinner and dancing!
Bali's food culture and culinary scene is alive and thriving. Next month foodies from all over the world will descend on Ubud to uplift and celebrate not only food but art, culture, and mother nature at Ubud Food Festival.
This international festival welcomes thousands of visitors over the course of the three-day event that this year will be held from 30th June until 2nd July.
With festival events happening all over Ubud, it is an exciting weekend to visit the island's art and cultural capital.
There will be workshops, talks, and of course, plenty of opportunities to explore the best of Bali's food scene all in one place.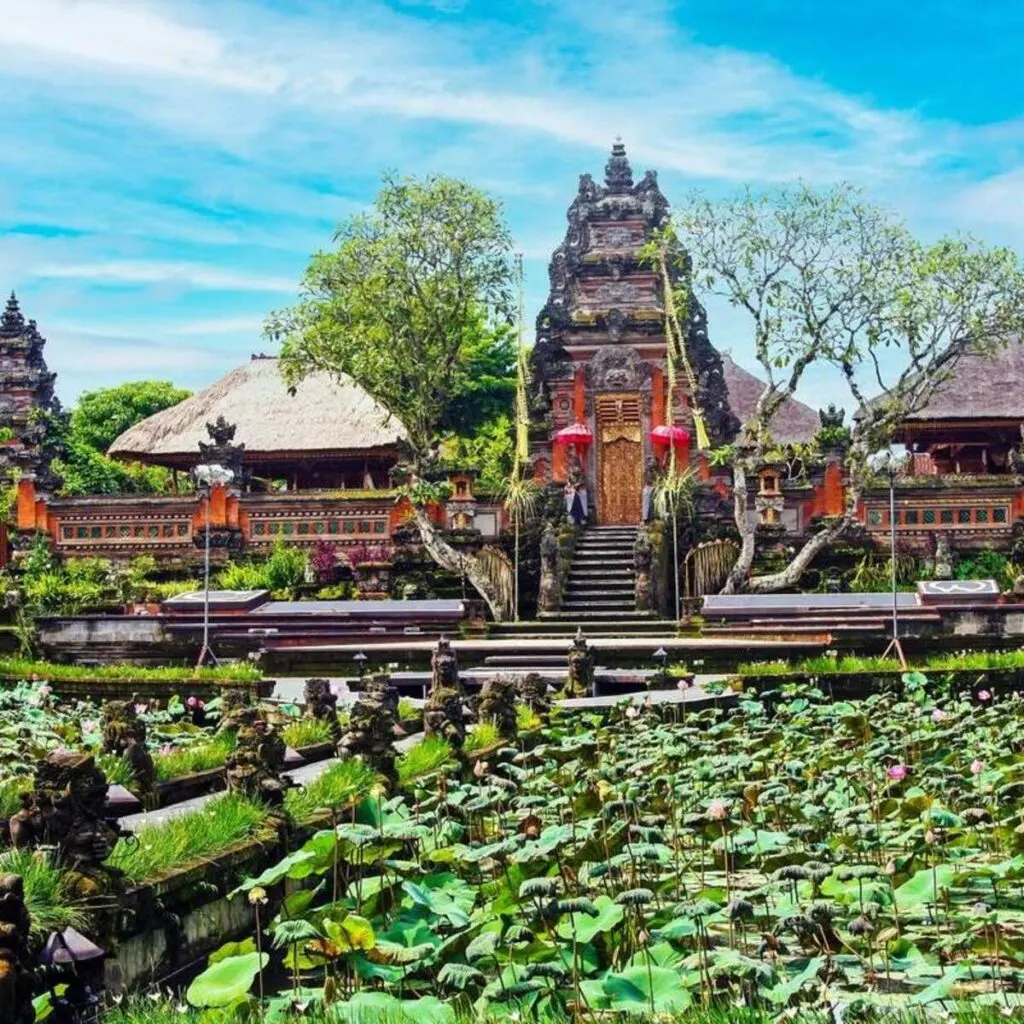 We will have to wait for the full lineup to be announced soon, though some headline speakers and chefs have already been revealed.
This year's Ubud Food Festival is shaping up to be bigger and better than ever!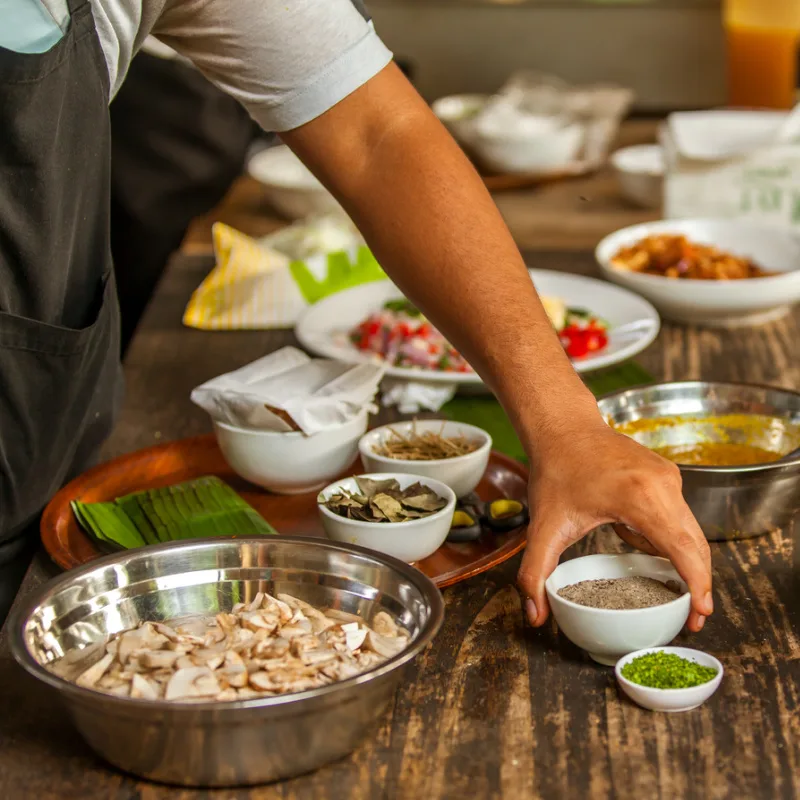 As Bali looks to promote more sustainable tourism and attract more "high quality" tourists, tourism officials on the island are encouraging visitors to explore local culture in simple but in-depth ways.
One way to do this is to connect to the island's unique cultural heritage through food. While there are hundreds of restaurants and cafes serving up international favorites, tourists are increasingly being encouraged to try local food.
One of the best places to try Balinese cuisine is at Art Cafe Bumbu in Nusa Dua. This heritage restaurant specializes in serving traditional Balinese and Indonesian food and has been a longstanding platform for the promotion and preservation of Balinese culture.
Highly recommended by all who visit, if you're looking to explore Balinese art, culture, and food during your visit, Art Cafe Bumbu in Nusa Dua is a great starting point.