As Bali's Kuta Beach undergoes its resurgence in popularity with holidaymakers, there is just one activity that travelers can take part in that gives a real feel-good factor.
This unique activity is, for many, a once-in-a-lifetime opportunity to reconnect with the natural world.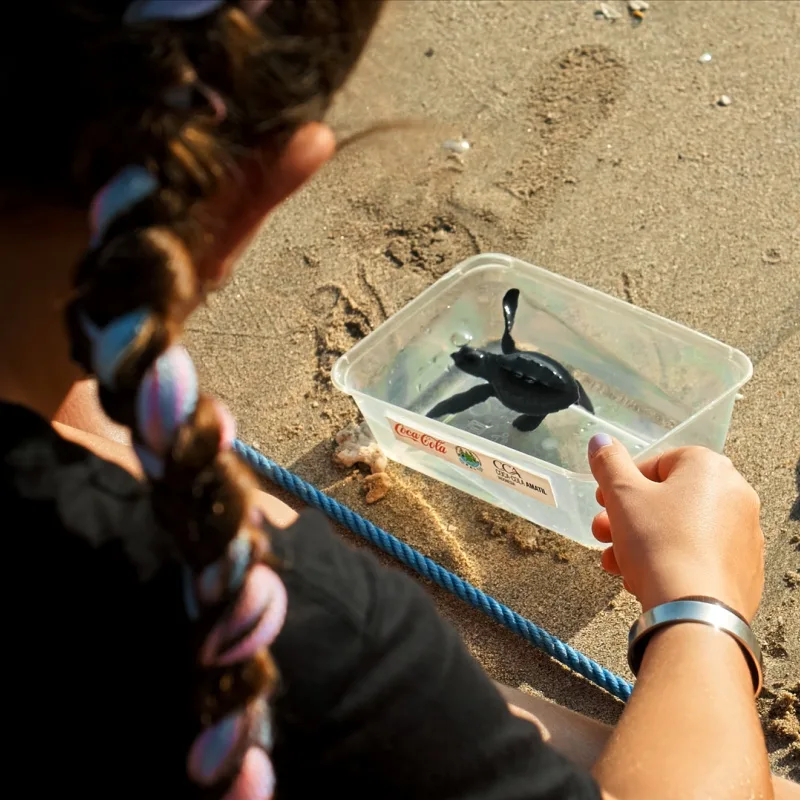 The high tourism season in Bali coincides with the turtle hatchling release season in Kuta. Over the next few months, tourists from all over the world will be able to support the efforts of the Kuta Beach Sea Turtle Conservation Center.
Taking part in the turtle release is free, but tourists are invited to make a donation (big or small) to help release a baby turtle into the ocean.
The founder of the Kuta Beach Sea Turtle Conservation Center (KBSTC), I Gusti Ngurah Tresna, said that in the last week, over 400 tourists have supported the release efforts.
Tourists are invited to line up along a 250 stretch of Kuta Beach just before sunset. With so many people eager to support the conservation effort, tourists were grouped together in pairs, or threes, to release a hatchling together, making the moment a shared and even more special occasion.
Tresna, who is also known locally simply as Mr. Turtle, shared how the turtle-hatchling events play out. He explained that tourists are grouped together and given their hatchling to release.
He noted how the team prioritizes giving families with children hatchlings on days when there is high demand for the experience.
Tourists are not permitted to touch the turtle hatchlings. Groups are given a hatchling in a small plastic container that the turtle sits in for the few minutes between being taken from the hatchling pools at the conservation center, to the moment of release on the beach.
Top 5 Travel Insurance Plans For 2023 Starting At $10 Per Week
Easily Earn Points For Free Travel
Mr. Turtle shared, "There is so much enthusiasm from these tourists because it is only here that there is this kind of attraction, and indeed, the release is still very natural."
He explained further, "We have released hatchlings several times this year, and this is one of the biggest tourist attractions because, after all, the tourists love nature, so today is a lucky day for them to be able to participate in releasing the hatchlings back to nature."
The hatchling release does not happen every night. Events happen very regularly throughout the high season, but for daily updates, tourists should visit the Kuta Beach Sea Turtle Conservation Center to find out when the next release is happening.
Turtle hatchling release days happen depending on the time, tide, and moon cycle. There are still thousands of turtle eggs yet to hatch, so there will be plenty of opp unity for tourists in Kuta to get involved in the coming months.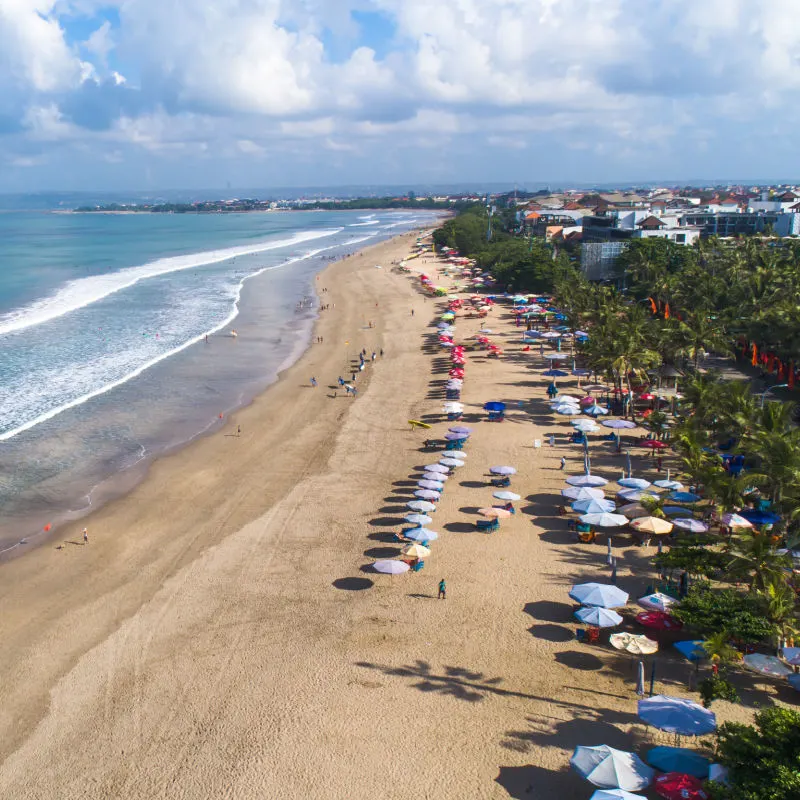 Mr. Turtle also gives tourists educational insights about the importance of turtles, conservation, and nature in Bali.
Insights that visitors from all over the world have been inspired by over the years, still to this day. One tourist from the USA told reporters that the turtle release experience in Kuta is truly unique.
She explained, "This is a very large release of hatchlings because many people are releasing them. I've done it before in Mexico. But this time is completely different."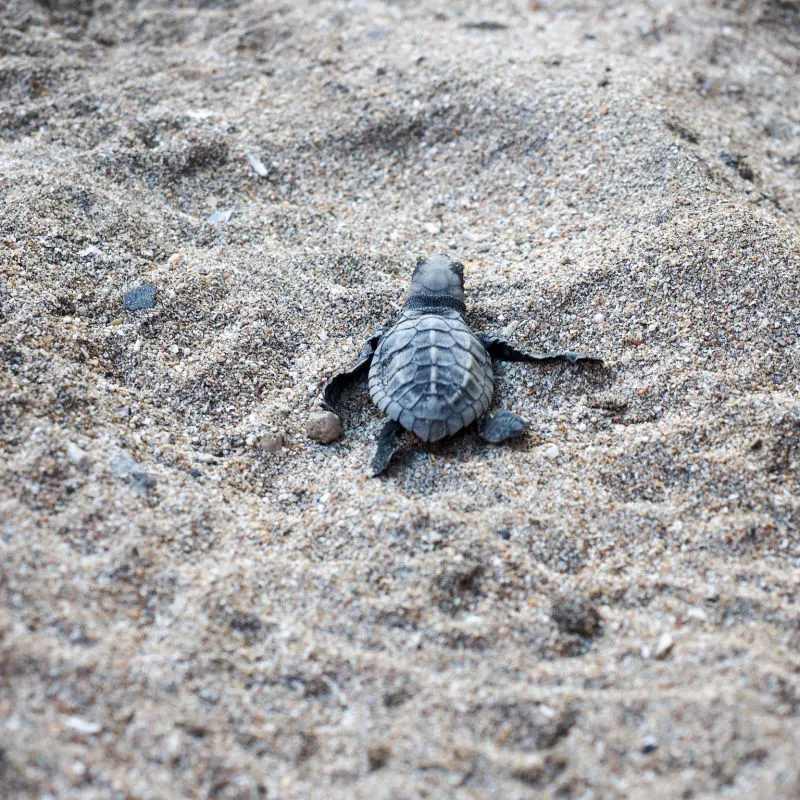 Adding "this conservation institution is very good for nature. I hope to be back here, and my plan is to go to Mexico next month, and I will do it there."
The Kuta Beach Sea Turtle Conservation Center started out as a community-run initiative. Mr Turtle is now in his 70s and still walks along Kuta, Legian, Seminyak, and Canggu areas every night in search of turtle eggs.
He and seven friends run the Kuta Beach Sea Turtle Conservation Center and have played a pivotal role in not only preserving the beach for turtles but also for tourists to enjoy too.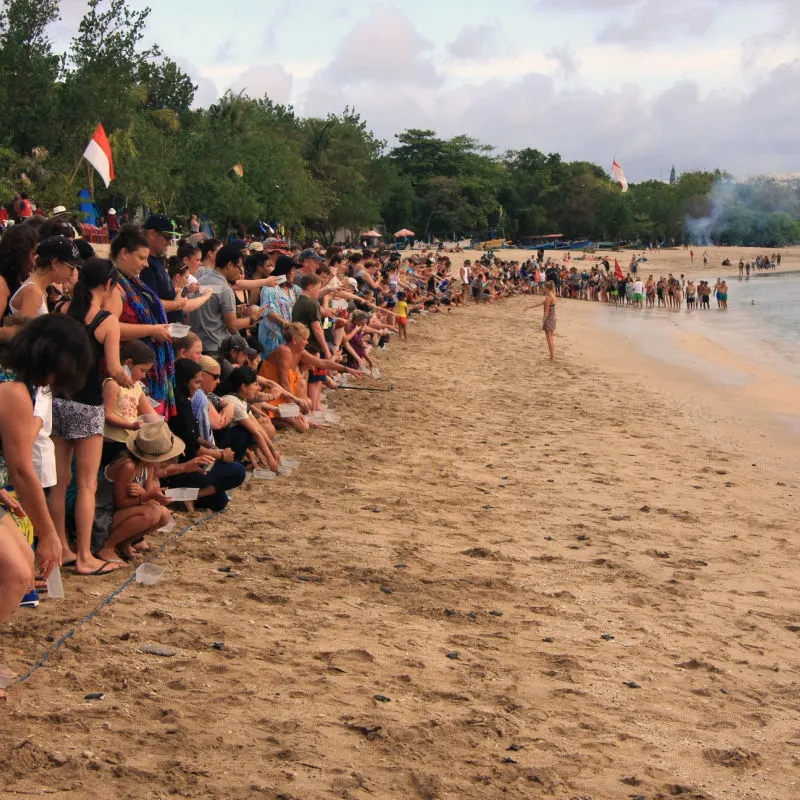 Charismatic as ever, Mr. Turtle remains one of Bali's local legends, with tourists from all over the world familiar with this face and his love of the natural world.
He told reporters last month, "(tourists) always ask, can I call you Mr Turtle? At that time, I was so happy that it was easier for them to call me, and for sure, while still living in my body, I promised to continue to do something for the environment as long as it was given health by nature. This is ingrained, and I am still passionate about it."