As the high season in Bali approaches, the island braces for a new influx of tourism arrivals and increased traffic on the roads.
In the island's current most popular beachside destination, Canggu, the community and leading businesses have come together to trial a new shuttle service that they hope will reduce congestion.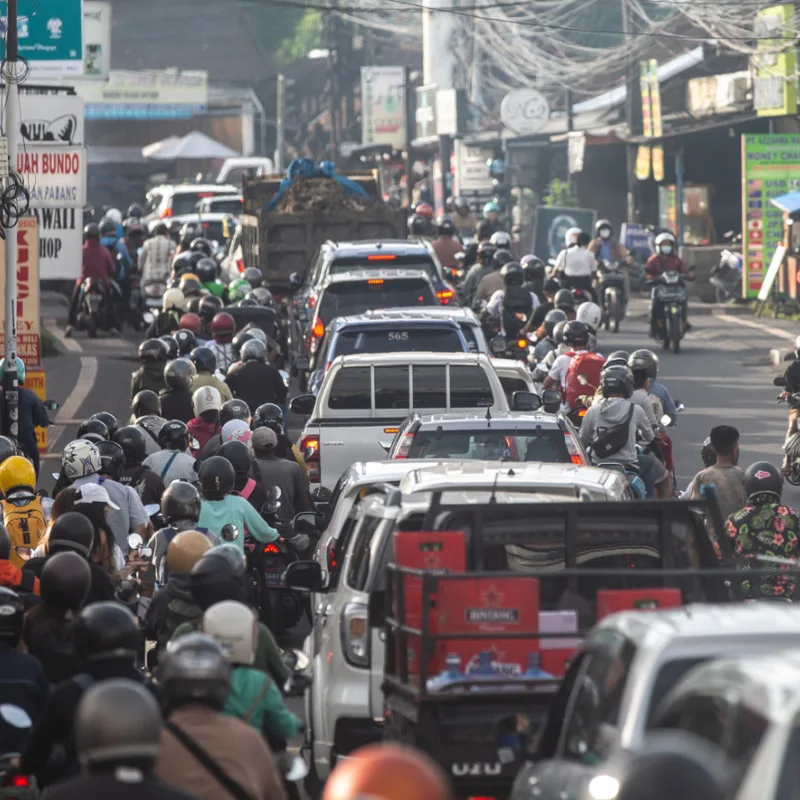 The Tibubeneng Village Government of North Kuta Badung is heading up the new shuttle service and is working with Finns Beach Club and Atlas Beach Fest to bring the idea to life.
The Head of Tibubeneng Village, I Made Kamajaya, told the media that the community government will test two shuttle bus services over the next week.
Kamajaya explained, "This trial will be carried out for a week from 1-7 May 2023…Tourists using four-wheeled vehicles can park their vehicles at the shuttle points provided."
The pickup and drop-off points are at strategic locations around Canggu.
The new shuttle service runs from Atlas Beach Fest to Finns, to LV8 Resort, CIBO!, Milk & Made at Tegal Gundul Square, then onto Tibubeneng Field to Perancak and back to Atlas to begin the shuttle circuit again.
The service has been running for a few days and has been getting positive feedback so far. Kamajaya said, "Hopefully, it will be effective, and all sectors must support it. That's why we tested. The point is we are trying several options before there is adequate infrastructure."
If successful, the shuttle service may become a permanent fixture in the tourism resource directory in Canggu. It may well be expanded to include more than two shuttle buses.
Top 5 Travel Insurance Plans For 2023 Starting At $10 Per Week
Easily Earn Points For Free Travel
The new service, and more services like it, would go a long way in addressing the issue of traffic management in Canggu.
The topic of traffic in Canggu and Bali's other leading tourist destinations regularly hits the headlines.
In fact, leaders up in Ubud are tabling discussions around completely overhauling the traffic management system in the town to help improve accessibility to the town center for both local people and tourists.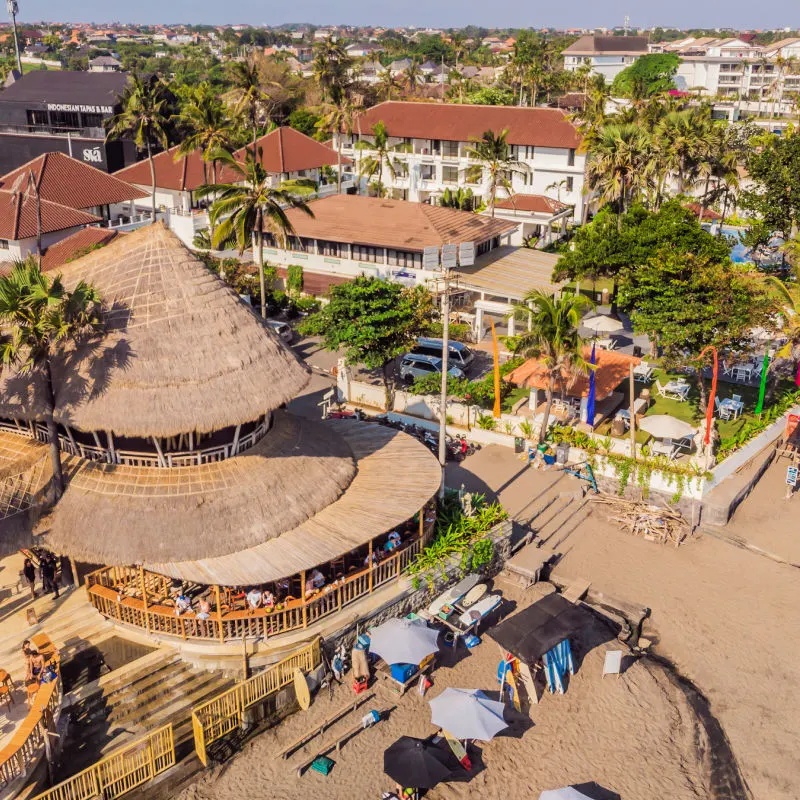 In Canggu, the discussion continues, and work has begun on widening one of the famous shortcuts in central Canggu.
The track, known as Mango Alley (Gang Mango), which connects Jalan Subak Sari in Tibubeneng Village with Umalas Tunon, is undergoing a huge renovation to make the trackway a more formal road.
No set date for the road's completion has been shared publicly, but construction is progressing quickly so far.
One new company on the scene is making waves in the transportation sector in Bali. GoBoat launched last week and is providing a fast boat shuttle service to and from Canggu and Uluwatu five times a day.
The new fast boat service runs between Nelayan Beach in Canggu and Uluwatu's Padang Padang Beach.
The two popular tourist destinations are just 36km away from each other by road, but the journey can take upwards of two hours during peak traffic.
The new boat service gets tourists from Canggu to Uluwatu (or Uluwatu to Canggu!) in just 40 minutes.
Some have said that the boat ride is a far more enjoyable and scenic way to get from the Bukit to Canggu, though some local taxi drivers have noted concerns that the new service could negatively impact their businesses.
The service officially launched on 24th April, and the fast boast shuttles are operating daily. The Canggu to Uluwatu service departs at 7.30 am, 9.30 am, 11.30 am, 1.30 pm, and 3.30 pm every day.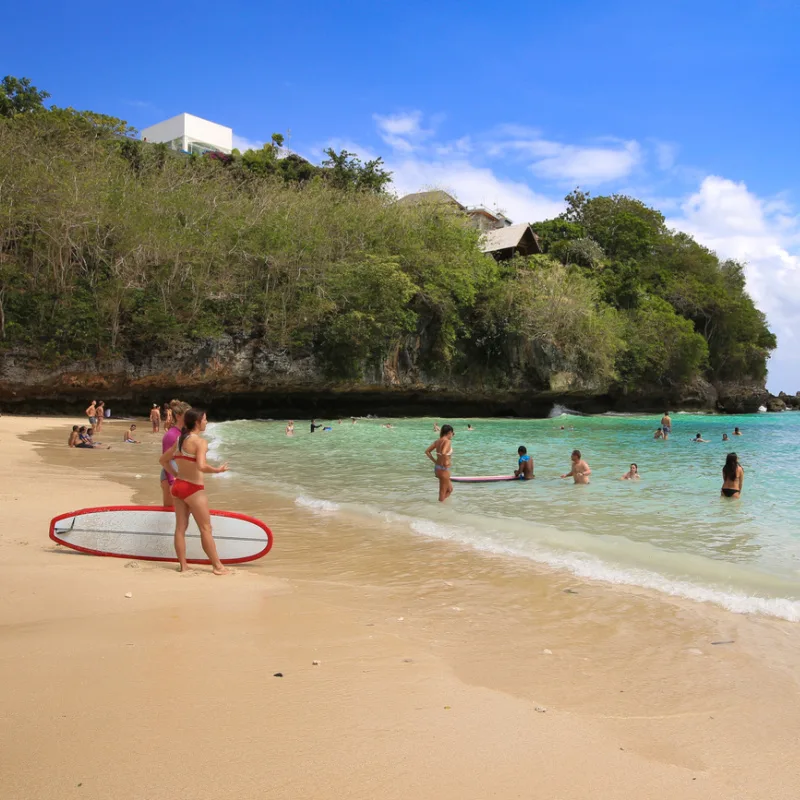 The Uluwatu to Canggu service departs at 8.30 am, 10.30 am, 12.30 am, 2.30 am, and 4.30 am every day.
Tickets cost IDR 200,000 and include local taxes, though tickets are non-refundable to passengers who are advised to be 100% sure of their travel plans before booking.