Coffee is life in Indonesia, especially in Bali. The island produces some of the most unique and highly sought-after coffee beans in the world.
Areas like Kintamani and Batukaru are especially famous for their Bali coffee and have travelers from all over the world come to sample the nectar of the gods straight from the source.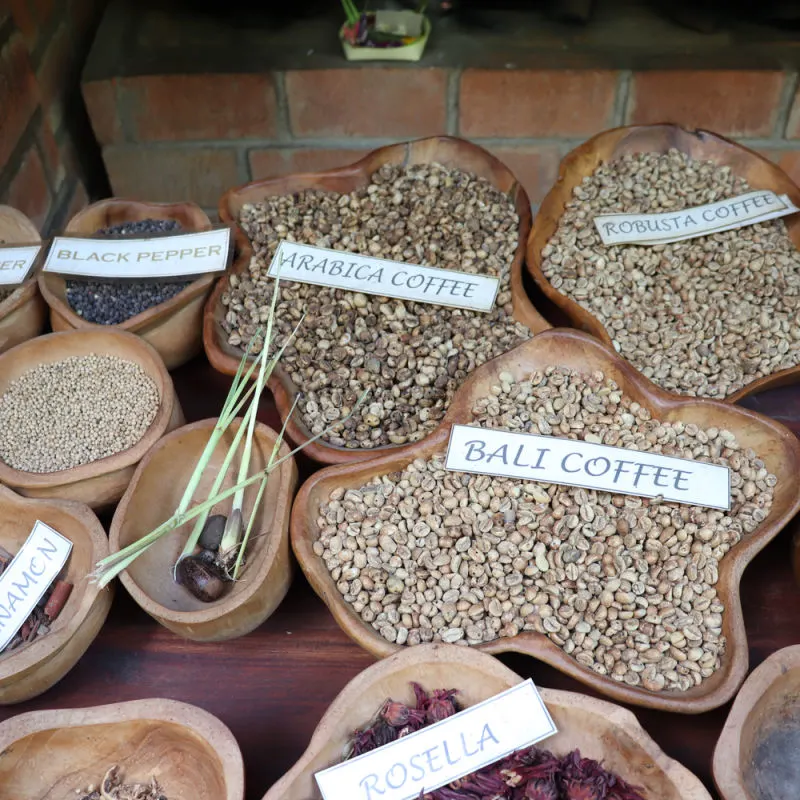 The impact of global demand for Bali coffee is having a direct impact on tourism, according to local coffee entrepreneur and Kintamani coffee distributor I Komang Sukarsana. He said that Bali coffee is in high demand around the world.
Sukarsana told reporters, "The farthest we have ever exported Kintamani coffee products to Sweden," He noted that "nowadays the trend of coffee connoisseurs is increasing, not only adults, but young people are already fluent with coffee."
He shared that it is the unique flavor profiles of Kintamani coffee that have helped propel Bali coffee to the world stage.
There are a series of important factors involved in the growing process that give Kintamani coffee that iconic taste.
This includes the quality of the soil in the highlands, soil, temperature, the types of plants planted around it.
Many small-scale coffee growers in Kintamani use companion planting growing methods, and the type of fertilizer treatment given or not given by farmers also affects the taste of coffee.
Top 5 Travel Insurance Plans For 2023 Starting At $10 Per Week
Easily Earn Points For Free Travel
Bali coffee is in ever-higher demand, both on the island and around the world. The tourism sector has played a huge role in putting Bali coffee on the map, too, and cafe culture is absolutely thriving in Bali.
With more than 4.5 million international arrivals predicted to visit Bali this year, that's a lot of coffee needed to keep everyone happy.
Travel trends show that tourists are keen to do more than simply kick back and relax during a vacation to Bali. Data shows that travelers are seeking more immersive and off-the-beaten-path experiences.
This is great news for farmers in Bali who have begun to invest even more in developing agrotourism initiatives.
In areas like Kintamani and Batukaru, and other agricultural areas in Bali, tourists can now visit coffee plantations, food forests, and farms to learn about where their food comes from and rural life in Bali.
While social media may give the impression that all the best of Bali's coffee shops and cafes can be sound along the southern coast in Canggu or Uluwatu, in actual fact, some of the most highly regarded coffee baristas and roasters can be found in Kintamani.
Tourists from all around the world make the mission up to Kintamani not only to take in the breathtaking views of Mount Batur but also to sip on freshly roasted Kintamani coffee just meters away from where it was grown.
Just one street in central Kintamani is home to more than a dozen of Bali's best coffee shops. Penelokan Main Road is lined with cafes that overlook Mount Batur, and all serve freshly ground Kintamani coffee.
Coffee connoisseurs highly recommend Akasa Cafe. This three-story cafe has its own in-house roastery and even sells bags of single-origin Kintamani coffee for visitors to take home with them.
For a quintessential tourists Bali, Instragrammable coffee shop, look no further than Paperhills on Penelokan Main Road.
Not only do Paperhills serve up the finest coffee and pastries that Kintamani has to offer, but guests can also kick back and relax on the cafe's sun loungers or in the infinity pool that overlooks sacred Mount Batur.
There are dozens of guided coffee plantation tours on offer in Bali; many include coffee-tasting sessions and an introduction to the wider farmland areas of the island.
For those who are squeezed for time, it is more than possible to combine a day tour of Kintamni's coffee shops and plantations with the sunrise morning trek to Mount Batur.