Bali's northern beach resort, Lovina, is often overlooked by holidaymakers who want to land on the island and have their feet in the sand as soon as possible.
For those who make the trip just 91km north, the reward is more than worth the extra hour or so of travel. Not only is there so much to see and do, but prices tend to be less than more frequented areas.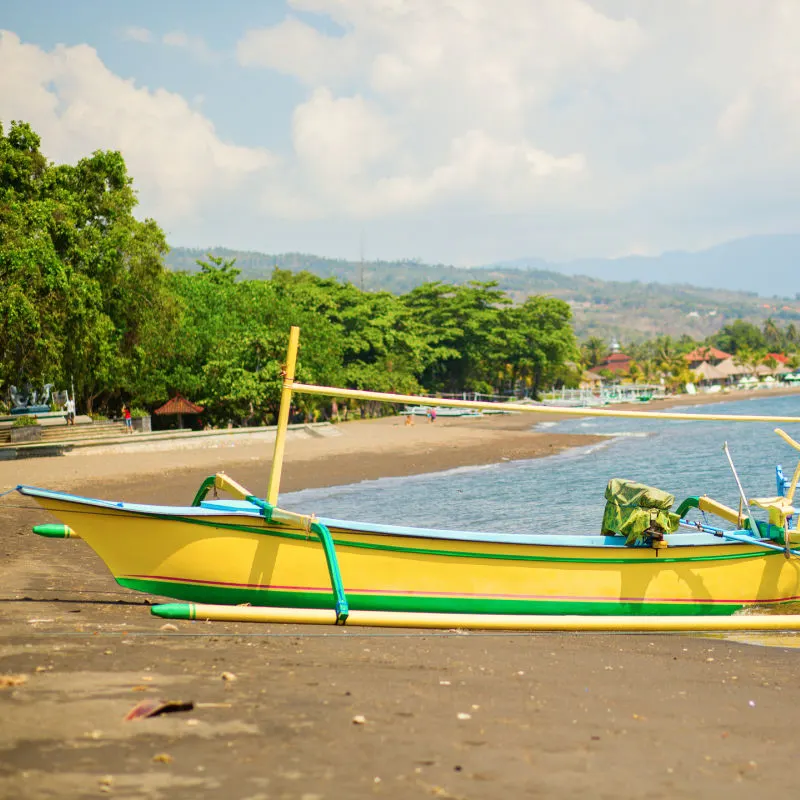 Lovina Beach sits in Buleleng Regency, the largest regency in Bali and one of the least visited by international tourists.
If you're looking to experience the best of Bali and get just the right amount off the beaten path, then Lovina is the place for you.
What makes a beach vacation in Lovina extra special is the dozens of day trip possibilities. Once you have relaxed and refueled on the beachfront, then there is so much to explore around Buleleng alone.
Some of Bali's biggest and most impressive waterfalls can be found within a 30-minute drive of Lovina Beach.
Lovina Beach itself is quiet, charming, and clean and still plays a major role in the local fishing economy. The beach is used by the local community as much as it is by tourists, giving visitors a wonderful immersion into daily life in Bali during their stay.
There are plenty of resorts, hotels, and private guesthouses that cater to Western tastes, and dozens of wonderful restaurants too.
Sunari Beach Resort is a 4-star hotel located just steps away from Lovina Beach. The seaside resort offers a relaxed and welcoming atmosphere, rooms, and private villas for guests.
Perfect for families, couples, and solo travelers, Sunari Beach Resort is fantastic value for money for a beach holiday in Lovina. There is an in-house restaurant, an expansive outdoor pool, and a beautiful traditional Balinese spa.
Top 5 Travel Insurance Plans For 2023 Starting At $10 Per Week
Easily Earn Points For Free Travel
Sunari Beach Resort said that the "resort flaunts an uplifting nature-inspired contemporary Balinese architecture style and interior design that present elegance through its simplicity."
And they're not wrong! The whole design of the hotel showcases the magic of Bali to its finest.
Spacious enough to have privacy (the resort and gardens span over 3000 acres), and intimate enough to feel homely and safe, the Sunari Beach Resort is the hotel of choice for hundreds of holidaymakers every year.
Lovina Beach Hotel is a much-loved resort right at the heart of Lovina. The hotel gets rave reviews from guests who return year after year to get their fix of Lovina Beach's goodness.
Lovina Beach House offers exceptional value for money and is ideal for nature lovers who want a safe and relaxed place to use as a base to explore everything that northern Bali has to offer.
And there is so much to explore. Of course, aside from lazy days on the beach and cafe hopping along the Beachwalk, there are the famous dolphin-watching tours in Lovina.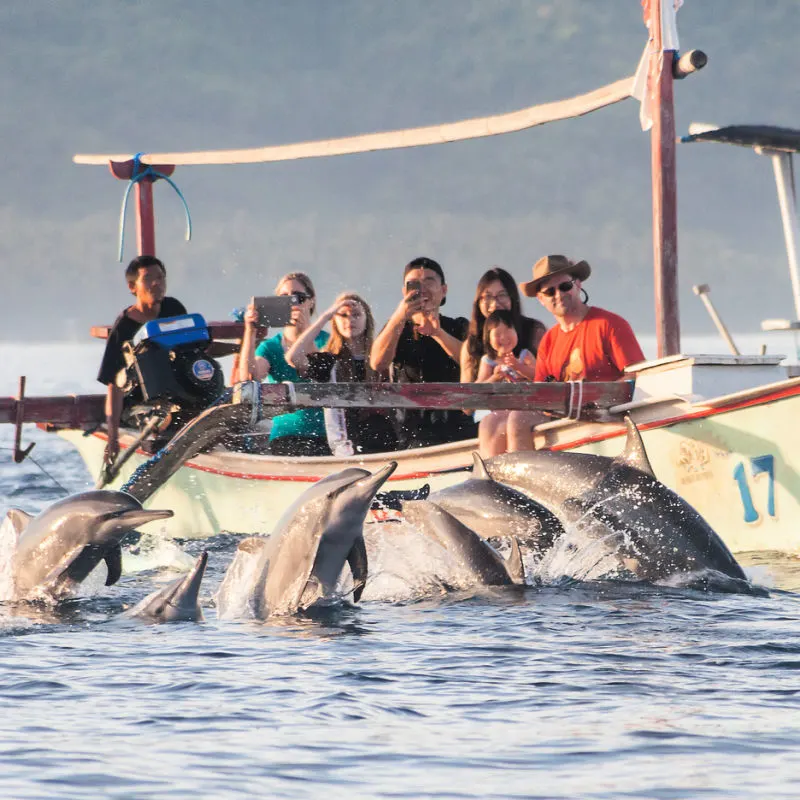 In recent months there has been controversy around the sunrise dolphin-watching tours in Lovina.
This sparked a conversation between local fishermen, local tour operators, and the local tourism office to come together to begin to create a set of standard operating procedures.
It is hoped that these new agreements will not only help regulate the operation to improve the tourist experience but to better protect the welfare of Lovina's resident pod of dolphins and protect the livelihoods of local tour boat operators and fishermen.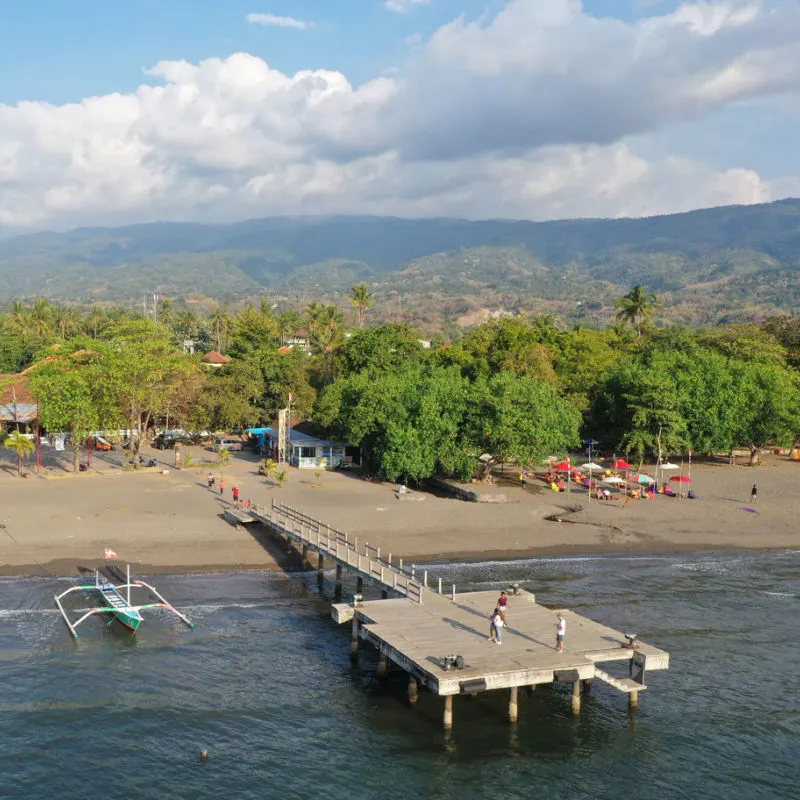 If you are heading to Lovina in July 2023, be sure to time your visit with Lovfest. The local cultural, arts, and music festival is returning to Lovina for the first time since the pandemic began.
Both local communities and officials are brimming with excitement at the return of the big event.
Speaking to the press last week, the Head of the Tourism Office of Buleleng Regency, Gede Dody Sukma Oktiva Askara, said that he hopes this year's event will help put Lovina back on the map for International tourists.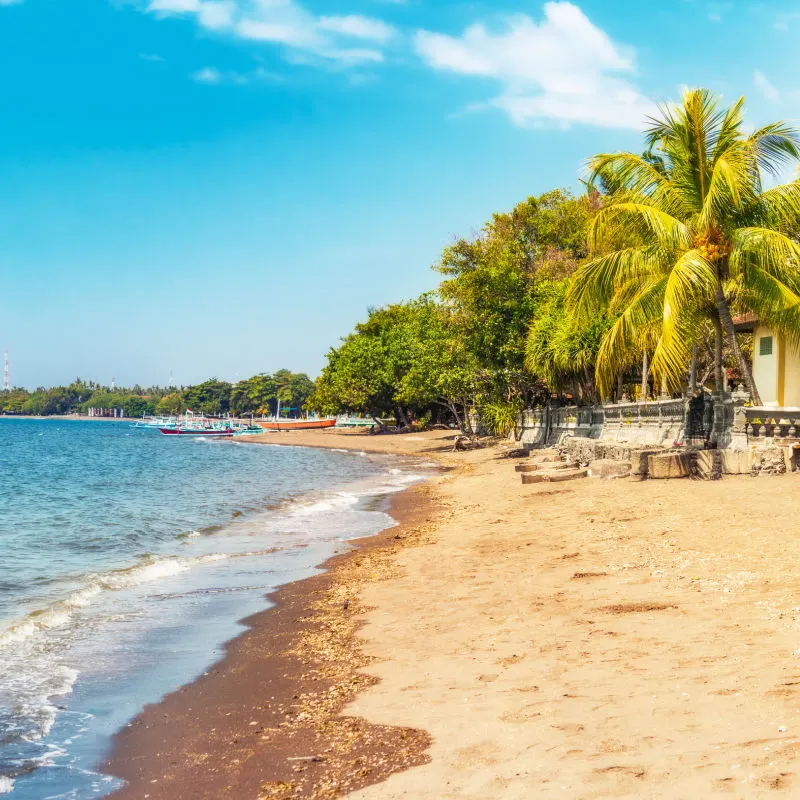 He said, "This is an arts and cultural event that we will show to our tourist guests, and we will make a fixed agenda every year so that later in the next high season, they can come back again and even invite their families and relatives here."