Police in Bali are reiterating their warnings to drivers after another video featuring tourists behaving recklessly on the roads has gone viral.
The discussion around whether tourists will be allowed to continue to drive in Bali is still on the table after Governor Koster proposed a ban on foreigners driving on the island last month.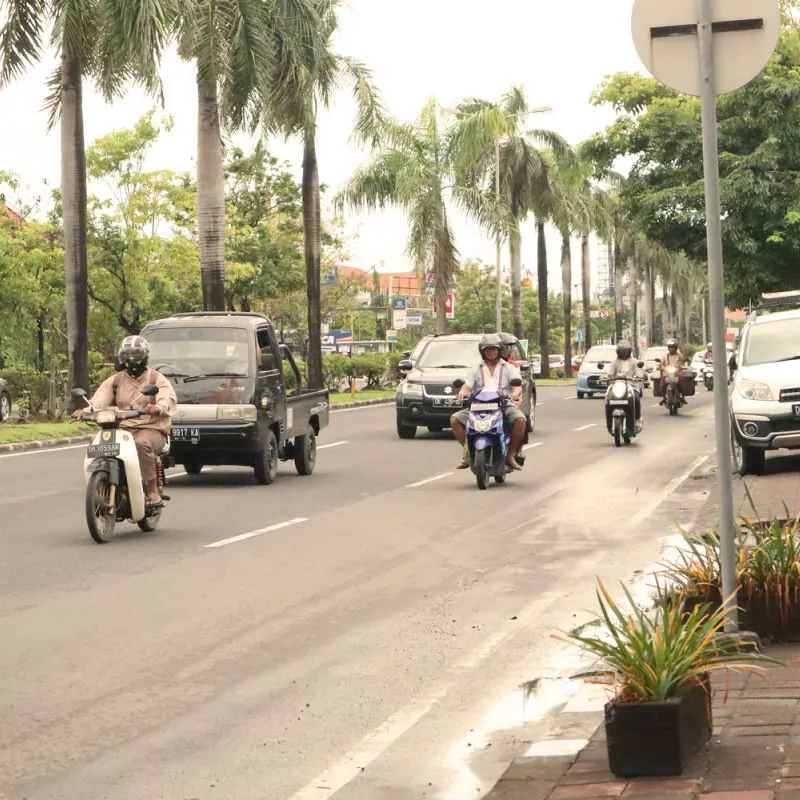 In the latest viral video, shared across community news sites and tourist information accounts in Bali, a foreigner can be seen doing a wheelie on a moped.
The driver, and other foreigners that are presumed to be traveling with him, were driving down Jalan Sunset Road in Seminyak on Thursday, 27th of April.
The video was taken by someone traveling in a car. The full video is just 28 seconds long but may well be sufficient evidence for the police to deport the driver when they have identified him.
Police will work hard to track the driver down. To make their work more difficult, the license plate of the Honda Vario used to wheelie down the main highway is not clearly visible.
However, the license plates of the two of the other foreigners in the video can be seen. One shirtless driver (also violating traffic laws by not wearing suitable clothing for driving) was traveling on a Yamaha Max with the license plate DK 6255 TS.
The second motorcycle with a discernible license plate was a black Honda Vario with the plate DK 3028 OC.
Top 5 Travel Insurance Plans For 2023 Starting At $10 Per Week
Easily Earn Points For Free Travel
Speaking to the media, the Head of Bali Police Public Relations Commissioner Stefanus Satake Bayu Setianto said, "I haven't received the report yet. I will confirm with traffic [teams] first."
Police in Bali are said to be following up on every single report of traffic violations by foreigners at this time.
In fact, a specialist Tourism Task Force has been set up to crack down on foreigners behaving illegally and disrespectfully in Bali. The task force is also working to identify any and all foreigners breaking the conditions of their visas in Bali.
This includes anyone caught conducting business activities or engaging in work without the correct visa and operating permits.
It is not only in Bali's busiest tourism regency, Badung, where traffic officers are working to stamp out unsafe and illegal driving. In Bangli Regency, police have reiterated their warnings to tourists to adhere to traffic laws.
The Head of the Patrol Sat Traffic Unit of the Bangli Police, Ipda I Nengah Bagiadnyana, told reporters that he and his teams have been conducting increased patrols this week.
He advised both local drivers and foreigners driving on Bali's roads to be 'obedient' while driving. He explained that obedience is obeying the laws of the road in a practical sense and carrying the correct documents and licenses.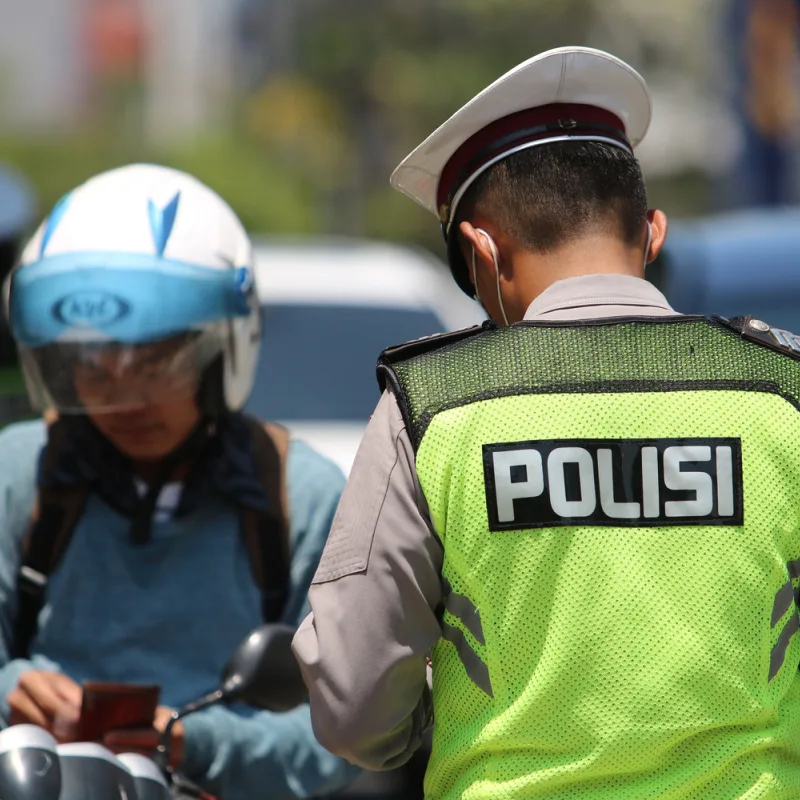 Bagiadnyana gave an example of one tourist who was pulled over by his officers this week.
He explained, "The foreigner from India who was riding a motorbike with Police No [license plate] DK 5080 LS with his friend crossed Jalan Ngurah Rai Bangli. Seeing that the person being ridden by him was not wearing a helmet, the officers immediately stopped him."
Police across the island are continuing to take firm action against tourists who are violating traffic laws. Bagiadnyana that the process of formally ticketing the tourist is underway.
He continued, "Later, the collection of evidence will go through the trial process and collection of evidence at the Bangli District Attorney's Office."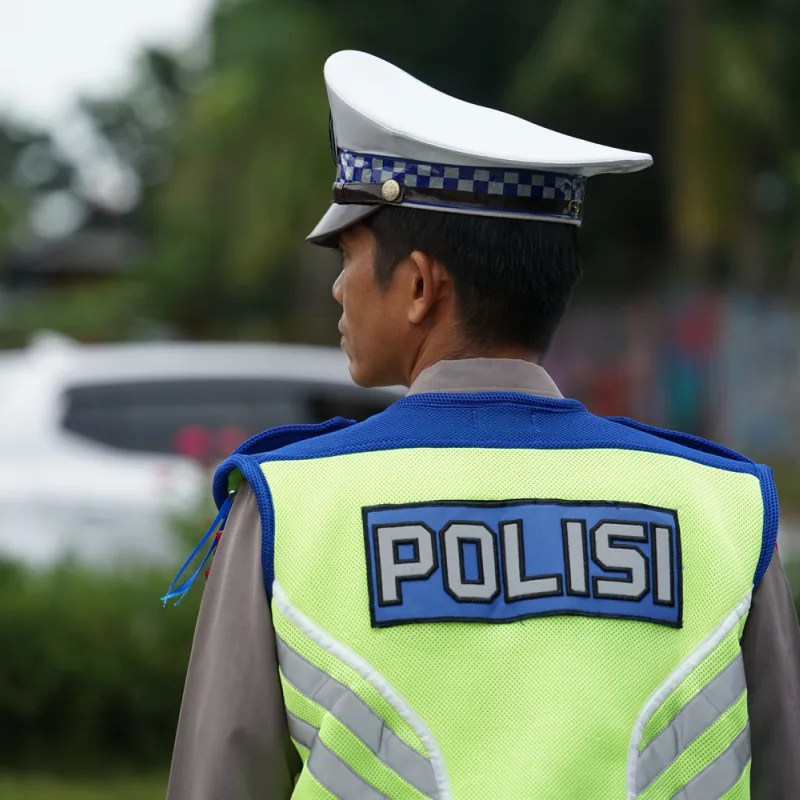 In the last week, Wonderful Indonesia, the national tourism board, released a series of infographics on social media. The posts, written in English, describe the do's and don't for tourists on the island.
The infographics clearly state that tourists do 'drive legally' and don't 'drive without a driver's license'.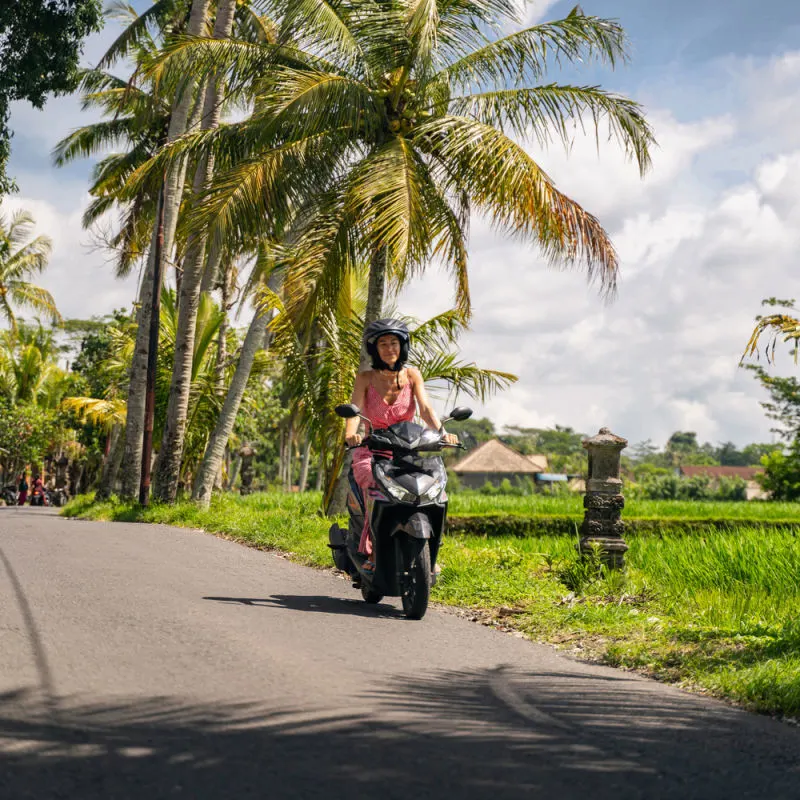 According to Wonderful Indonesia, tourists must 'drive legally while riding car and motorbike, do carry a driver's license, wear shoes and a helmet which is mandatory by law.'
They also state clearly, 'Driving without a driver's license is illegal in Bali and can result in fines, legal trouble, and even imprisonment.'