A four-wheeled BMW has been parked for around four years in the parking area of ​​the Domestic Airport Terminal I Gusti Ngurah Rai Bali.
"From our records, this maroon colored car has been parked since 22 September 2016," said Communication and Legal Manager of the Ngurah Rai Bali International Airport.
He said, until now, no one has recognized that the car is there. Based on registry data, the car is in the name of a resident who lives in the area of ​​Jalan Kartini, Denpasar City.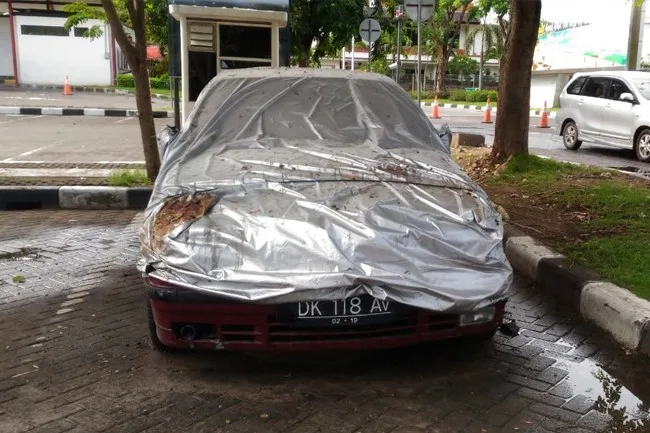 The car has accrued some serious fees during that time and is estimated at 70 million IDR ($7500 AUD) said Ahsanurrohim.
"We have checked the data through Samsat, but that does not mean that the person must be the owner of the car. We have also checked the available address, but the person cannot be found."
"There is no maximum time limit for the vehicle to be in the airport parking area. As the vehicle owner is able to pay the specified tariff it's not a problem." explained Ahsanurrohim.
The police have now taken over the investigation of the abdanoned car to dtermine if it was possibly used for criminal activity.
Have a Bali News story you want us to cover? Contact us
Follow us on Facebook for the latest news from Bali