Another scumbag phone snatcher is off the streets.
Am alleged serial phone snatcher was finally arrested by Bali police and was shot in the leg while trying to escape.
Mohammad Amin was arrested Thursday afternoon when a Russian tourist reported that his phone was stolen while heading back to accommodation in Canggu.
While using Google maps on his motorcyle the perpatrator approached the tourist from behind and grabbed his phone.
During the chase Amin lost control of his bike and hit a pole but was able to escape on foot.
From the motorbike left behind at the scene the Russian tourist recorded the licence plate and reported it to police.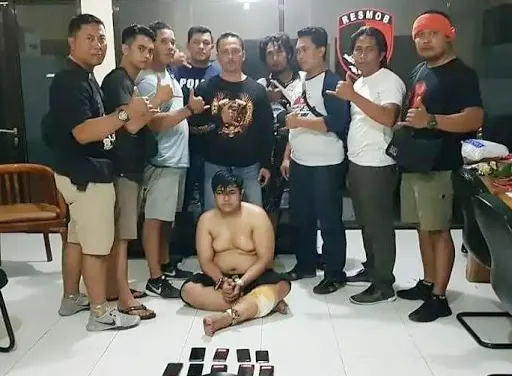 From the licence plat information police where able to ascertain the perpatrator drove a Yamaha N Max DK 6044 ABY and had "stocky features".
"From the investigation in the Sanur area of ​​South Denpasar, based on the testimony of witnesses the perpetrators were in Karangasem. From there our members immediately rushed to Karangasem and arrested the perpetrator," said Andi Fairan of the Bali police.
During the arrest the perpatrator onec again tried to flee on foot but was shot in the left leg by Bali police.
During the investigation police seized the motorbike used in the crimes along with 8 mobile phones worth around Rp 10-20 million.
For the latest Bali news, Debate & Gossip join our Facebook Community

Post Sponsored by Bali Flow Tours: Travelers #1 choice for private tours and airport transfers in Bali