The Bali Regional Police in cooperation with multiple departments revealed 60 drug cases with 73 arrests during a new sweeping drug operation which ran from January 22 to February 6, 2020.
"So in this Great Operation, 60 cases of drug crimes were obtained from the Regional Police and the Police in Bali, with a total of 73 suspects said Wadi Res Bali Police Narcotics AKBP I Putu Yuni Setiawan during a press conference at the Bali Regional Police on Wednesday.
Police targeted 29 known drug operations which resulted in a 100% percent arrest rate. An additional 44 were arrested in the operation for various drug crimes.
Evidence seized included 758.22 grams of methamphetamine, 1,060.98 grams of marijuana, 26 grams of ecstasy, 109 ecstasy pills, 5,710 Koplo pills and Rp 1,363,000.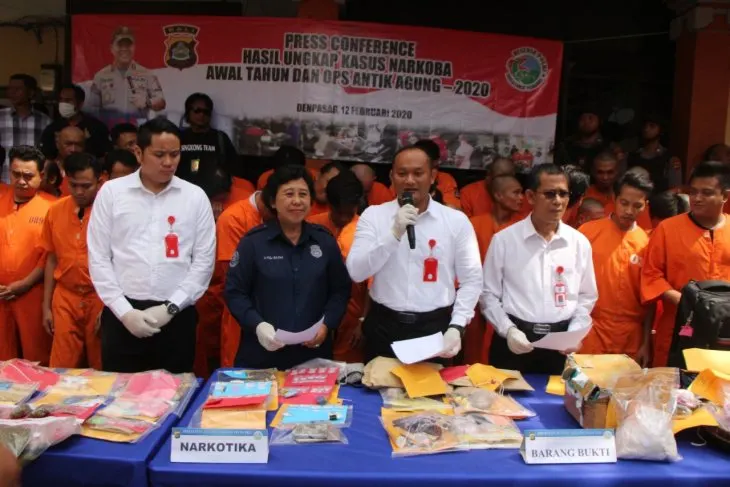 The evidence was obtained from 73 suspects, 41 of whom were local Balinese, 30 were from outside Bali, and the other two were foreigners from Russia.
Officials announced last month that there are drugs everywhere in Bali and that they were going to get tough on dealers and user.
For the latest Bali news, Debate & Gossip join our Facebook Community

Post Sponsored by Bali Flow Tours: Travelers #1 choice for private tours and airport transfers in Bali