Authorities in Kerobokan, Bali, have come up with an innovative punishment for people who don't wear a mask. To help stop the spread of coronavirus motorists are being pulled over and forced to do push-ups if they are caught not wearing a mask in Kerobokan.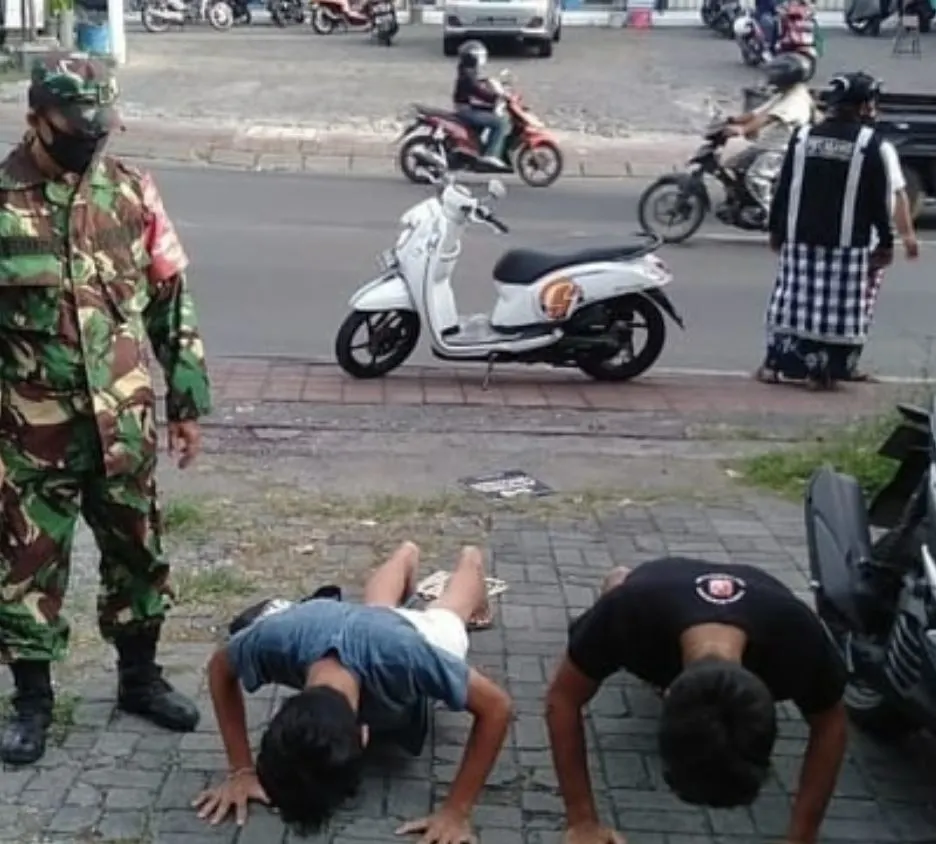 An official told The Bali Sun that the public is supportive of the measure and offenders learn their lesson.
"People must help stop the spread of Coronavirus in Bali. This way they remember to wear masks and the public is happy to see us do something about those not following the rules," said the Kerobokan local official.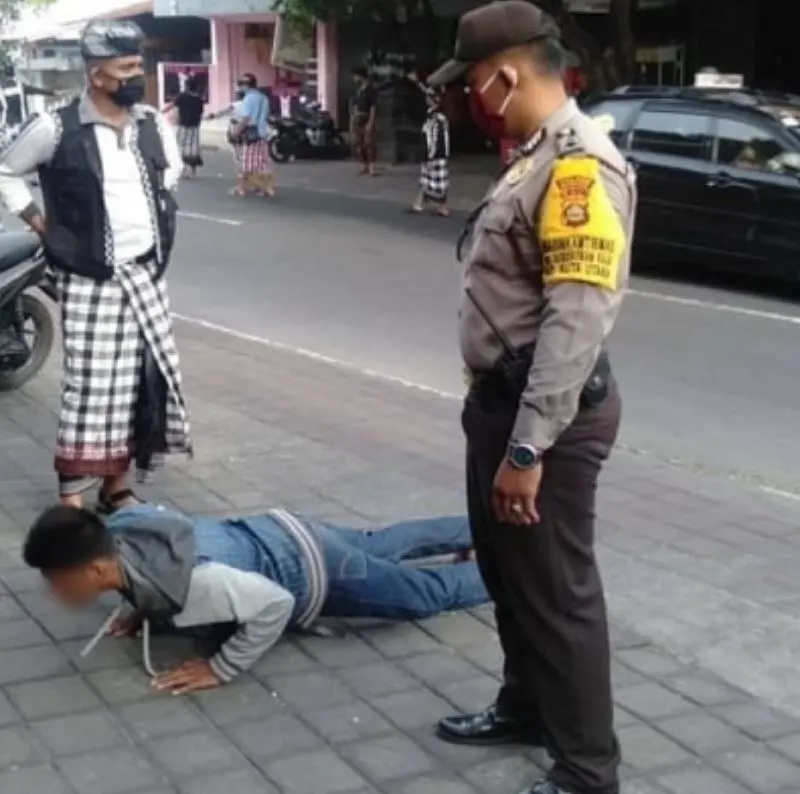 Earlier this month, Indonesia President Joko Widodo announced that wearing a mask or face covering was mandatory for all residents when leaving the home.
Not everyone has taken the order seriously which has forced officials to come up with creative ways to enforce the policy. The local official told The Bali Sun that they do "as many" push-ups as they can before being sent on their way.
Covid-19 task force leaders Dewa Made Indra said earlier this week that there should be no excuses on not wearing a face mask.
"You can use anything to cover the face such as a medical mask, a bandana or even a torn piece of clothing," Indra said.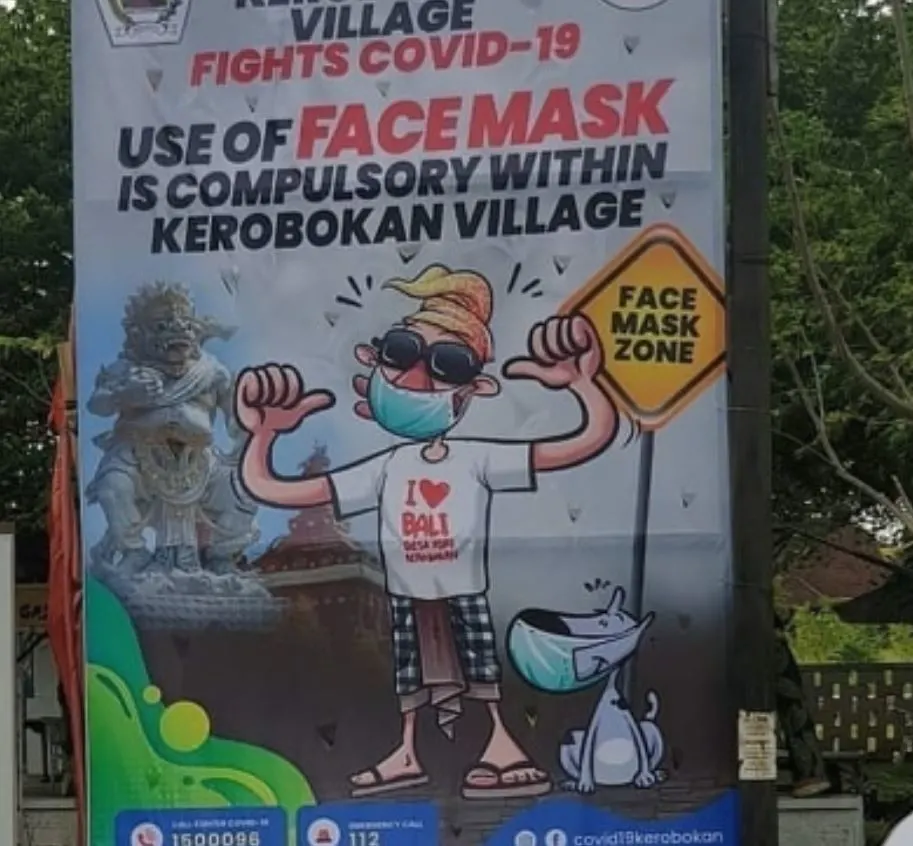 Kerobokan village has erected large billboards regarding the mandatory use of face masks. The billboard reads "Use of facemask is compulsory withing Kerobokan Village".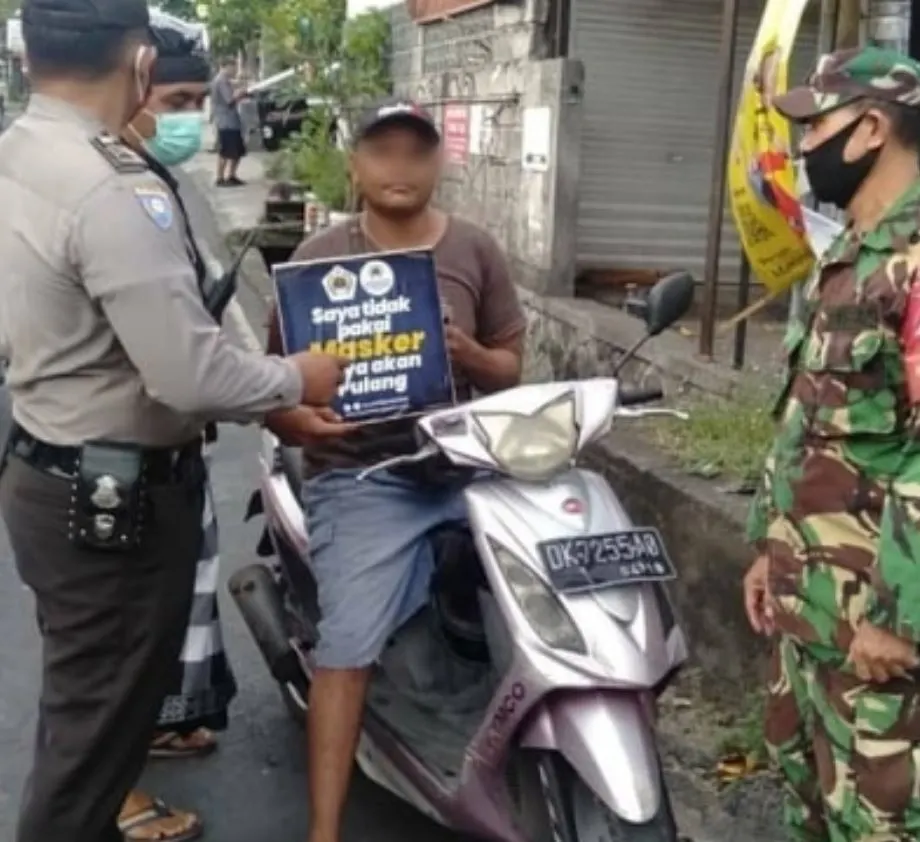 Last week, officials in Ubud also started enforcing a creative punishment for those not wearing masks. Offenders that were caught were forced to buy 1 kg of rice that will go to Bali locals in need during the Pandemic.
For the latest Bali news, Debate & Gossip join our Facebook Community

Post Sponsored by Bali Flow Tours: Your #1 Tour Guide and airport transfer service when you come back!