Canggu is easily Bali's most popular tourist destination right now.
The surf town has become a hub of innovation, whether that be through the development of new cafes and restaurants, new beach clubs, new boutique clothing stores, or now a new creative workshop that everyone is falling in love with.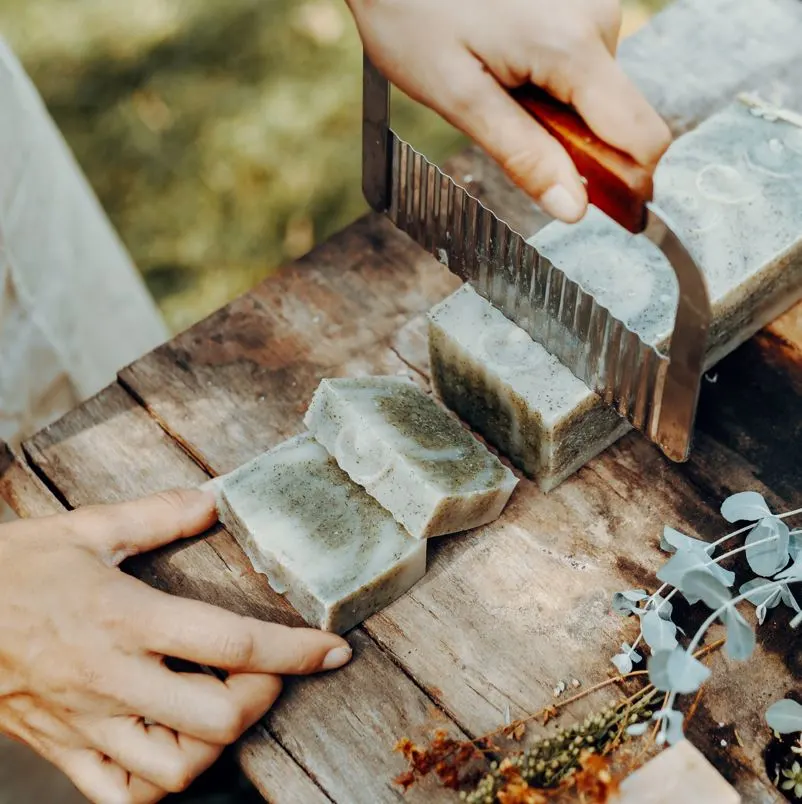 Seven Senses Lab is a creative workshop located in the heart of Canggu's Pererenan. The workshop is an open and friendly space that offers tourists, long-stay lovers of Canggu, and locals the chance to craft their very own sensual creations.
Surrounded by beautiful rice fields budding crafts folks can come together to learn about soap making, take part in workshops about the art of perfumery and oil blends, as well as make candles and room diffusers.
The Perfumery Potions is one of the most unique workshops on offer at Seven Senses Lab.
The workshop hosts share that "in this class, you will be introduced to each of our scent categories and learn the basics of crafting a balanced scent blend using essential oils and fragrances."
Guests are also intrigued by the art of herbarium making, using dried florals to decorate their very own bottle of perfume. The Perfumery Potions workshop is a 90-minute activity, costing IDR 700,000 per person.
Top 5 Travel Insurance Plans For 2023 Starting At $10 Per Week
Easily Earn Points For Free Travel
The activities on offer at Seven Senses Lab for perfect for all kinds of travelers in Bali.
Whether you're on a family vacation looking for something everyone will enjoy or are on a girl's getaway and fancy letting your group's feminine creativity flow, or perhaps a cute weekend date with your beau, then Seven Senses Lab is the place to go.
The Natural Soap Crafting workshop at Seven Senses Lab is proving to be a popular service. During the 120-minute workshop, guests are introduced to the science of soap making and learn the basic skills needed to make soaps at home.
The workshop is super fun and surprisingly creative despite the very specific steps involved in soap making. Guests learn how to make small batch, handmade soaps from start to finish using only natural ingredients. The Natural Soap Crafting workshop costs IDR 875,000.
Travel trends show that in 2023, tourists to Bali want to do more than simply hang out on sun loungers, sipping cocktails, and relaxing.
So what other activities and workshops are there in Bali to get your creative juices flowing?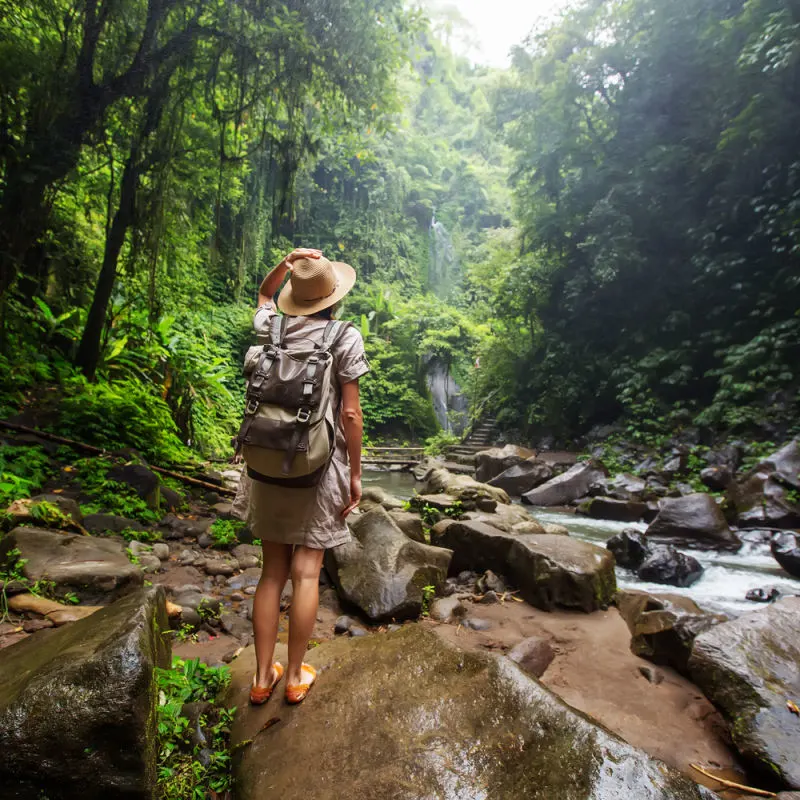 One of the most popular workshops in Bali right now is the silver-making workshop with Agung Silver in Sideman Village.
This half-day workshop caught the attention of travel TikTok and is not only a memorable way to spend a morning in Bali but is also introducing tourists to another quiet part of the island.
Silver-making workshops with Agung Silver are really interactive and kinda challenging. The art of becoming a silversmith takes many years to master, but over the course of the half-day workshop, the Agung Silver team helps guests make their very own piece of silver jewelry to take home with them.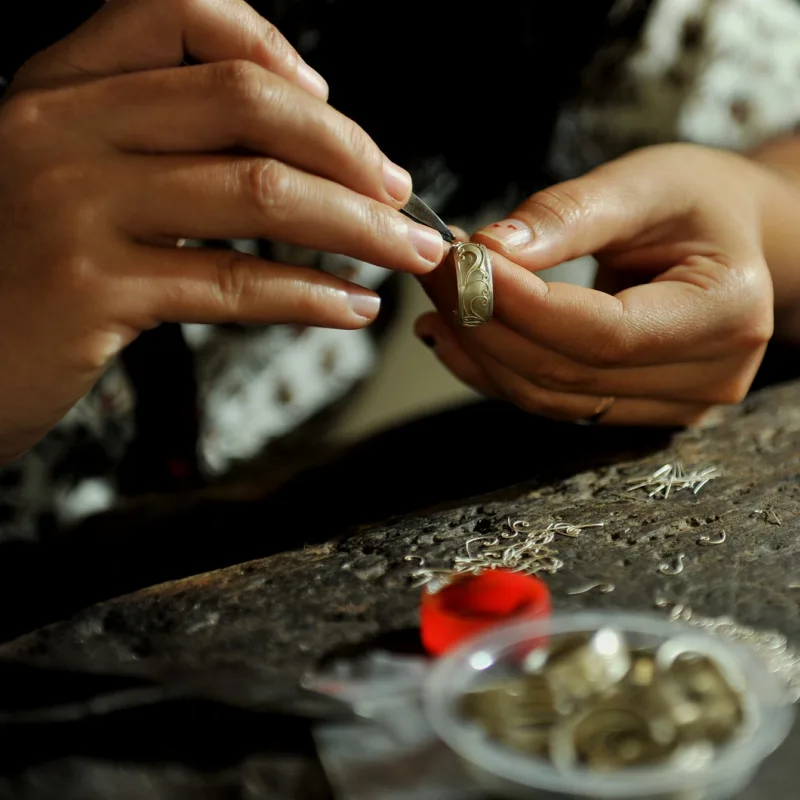 The introductory class costs IDR 450,000 and includes 5g of silver to make a small ring. You can pay extra to buy more silver to make a bigger piece if you choose.
Bali is home to all kinds of artists and craftspeople. Ubud is easily the most creative town in Bali, home to painters, wood carvers, ceramicists, and weavers; there is an abundance of creative expression to explore in Ubud.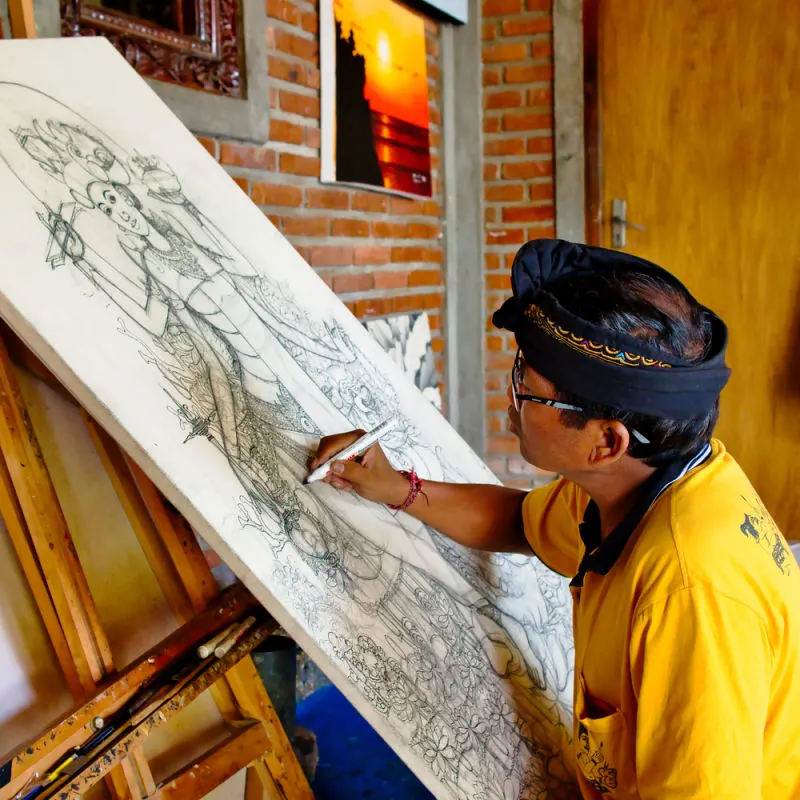 If you enjoy getting hands-on in your craftwork, be sure to book a pottery class in Ubud at Serayu Pot and Terracotta.
This ceramic studio and cafe are just adorable, and the staff are incredible teachers.
Guests can take part in earthenware (terracotta) or stoneware pottery classes and even take their masterpieces home with them once they have been dried and fired in the kiln.