A naughty monkey was caught on camera snatching sunglasses from a tourist who was trying to take a selfie with him.
The video shows holidaymaker Connor Sargent stand with his back against a wall, lifting up his phone to snap a picture with the primate behind him.
https://www.youtube.com/watch?v=8S7SbFCppb8
But as Connor prepares to take the snap, the monkey snatches a pair of glasses off his face and swiftly runs up to the top of the slanted roof behind the wall.
"The monkey nicked my glasses whilst I was stupidly trying to take a selfie with it," Connor said.
The monkey then perches at the very top of the roof with its newly acquired treasure and appears to sniff and bite the glasses.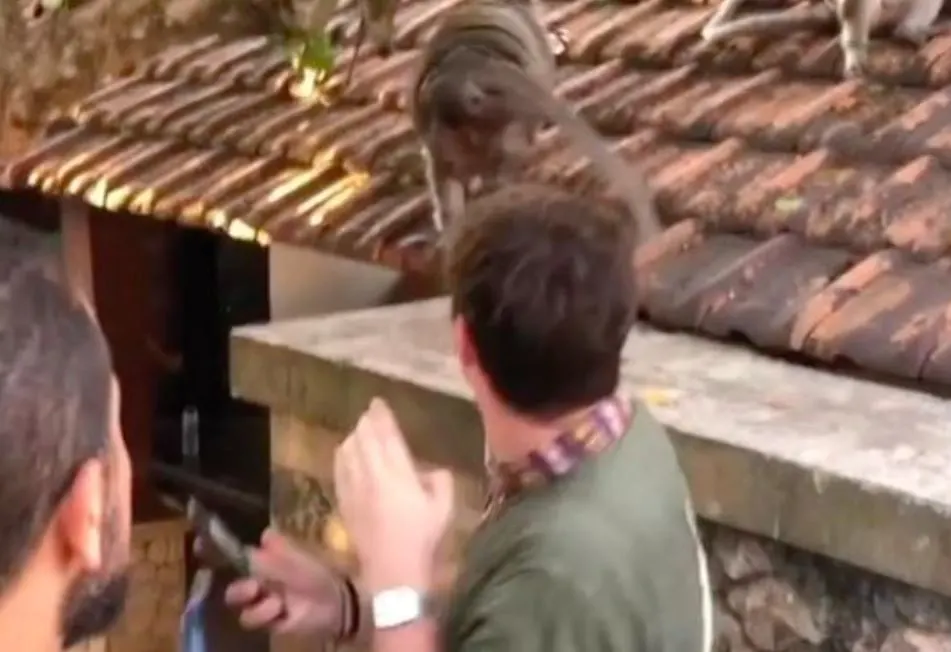 Luckily, Connor was able to get the glasses back with the help of the temple workers who are experienced in retrieving items stolen by the primates.
The footage was captured on November 30 inside the Uluwatu Temple.
Source: Daily Mail
Have a Bali related news story you want us to cover? Contact us
Follow us on Facebook for all the latest Bali news.