One day after being swept away by the Yeh Ho river in Tabanan, 55 year-old Ketut Susila Adnyana, has been found dead.
The body of the victim was found at Klecung Beach by a local from Tabanan reported police.
According to police reports, the incident began when the victim along with two colleagues were looking for grass for livestock feed around East Selemadeg Subak Mambang.
While attempting to cross the river, the victim suddenly slipped and was swept away by the rushing water.
Tabanan search and rescue teams long with the national police and local resident searched for the man until 11:00pm Sunday night when the search was called off due to heavy rains, low visibility and murky water.
Hundreds of residents joined the search Monday morning when rains subsided and river depths returned to normal.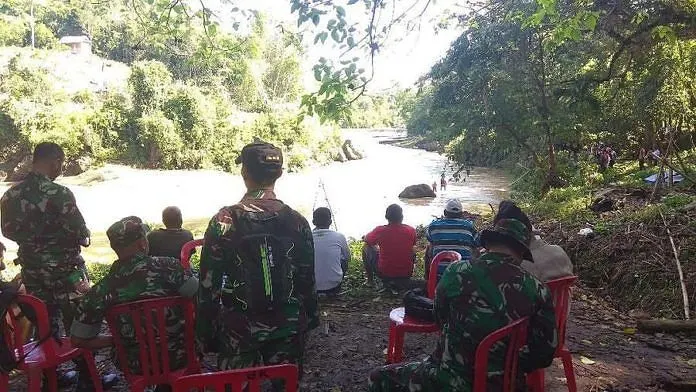 At 1:10 pm the body of the victim was found by local residents on Klecung Beach, Tegal Mengkeb Village, East Selemadeg.
When the body was discovered family gathered at the scene and held the hand of the deceased victim while crying.
The victim leaves behind two children, and a wife.
"The victim was known to be disciplined and friendly among his professional colleagues," said Dandim Tabanan, Lt. Col. Inf Toni Sri Hartanto.
For the latest Bali news, Debate & Gossip join our Facebook Community

Post Sponsored by Bali Flow Tours: Travelers #1 choice for private tours and airport transfers in Bali