Denpasar police have arrested 5 alleged drug dealers and 15 addicts in a new sting operation they've started for 2020.
The sting operation ran from January 22 to February 6 resulting in 18 drug cases and the arrests of 20 people said Wayan Jiartana of the Denpasar police.
The 15 users and 5 dealers were put on display for media Monday afternoon with their hands and feet shackled.
Of the five dealers, 3 were from Java, 1 was from Bali and the other was a Russian national.
During the operation police seized 101 ecstasy pills and 1,045 grams of marijuana according to Jirtana.
Jirtana also stated that the dealers were part of a larger drug syndicate but did not elaborate more on the topic.
"By saving this evidence and tests, we saved more than 3,000 young people from the dangers of drugs."
Wayan Jiartana – Denpasar Police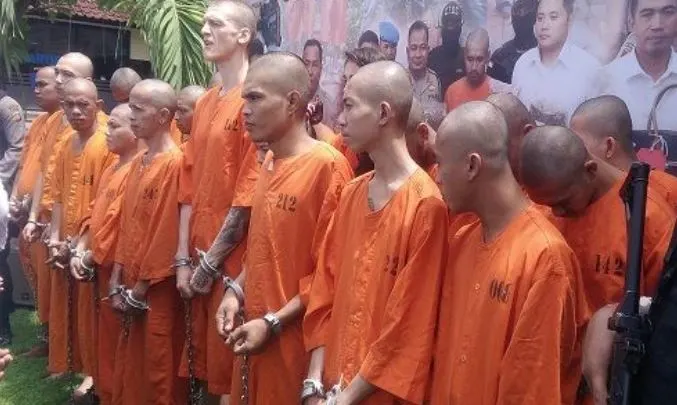 The drug users in the case could face up to 12 years and the dealers are facing up to 20 years in prison.
For the latest Bali news, Debate & Gossip join our Facebook Community

Post Sponsored by Bali Flow Tours: Travelers #1 choice for private tours and airport transfers in Bali