The Bali National Narcotics Agency (BNNP) Brantas Team thwarted the circulation of 1.8 kg of methamphetamine, 788 ecstasy pills and 3.6 grams of cocaine. Evidence was seized from two women suspected of being a 'lesbian couple' according to Radar Bali.
22-year-old, Ikaria Suci Rahmadania and 27-year-old, Putri Sinta Liliana from East Java were giggling as they were displayed to the media crew on Friday.
Head of BNNP Bali Brigadier I Putu Gede Suastawa revealed, the two suspects had been targeted in a police investigation.
The women who were riding a motorcycle were pulled over on Polonia Street, in Kuta on Monday.
"A search of the bodies of the two suspects did not reveal evidence," said Suastawa.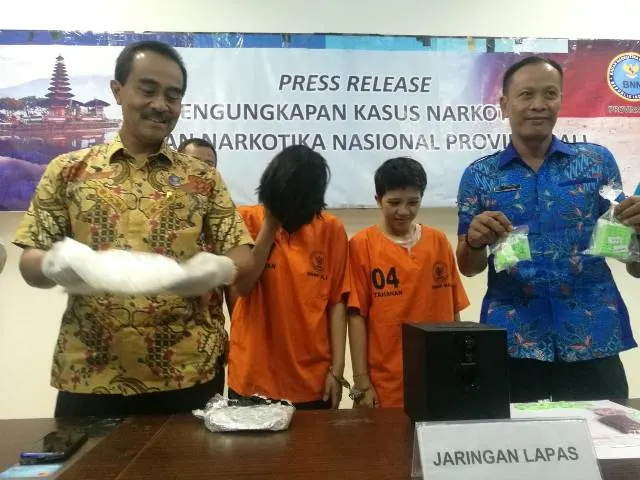 The officers turned their attention to the motorcycle where they found medium-sized cardboard box placed in front of the motorcycle seat.
Initially, the police only found snacks.
Upon futher inspection of the box police discovered 837 grams of meth packed in plastic within hidden walls of the cardboard.
"Our members unpacked the entire box and finally found 837 grams of methamphetamine. "The evidence is wrapped in clear plastic and glued and then neatly tucked into the five inner parts of the cardboard," Suastawa revealed.
The women's residence was then searched in Denpasar revealing an additional 1 kg of methamphetamine, 788 ecstasy pills and 3.6 grams of cocaine.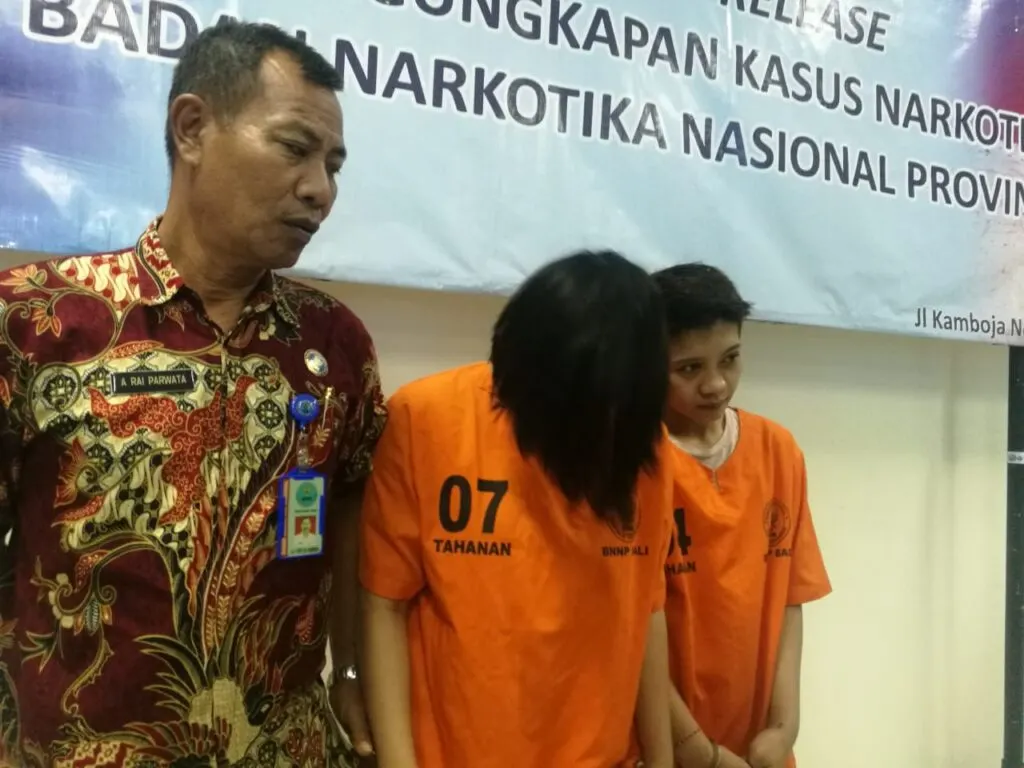 Police reported that the couple had been working for two men.
One of the men is a current prisoner of Kerobokan prison who recruited the women to distrubute the drugs. They have not yet identified the prison that is organizing the operation from within prison walls.
Both suspects could face the death penalty if convicted.
For the latest Bali news, Debate & Gossip join our Facebook Community

Post Sponsored by Bali Flow Tours: Travelers #1 choice for private tours and airport transfers in Bali