27 year old Stacey Serrano and her boyfriend became the victims of a violent robbery in the popular tourism hot spot of Canggu, Bali.
The San Francisco couple were traveling on their motorbike at 11:30 pm on Tuesday night when a black motorcycle pulled up beside them. The perpatrator grabbed Serrano's purse causing both motorbikes to crash to the ground.
After sliding on the ground for several feet, Serrano's boyfriend tried to secure the perpatrator but was assaulted and ended up being dragged for over 20 feet by the assailant escaping on his motorbike.
Serrano told the Bali Sun that she suffered large cuts, burns and scrapes to her elbow, wrist, hip and injured her shoulder in the robbery.
Her boyfriend was covered in road rash burns to his legs, arms, feet and had a large chunk of skin pulled off his right arm in the accident.
"During the whole tussle, when my boyfriend was trying to hold him down, the thief kept yelling "Sorry bro, sorry bro!" explained Serrano.
Warning: Graphic Images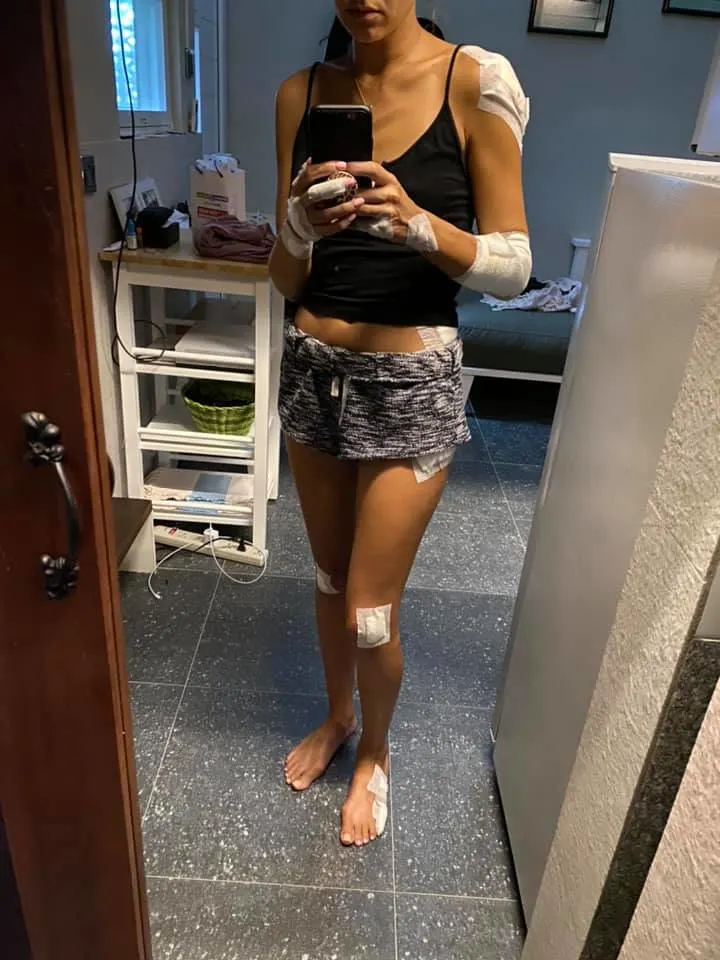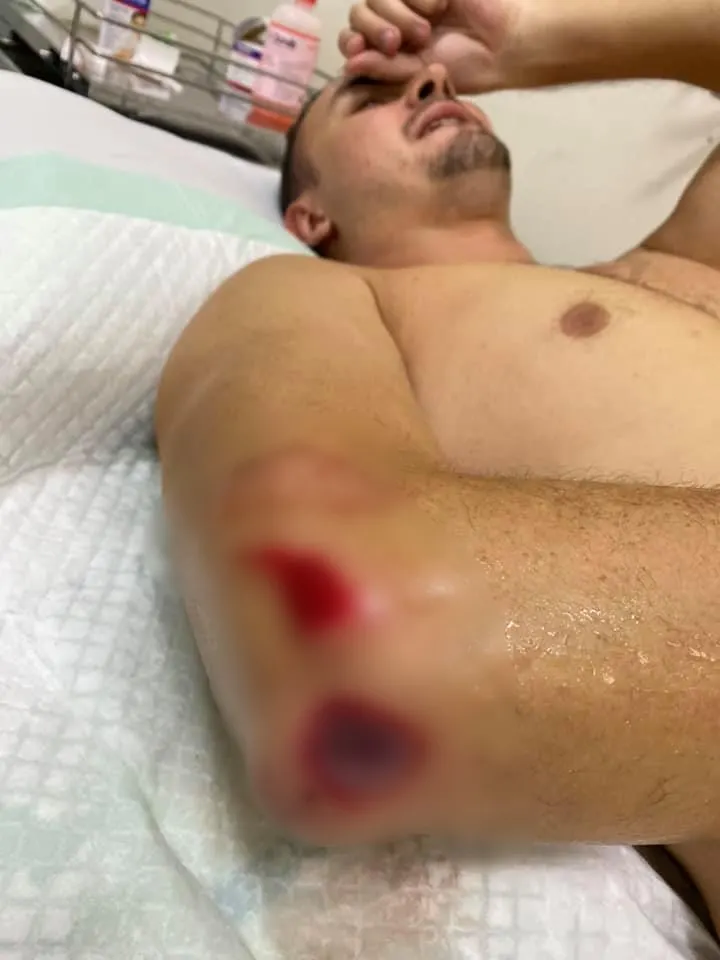 In an interview with The Bali Sun, Serrano said "I hit my head really hard on the ground, rolled and slid, but my helmet saved me."
"It's scary because we love it here and have so many friends. We usually feel so safe and never go out late. This was just a rare case of being at the wrong place at the wrong time."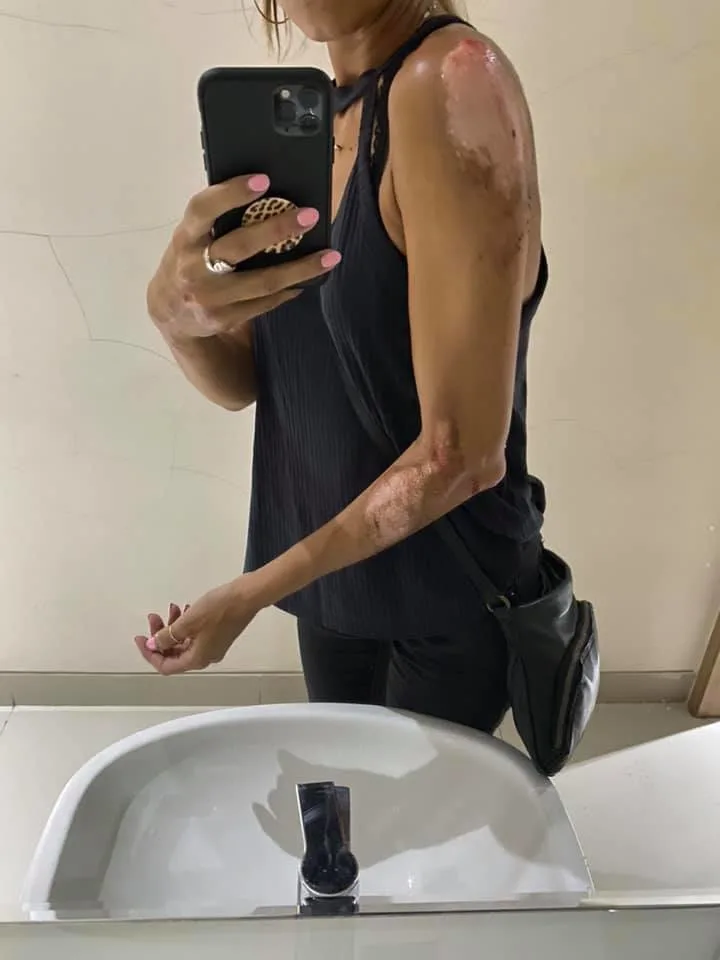 Serrano explained that she will still return to Bali even after the robbery.
"I am a little scared to travel at the moment but I will always love Bali. That is why I keep coming back for over two years," explained Serrano.
Serrano and her boyfriend love Canggu which is very popular amoung millennial travelers who travel to Bali. She shared her story in hopes that others are aware of the increase in criminal activity in the area.
"I just wanted to tell this story so that people could be aware that this is happening right here in Berawa, Canggu. What's used to be such a quiet and safe area is changing."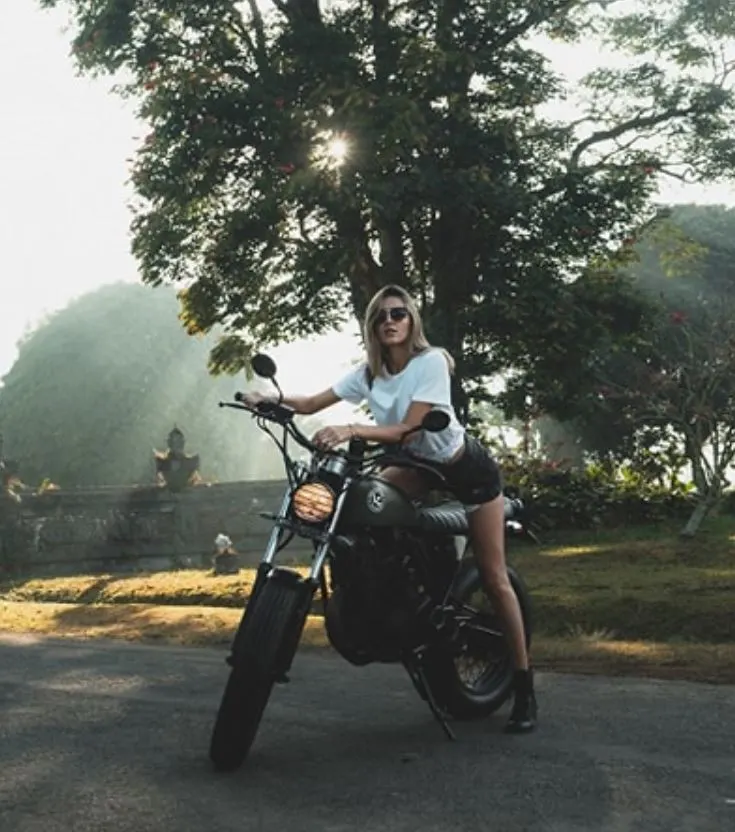 Bali police are currently investigating the robbery and did take photos of the crime scene and the couple's injuries said Serrano.
Serrano explained she is greatful that things didn't end up worse.
"I know there is a bright side to this, and we could have been hurt way worse than we are. We got scraped up very bad from sliding on the road but we are ok. Thankfully no broken bones and I still have my purse with everything inside."
For the latest Bali news, Debate & Gossip join our Facebook Community

Post Sponsored by Bali Flow Tours: Travelers #1 choice for private tours and airport transfers in Bali