The Badung Police and COVID-19 Task Handling Force has been strictly monitoring Badung District during the partial lockdown implemented on January 11.
Authorities found that more foreigners, in comparison to locals, violated health protocols such as wearing masks.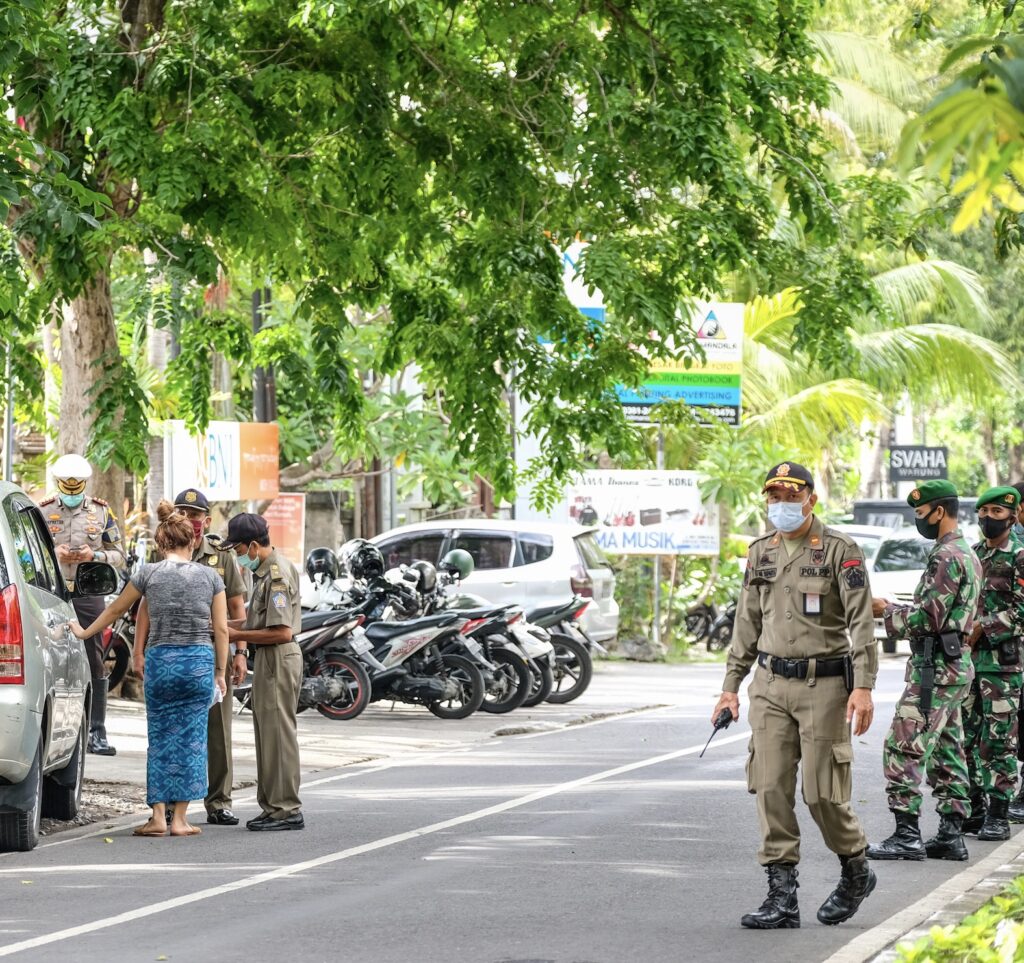 (Image: ©The Bali Sun – I Wayan Yaika)
Since the start of the partial lockdown, Badung Public Civil Service have been regularly conducting operations on the streets to verify that people were following the rules.
According to data collected from January 11 to 26, 136 foreigners and 16 locals were caught without masks in public places.
They were fined for failure to comply with provincial law, or given the alternative to conduct on-spot testing to avoid the fines.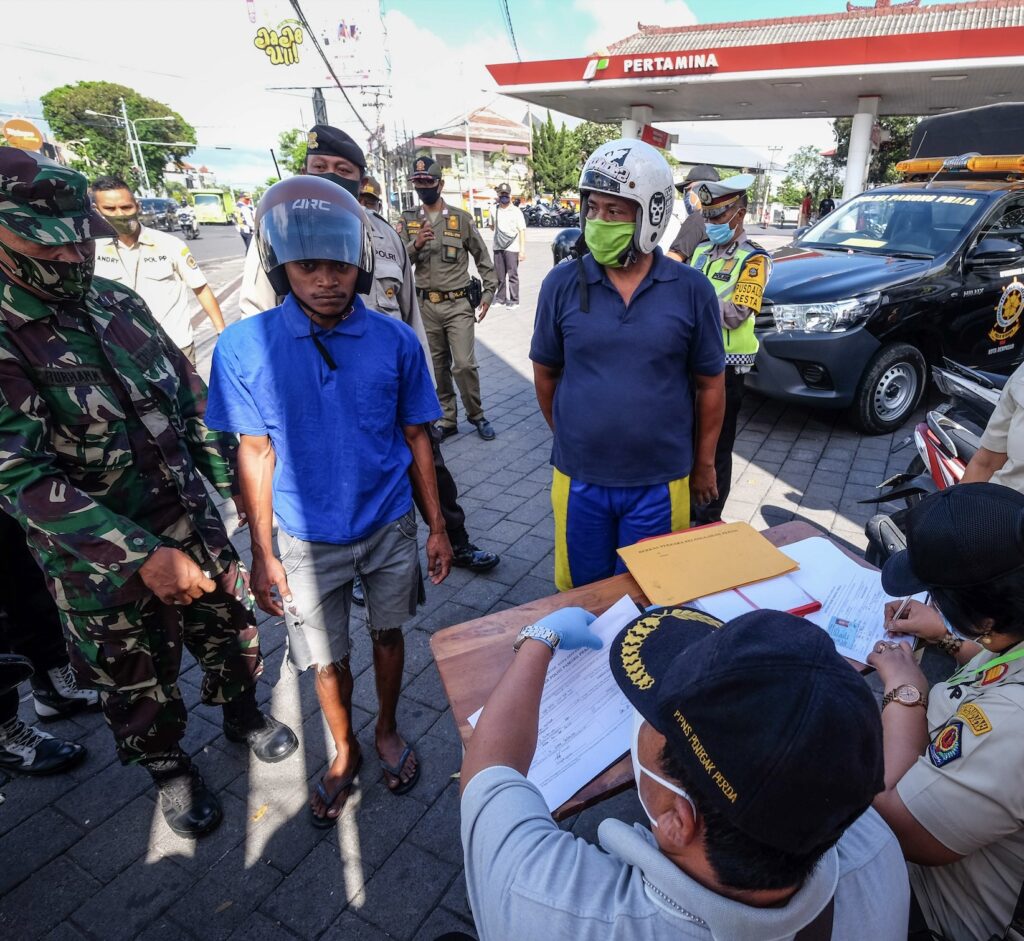 (Image: ©The Bali Sun – I Wayan Yaika)
The head of Badung Police, I Gusti Agung Ketut Suryanegara, said many foreigners were uncooperative when confronted by officers.
"Most of the time we had to argue with foreigners as they refused to pay the fines," Suryanegara said.
Authorities gave the option of an on-site rapid antigen test should they choose to avoid the fines.
Local businesses, such as minimarkets, food stalls and gas stations were also monitored. According to Suryanegara, 79 businesses were found violating protocols while operating.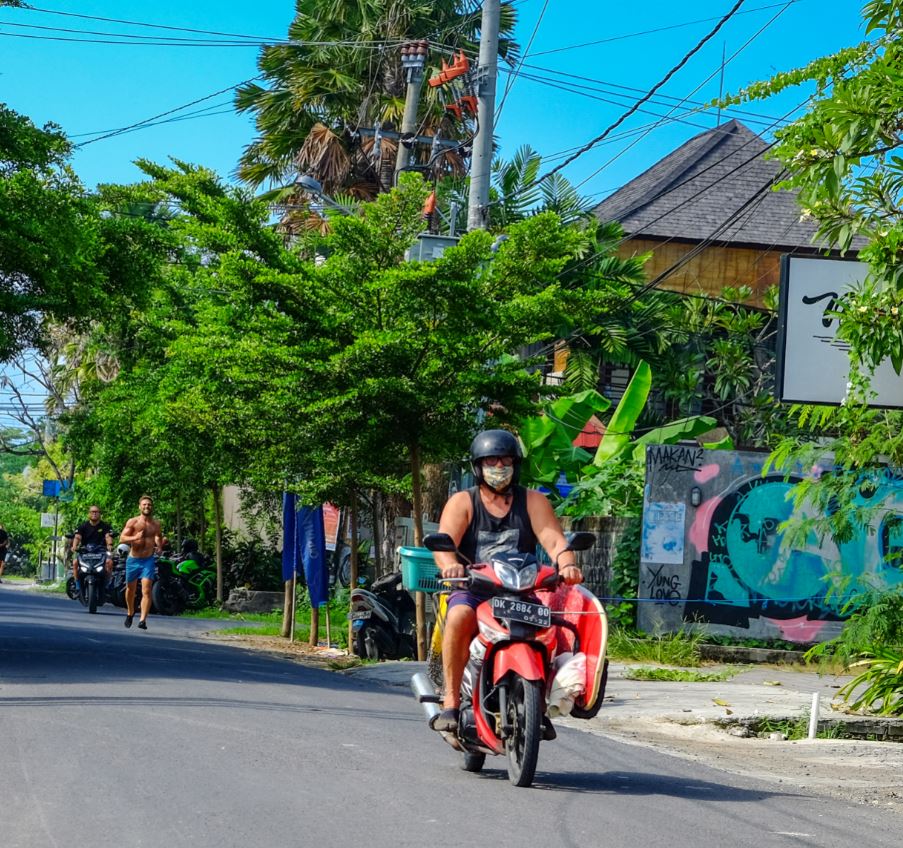 (Image: ©The Bali Sun – I Wayan Yaika)
Some areas in Bali, including Denpasar, are still labeled as Red Zones. Active COVID-19 cases have not yet decreased, regardless of the partial lockdown in place.
Authorities await the decision of the provincial government on whether the lockdown will be extended once again.
Meanwhile, Suryanegara urged the people to follow instructions from the government to reduce virus transmission in Bali.
He hopes that the public will comply with rules so that small businesses can resume operations.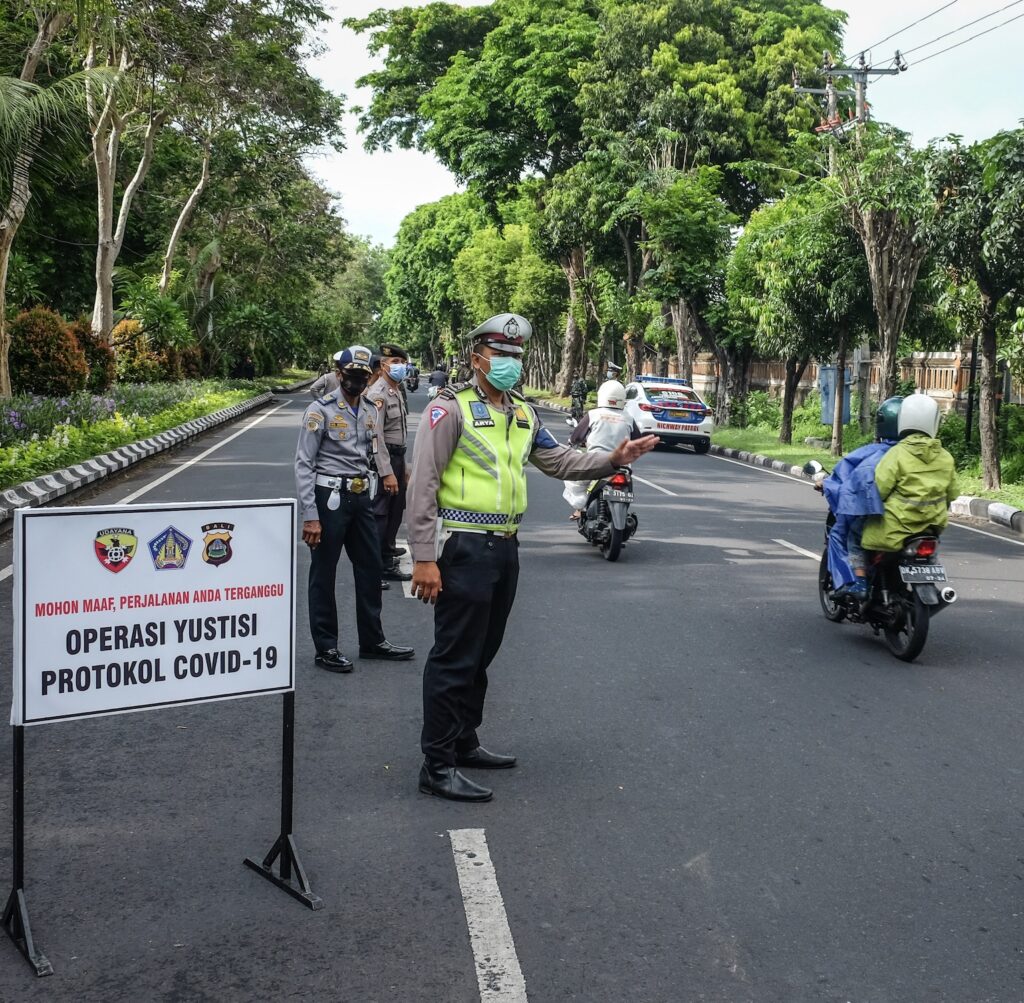 (Image: ©The Bali Sun – I Wayan Yaika)
Read Today's Breaking News Headlines In Bali
For the latest Bali News & Debate Join our Facebook Community