Police in Bali have reportedly charged a man for organizing a ngaben (traditional Balinese cremation ritual) ceremony in Buleleng regency last Friday, after the event ignored social distancing advisories and drew crowds amid the COVID-19 pandemic.
After questioning a number of witnesses regarding the event on Saturday, police said they gathered enough evidence to process the case further.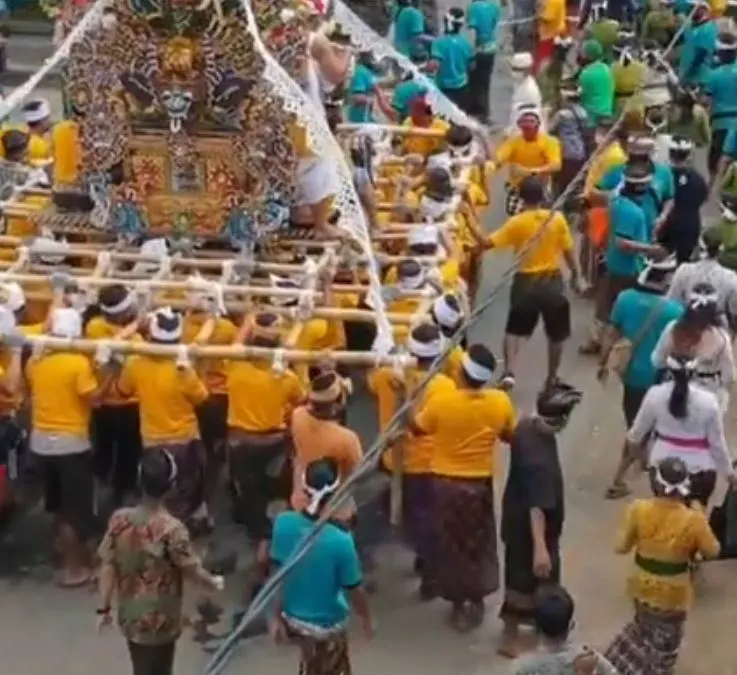 "One person is suspected to be responsible for the ngaben ceremony," Gede Sumarjaya, spokesman for the Buleleng Police, told Bali Express.
Footage and photos from the ceremony were widely shared on social media over the weekend, showing crowds of people gathering on the streets of Sudaji village in Buleleng regency as either participants or spectators of the ngaben.
UPACARA NGABEN DITENGAH PANDEMI CORONA Pantauan di lokasi, sejumlah aparat TNI dan Polisi kewalahan menghalau kerumunan warga tumpah-ruah menonton upacara Ngaben Dadia Kubayan di Desa Sudaji, Kecamatan Sawan, Kabupaten Buleleng, Jumat (1/5) pukul 11.00 siang. SELENGKAPNYA … https://radardewata.com/ngaben-ditengah-pandemi-corona-jadi-tontonan-menarik-di-sudaji.html #buleleng #denpasar #badung #gianyar #bangli #karangasem #jembrana #klungkung #tabanan #infosingaraja #pandemic #coronavirus
The ceremony went on despite official advisories in place suggesting that the public should postpone religious ceremonies amid the COVID-19 pandemic, as part of an effort to curb the spread of the coronavirus.
As reported by Bali Express, the man was charged with obstruction of countermeasures during an epidemic under the 1984 Law on Infectious Disease Outbreaks as well as violating health quarantine measures under the 2018 Law on Health Quarantine, each carrying a maximum of one year imprisonment.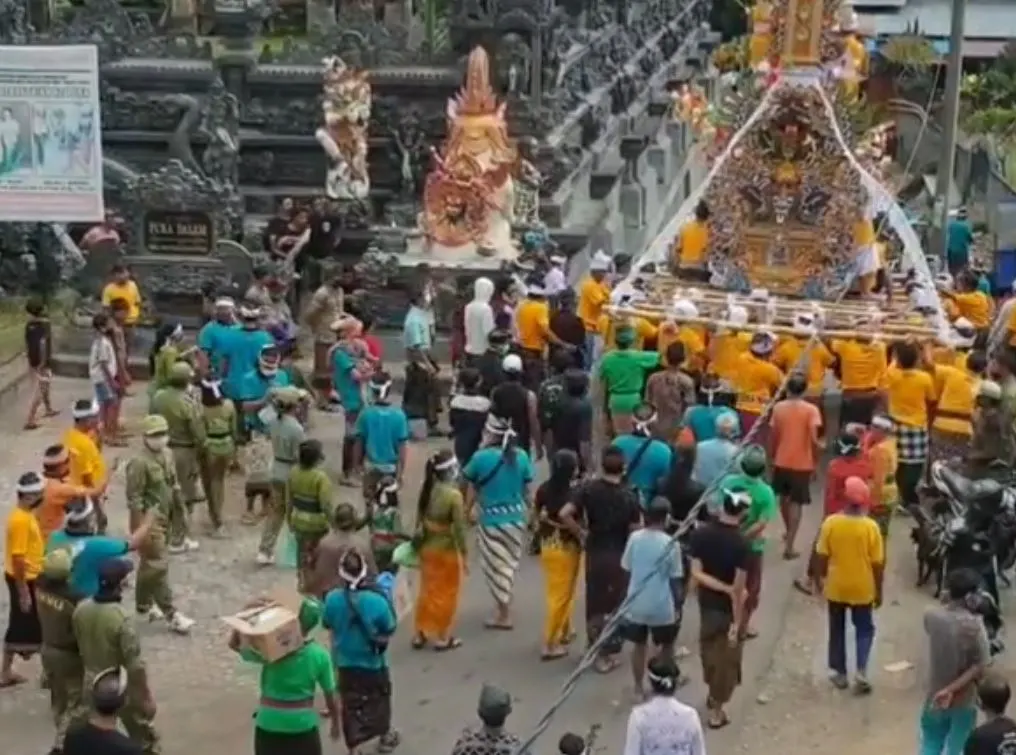 Bali has so far confirmed 271 COVID-19 cases, including 159 recoveries and four deaths.
For the latest Bali news, Debate & Gossip join our Facebook Community

Post Sponsored by Bali Flow Tours: Your #1 Tour Guide and airport transfer service when Bali reopens.