The Gianyar Regency Transportation has collaborated with Denpasar City Transportation to develop a new Denpasar – Ubud travel route for the Trans Metro Dewata Bus in Bali. The plan was initiated to enhance public transportation while reducing road traffic.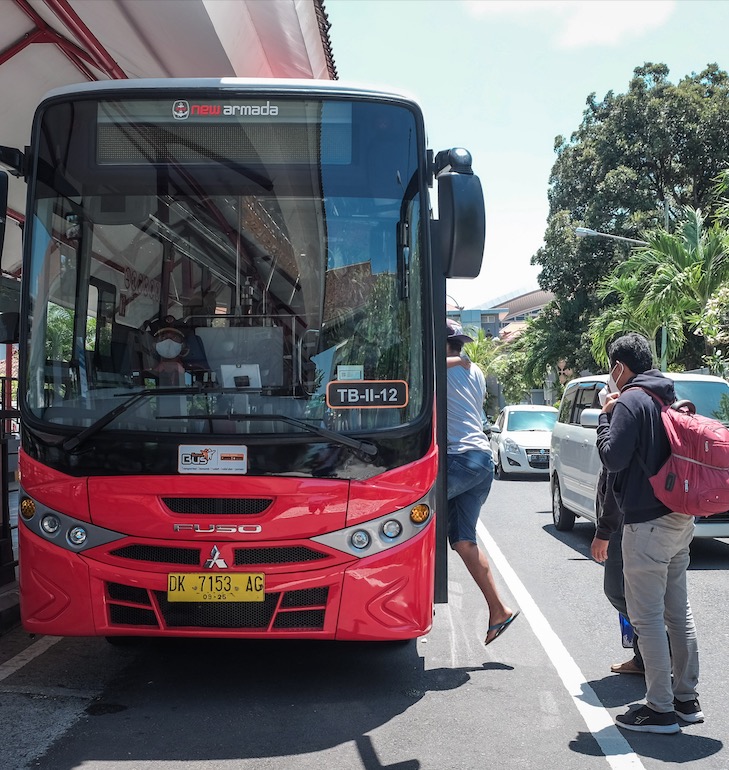 (Image: ©The Bali Sun – I Wayan Yatika)
During a press conference on Wednesday (23/12), the Head of Gianyar Transportation Agency, I Wayan Suamba, announced that the new bus route will officially operate starting Sunday (27/12).
The new public transportation, TEMAN, is an acronym for Economic, Easy, Reliable and Comfortable Bus (Transportasi Ekonomis, Mudah, Andal dan Nyaman Bus).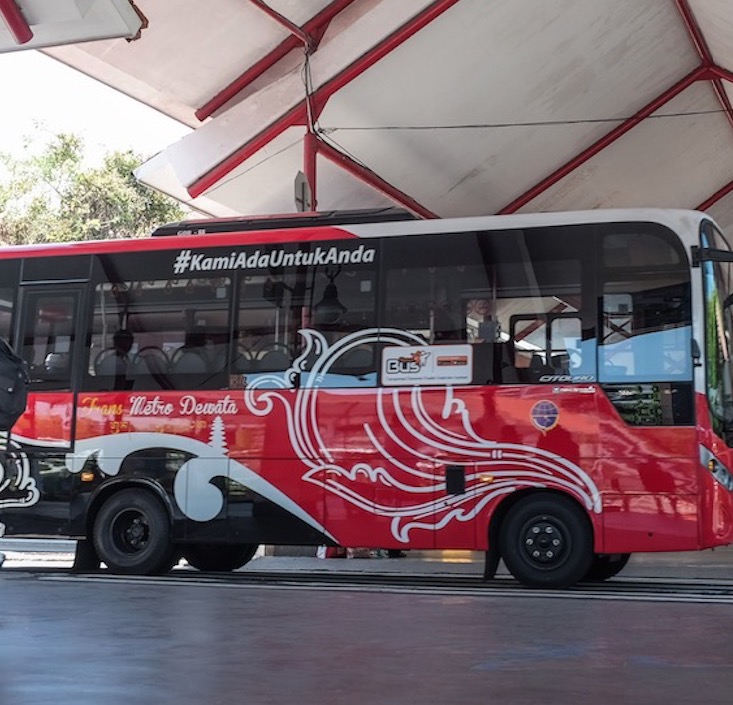 (Image: ©The Bali Sun – I Wayan Yatika)
The program's mission is to reduce traffic on roads by offering alternative land transportation methods to decrease the number of on-road vehicles.
"The traffic in Ubud is awful, so we hope this program will help reduce congestion in that area," Suamba said. The trial period will start on Sunday, in which passengers can ride the bus free of charge.
In the future, bus fare will be paid through the e-money card, the same method used for toll-roads.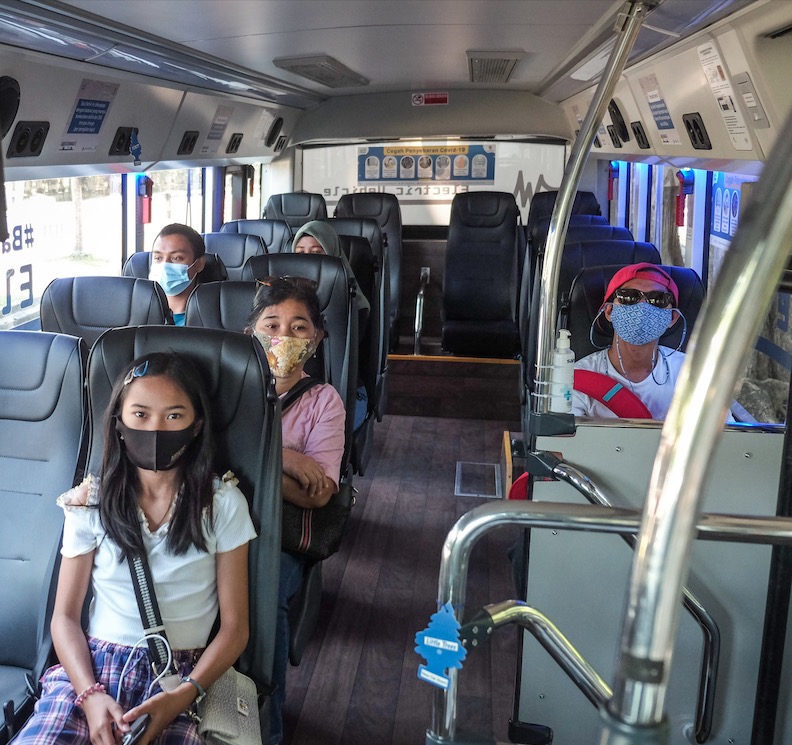 (Image: ©The Bali Sun – I Wayan Yatika)
"We will facilitate 29 buses for frequent operations, with an additional three buses on standby in case a bus needs maintenance" Suamba added.
The Teman Bus route will provide 32 bus stops along Denpasar and Ubud. All buses are equipped with safety and security devices including CCTV cameras and smoke detectors.
The bus will arrive at each stop every 8 – 10 minutes, avoiding long wait times. "Teman Bus will operate from 5:00am to 7:00pm daily. Before using this bus, passengers need to install the Teman Bus app on their smartphones" Suamba concluded.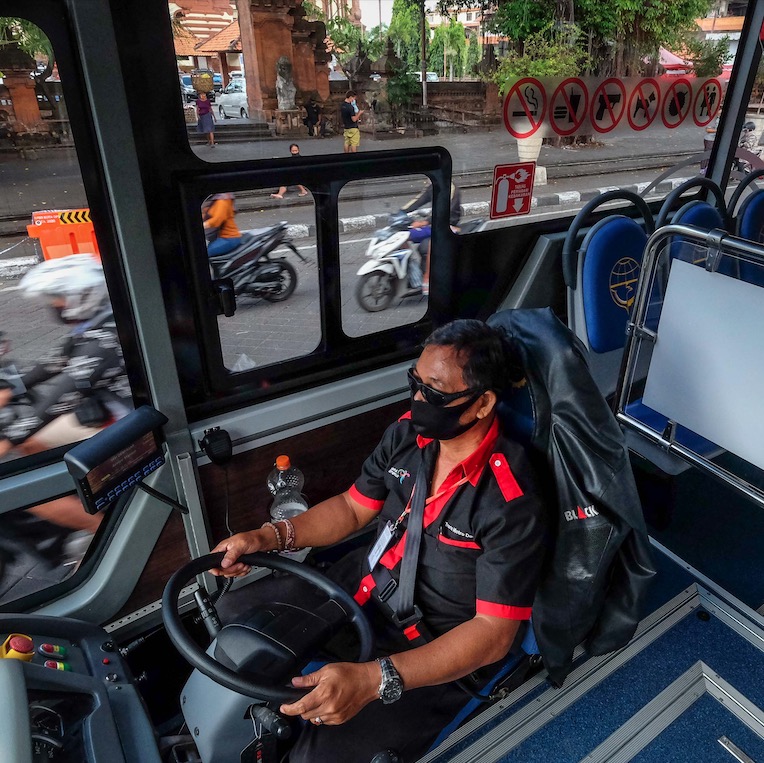 (Image: ©The Bali Sun – I Wayan Yatika)
Read Today's Breaking News Headlines In Bali
For the latest Bali News & Debate Join our Facebook Community