Bali Police are reporting that many expats are not following mask protocols in Canggu and are not even stopping when police try to pull them over.
The North Kuta Police Department initiated an operation to enforce the Covid-19 prevention protocols on Jalan Pantai Batu Bolong, Canggu on Tuesday Oct 27th, 2020.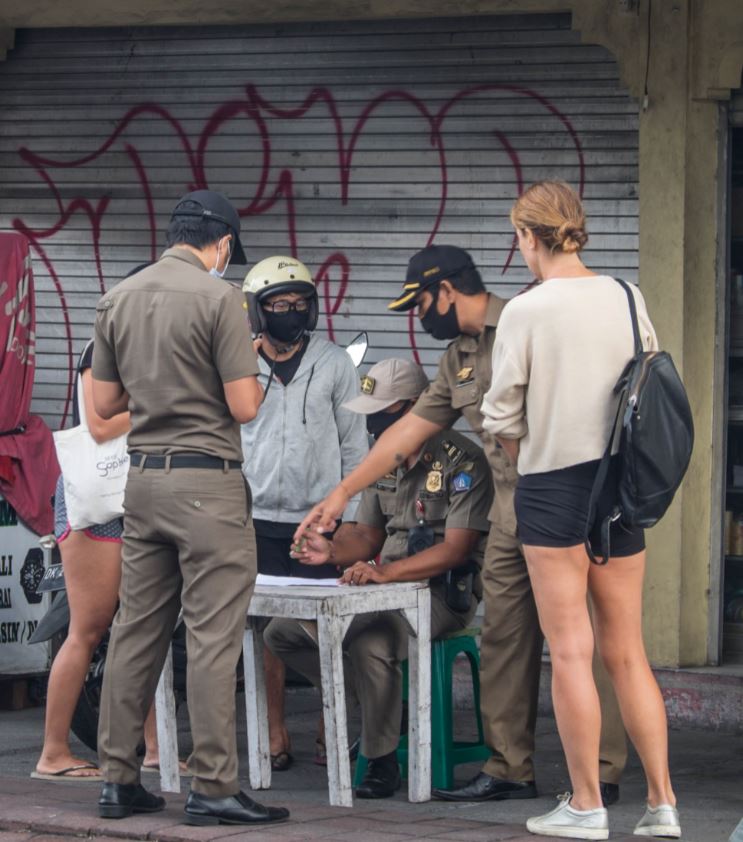 (Image: ©The Bali Sun – I Wayan Yatika)
During the one hour operation, there were many expats that weren't wearing face masks.
Some weren't wearing it properly while others said they had left them at home.
Deputy Head of North Kuta Police Department, Iptu Sudiartha said that most of the people who weren't obeying the rules are the expats.
"Most locals here are quite disciplined to follow the rules now, but unfortunately not with the expats" Sudiartha said during the interview.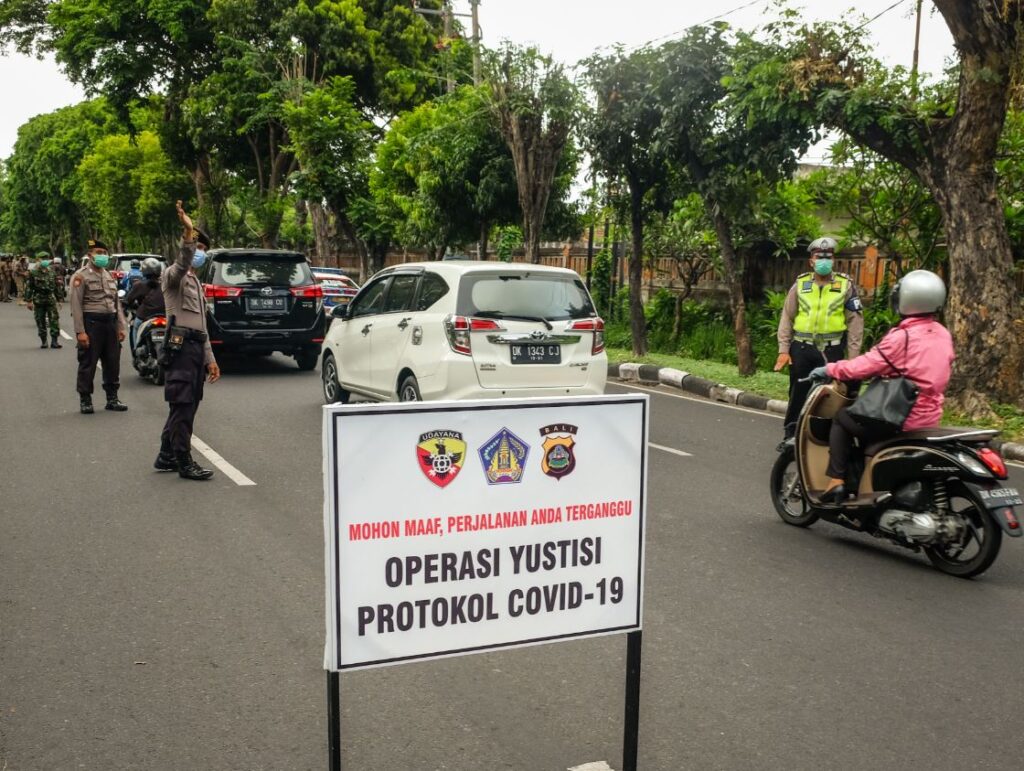 (Image: ©The Bali Sun – I Wayan Yatika)
According to Sudiartha, some of the expats who weren't wearing masks refused to stop their motorbike when police tried to pull them over for not wearing a face mask. They fled police at the scene.
"They just kept riding when we tried to pull them over" Sudiartha added.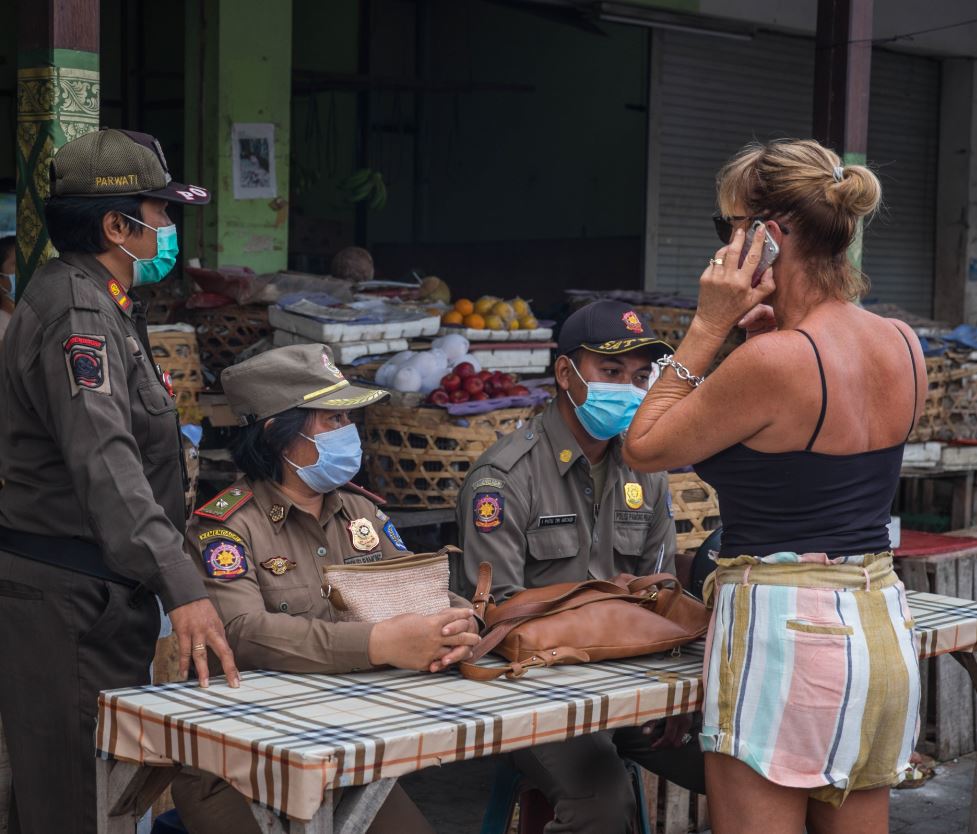 (Image: ©The Bali Sun – I Wayan Yatika)
During the operation police chose to punish people with push-ups and verbal sanctions to raise awareness about COVID-19 prevention protocols.
He also admitted that it's not been an easy task to educate people about the risk of getting infected from the virus.
He said police will stay committed to these operations in the Canggu area to help reduce Covid-19 cases in the area.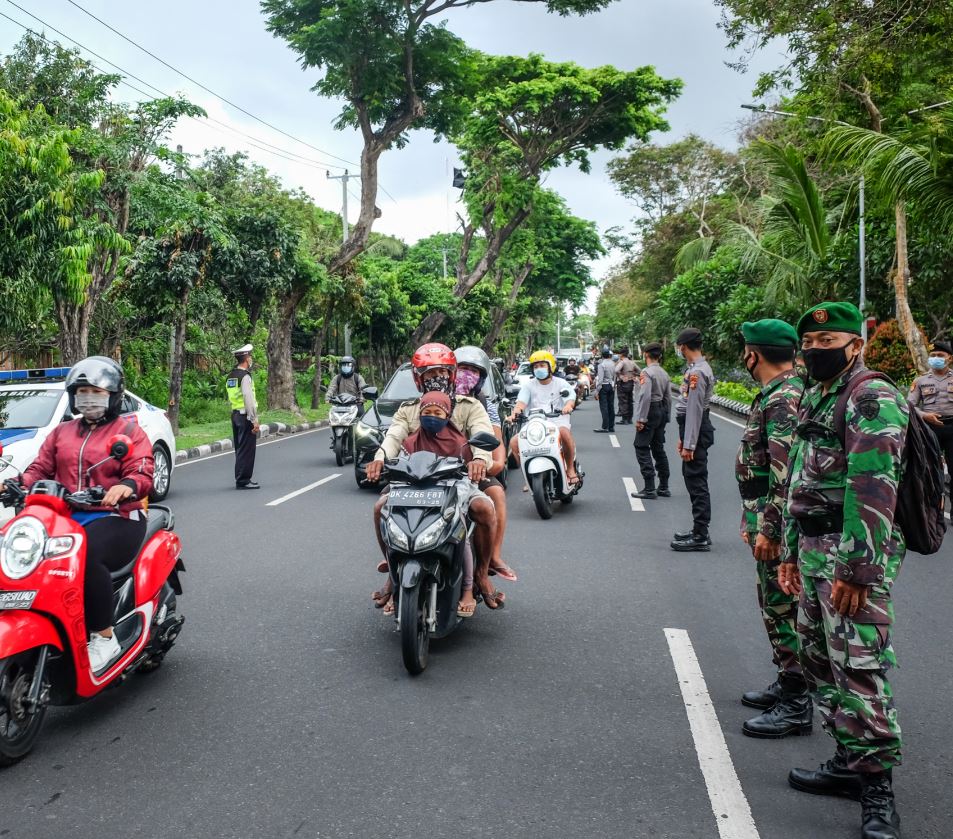 (Image: ©The Bali Sun – I Wayan Yatika)
The civil service police unit, military and Covid-19 handling task force have been involved in the operations to educate more people about the dangers of COVID-19.
"We hope that people could be more alert about the danger of Covid-19. And always remember to follow prevention protocols wherever they go, especially to wear the face mask" Sudiartha conlcuded.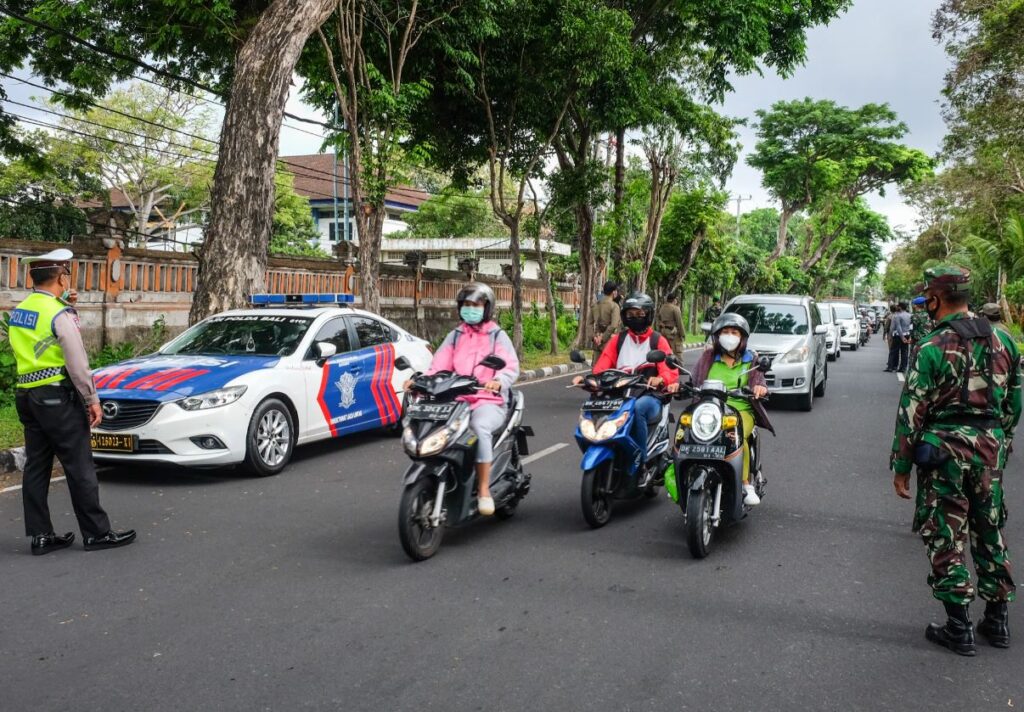 (Image: ©The Bali Sun – I Wayan Yatika)
To date there have been 11,125 cases of COVID-19 in Bali resulting in 355 deaths. 9977 have now recovered.
Read Today's Breaking News Headlines In Bali
For the latest Bali News & Debate Join our Facebook Community