Badung police handed out masks to tourists at Batu Bolong beach in Canggu on Sunday (06/14/2020), instead of enforcing the closure implemented by the Bali Governor.
On June 2, 2020, Governor Wayan Koster reclosed Bali beaches after local Badung officials began allowing foreigners to surf and use the beach.
It appears once again that Badung police and local security do not agree with Koster's decision and are giving leeway to tourists and locals who want to use the beach.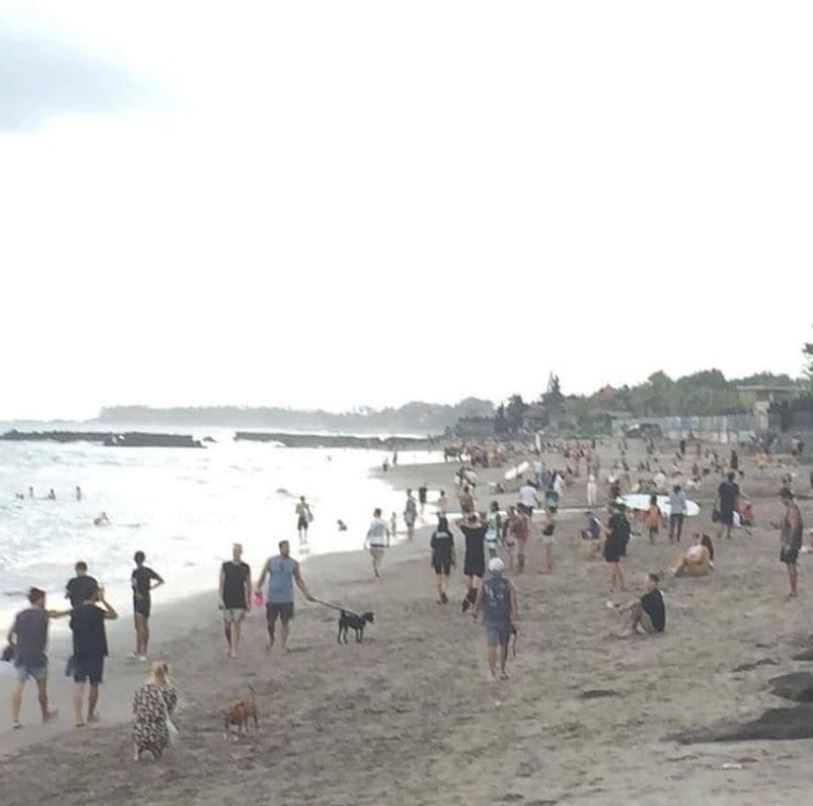 Badung police increased patrols on Sunday an effort to prevent the spread of the Covid-19 virus and keep the situation safe and orderly accroding to Tribune.
The patrol activities carried out by Badung Resort Police were focused on tourist attractions to help prepare for the 'new normal' protocols.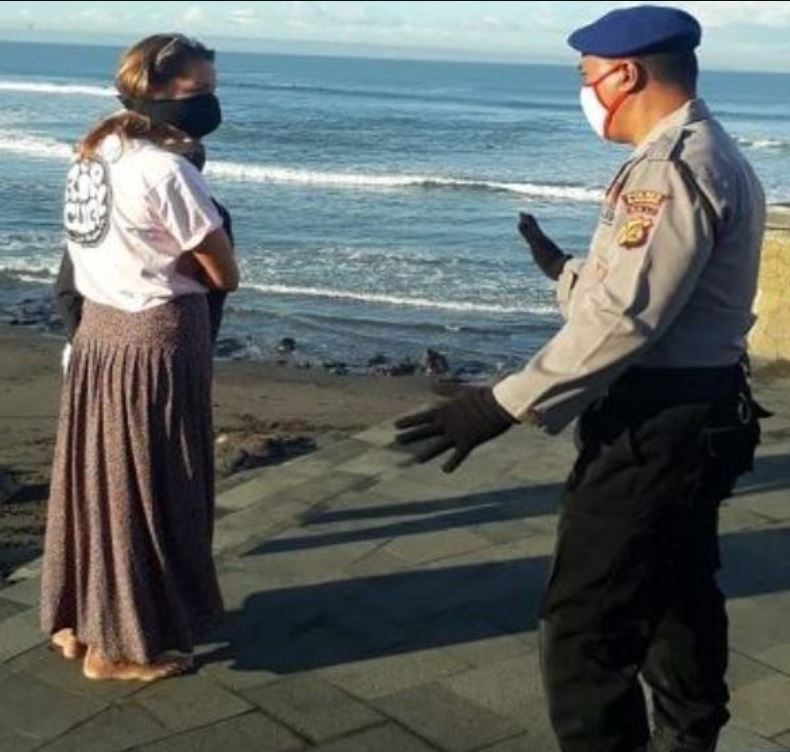 Some beaches are being given leeway by local officials but it's not clear how its been decided or what particular beaches are 'officially' open.
It appears that beaches in some touristy areas, that cater to foreign crowds are relaxing protocols on visitors.
Officer Iptu Suandi from the Badung regional police told Tribune that they were providing masks for tourists and locals that weren't wearing one
Situasi sore ini di Pantai Canggu sabtu(13/6) . info by @kdsandi_ #infobadung
"This must be given an appeal at all times, until the public understands the importance of maintaining health in Covid-19 conditions," he explained.
Police spent the afternoon asking the local community and tourists to comply with health protocols, so the spread of Covid-19 from local transmissions does not occur .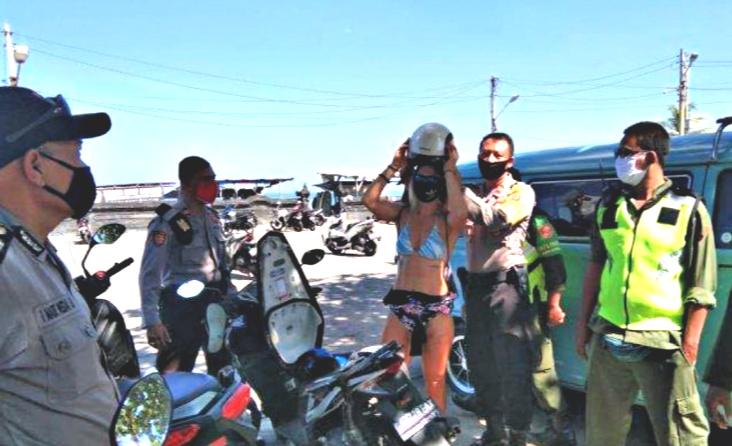 "There are still many tourists here. Therefore we will continue to monitor and patrol," he concluded.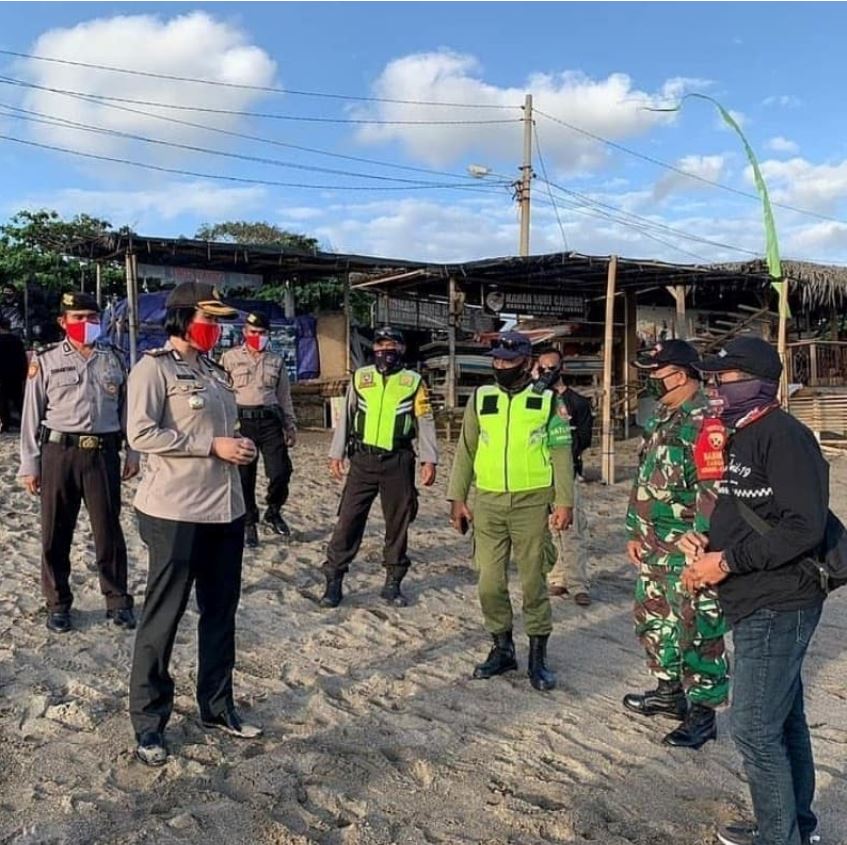 Badung police officer, Putu Atari who was accompanied by local Canggu official Nengah Lana said, "we urge them to wear masks, also urge them to follow health protocol and return to their homes".
From what The Bali Sun has learned, beaches are still officially closed across the island of Bali but local police and officials are having a difficult time enforcing the rules.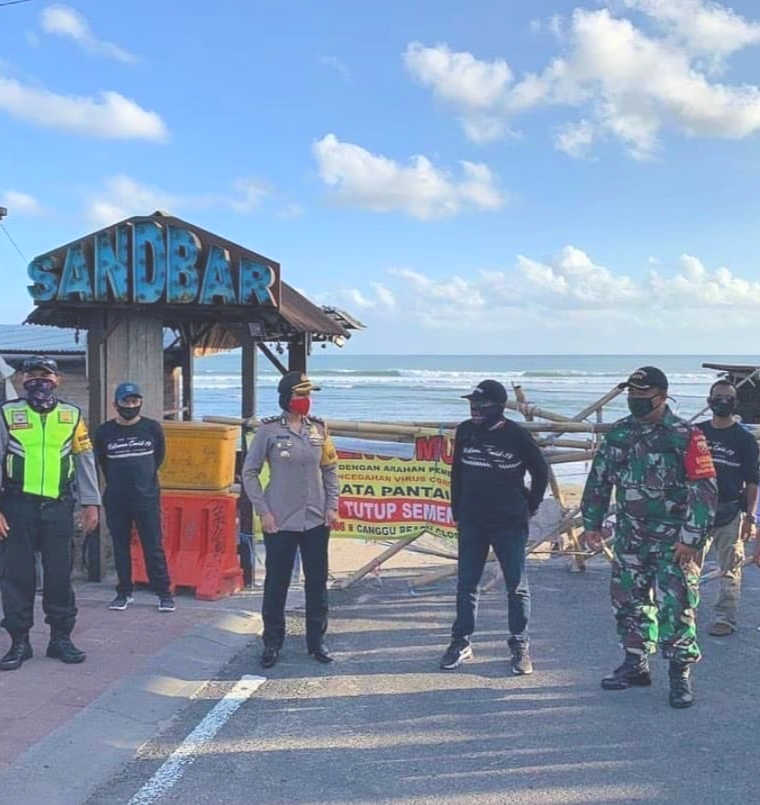 For the latest Bali news, Debate & Gossip join our Facebook Community