The highest increase percentage wise in visitors to Indonesia in 2019 came from the United States up 14.14% over the previous year.
According to the Central Statistics Agency, 16.11 million total foreign tourists arrived to Indonesia in 2019, but fell short of the target of 18 million visitors set by the Tourism and Creative Economy Ministry.
"The number of foreign tourists visiting Indonesia was recorded at 16.11 million in 2019 as compared to 15.81 million visits in 2018, or a slight increase of just 1.82 percent. Hence, we yet have a lot of work to do to boost the arrival of foreign tourists to Indonesia," BPS head Suhariyanto noted in Jakarta, on Monday.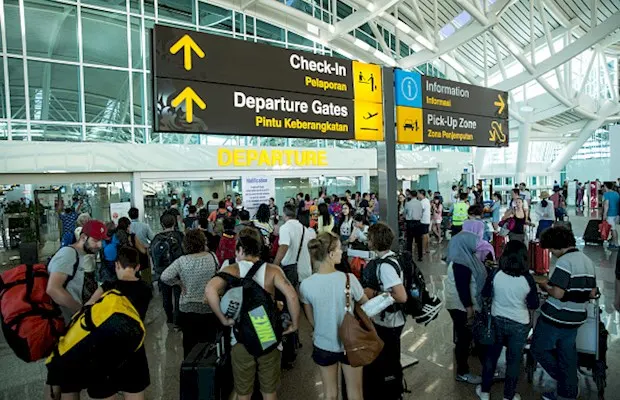 The number of foreign tourist arrivals at the airport entrance reached 9.83 million; 4.16 million via seaport entrances; and 2.11 million by road, he remarked.
Foreign tourist arrivals from the Asian region showed the largest percentage drop of 10.3 percent.
Most foreign tourists visiting Indonesia in 2019 were from Malaysia, with 2.98 million visits, or 18.51% followed by China, 2.07 million visits, or 12.86%; Singapore, 1.93 million visits, or 12.01% and Australia, 1.39 million visits, or 8.61%
For the latest Bali news, Debate & Gossip join our Facebook Community