Tow young men have been arrested in the alleged phone snatching of an Australian tourist in Kuta.
I Wayan Ngongek, 21, and I Gede Gunturan alias Guntur, 18 were captured by Kuta police after stealing a Samsung A50's owned by Steavi Lei Adele Mann, a tourist from Australia.
Mann filed a police report after her phone was stolen Sunday morning around 1:00 am in the morning. She was holding up her phone to use Google Maps for directions when the robbery took place.
"At that time, the two perpetrators came from behind using a Yamaha N Max motorcycle and immediately seized the victim's cellphone," explained Kuta Police officer, Iptu I Putu Ika Prabawa.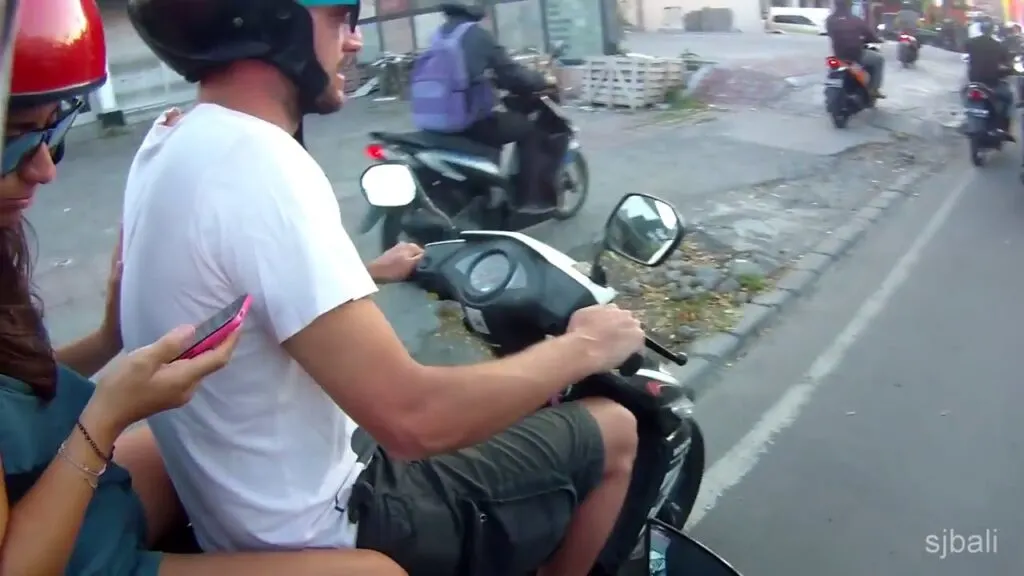 The victim did scream for help and tried to chase the perpatrators but they were able to escape.
The victim immediately reported to the robbery to Kuta Police. After receiving the report, the police immediately launched an investigation.
The police located the two perpetrators shortly after at a boarding house on Jalan Raya Pemogan in South Denpasar. The two men were taken into custody without incident.
From the arrest, the police secured a Yamaha Max DK 4868 CP which was used in action and the victim's cellphone.
The interrogation revealed that the perpetrators had also been invloved in three other crimes in Kuta.
"I Wayan Ngongek played the role of jockey and his friend was in charge of seizing cellphones. We are still investigating other alleged crime scenes," added Iptu Ika Prabawa.
For the latest Bali news, Debate & Gossip join our Facebook Community