An ambulance carrying three patients got into an accident on Friday (22/1) as it was headed to a quarantine facility in Denpasar.
After testing positive with COVID-19 in Kesiman Kertalangu Village, East Denpasar, the patients were being transported to a hotel on Jalan Sunset Road, a government facility used as a quarantine house.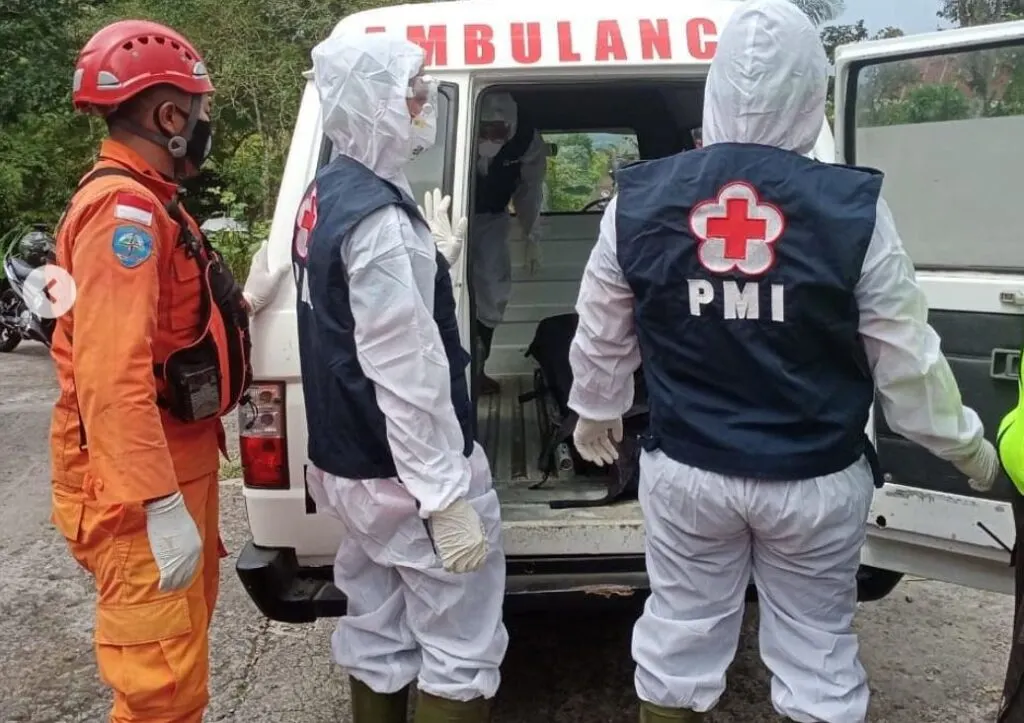 According to statements from witnesses at the scene, the accident took place at the intersection of Jalan Noja and Jalan Gatot Subroto Timur.
The ambulance (registration number DK 9789 A) belonged to Clinic II East Denpasar and was driven by medical staff, Wayan Kana (26).
It is said that the ambulance was speeding westwards from Jalan Gatot Subroto Timur.
On route, a white X-Over car (registration number DK 1700 A), driven by local Ketut Agus Mulyadi (51) was approaching from the north towards Jalan Noja.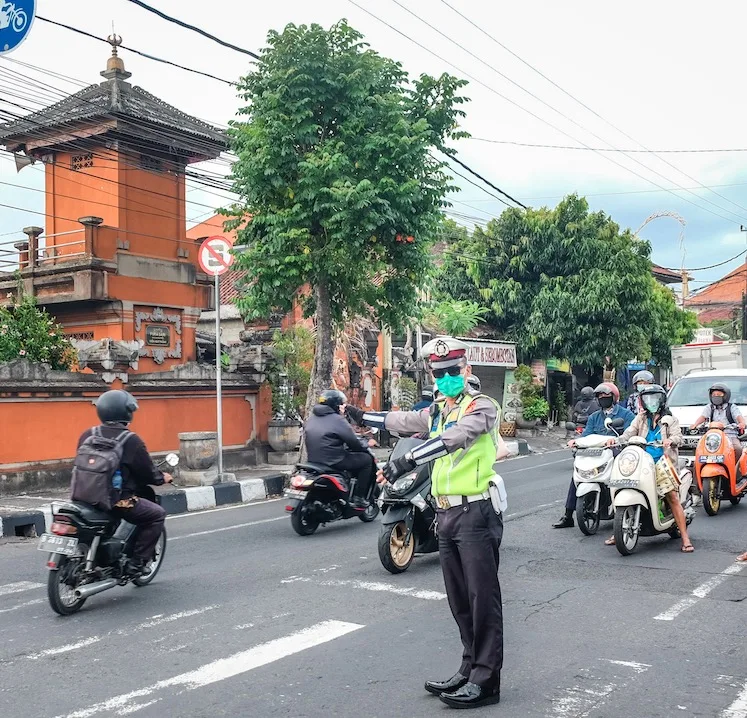 (Image: ©The Bali Sun – I Wayan Yaika)
Mulyadi drove north through a green light while the ambulance, blaring sirens, simultaneously drove westwards through the same light, causing a collision.
The X-Over crashed into the right side of the ambulance. "I didn't hear the siren, I would not risk myself if I knew it was coming," Mulyadi said.
Kana managed to control steering to minimize impact. "I wasn't driving too fast at that time," said Wayan Kana.
Both vehicles were damaged from the impact and the ambulance driver suffered minor injury. Fortunately however, there were no severe injuries.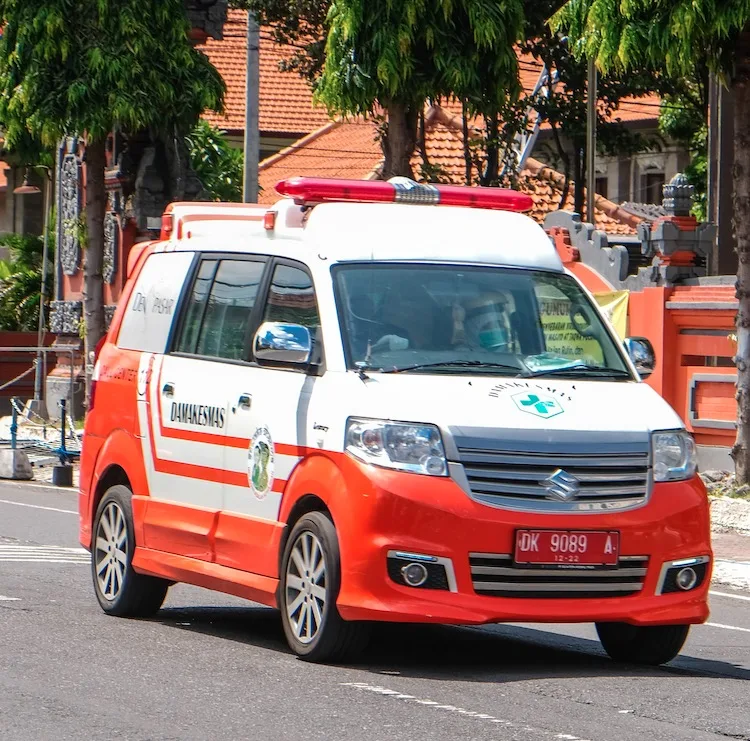 (Image: ©The Bali Sun – I Wayan Yaika)
An ambulance from Denpasar Disaster Management Agency (BPBD) arrived at the location to take the patients to the quarantine house.
Meanwhile the Head of Denpasar Traffic Officer, Kompol Taufan Rizaldi, said that both drivers decided to handle the problem themselves.
"The case was closed, they've already solved their own problem," Rizaldi said.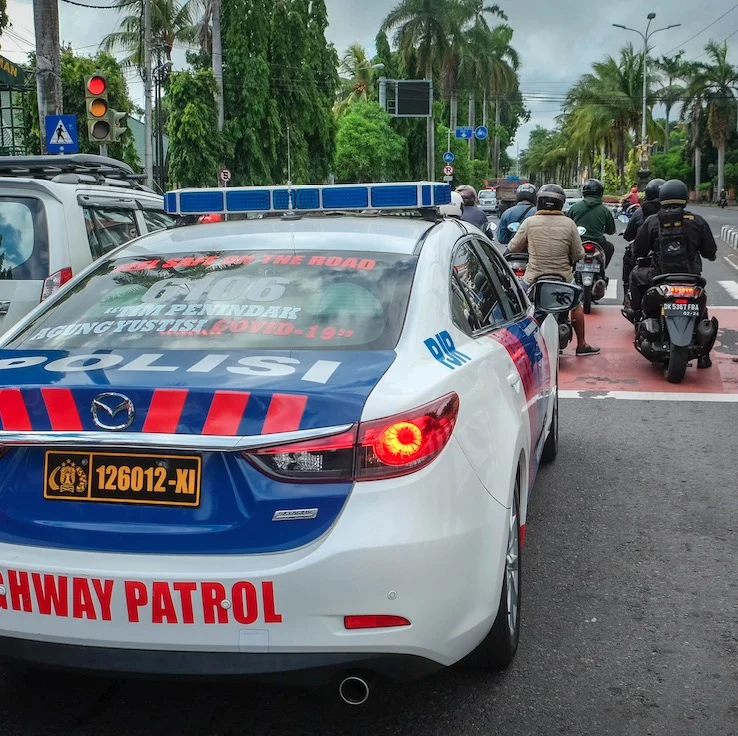 (Image: ©The Bali Sun – I Wayan Yaika)
Read Today's Breaking News Headlines In Bali
For the latest Bali News & Debate Join our Facebook Community