A business operating in a building behind a two meter high, red steel gate that was allegedly rented for sexual activities has been closed in Banyuning, North Bali.
Residents became upset with the operations of the unlicensed business that illegally opened in an abdononed building. The cafe known as Warung Tuak Karisma was allegedly renting out lodgings for short time periods for sexual activities. In additon, the cafe also created noise disturbances.
"When it's busy, it usually closes until 01.00 in the morning. But if it's quiet, the business closes at 9:00 p.m," said the business owner Kadek Budiastini.
Budiastini explained that she had only been operating the business for 4 months and she was dissapointed at the communities decision to close the business. She did admit the business was unlicensed.
"My business activities also do not break the law. I hope there is a solution and a way out," stated Budiastini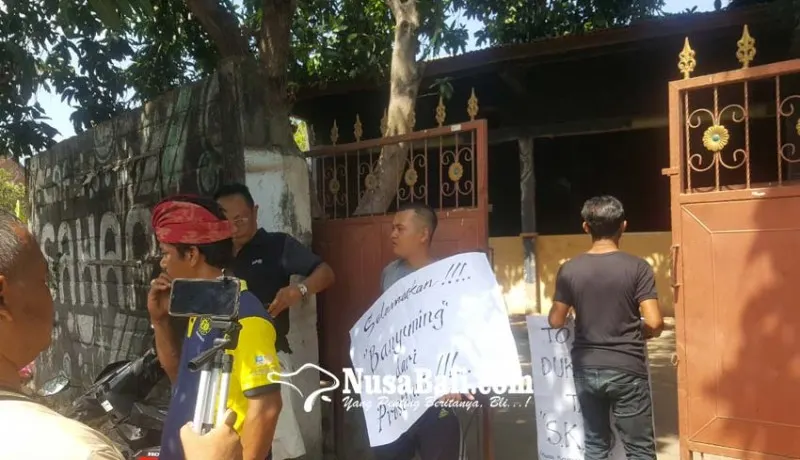 "If anyone wants to sing, look for music, I'm open until to 9:00pm at night. Because I understand that there are a lot of houses around here, so that the noise doesn't interfere. If there are still people who want to drink, I wait until 1:00 in the morning, " she said.
When Budiastini was questioned by local authorities regarding the female employees, she explained that she doesn't have any. She stated that when customers request a waitress or entertainment, she contracts a freelance waitress.
"Usually in my place, people who come are looking for drinks. Sometimes there is a request, I contact waitress from outside. The waitress will also serve those who want to drink and are just look for karaoke entertainment." she said.
Regardless of the operations that were being run inside the warung, the business has been closed by the community of Banyuning.
For the latest Bali news, Debate & Gossip join our Facebook Community

Post Sponsored by Bali Flow Tours: Travelers #1 choice for private tours and airport transfers in Bali