Three cars have allegedly been burned by an arsonist in the same area of Denpasar over the last week.
Unconfirmed reports have gone viral on social media of a perpetrator purposely setting fires to cars in the early morning hours.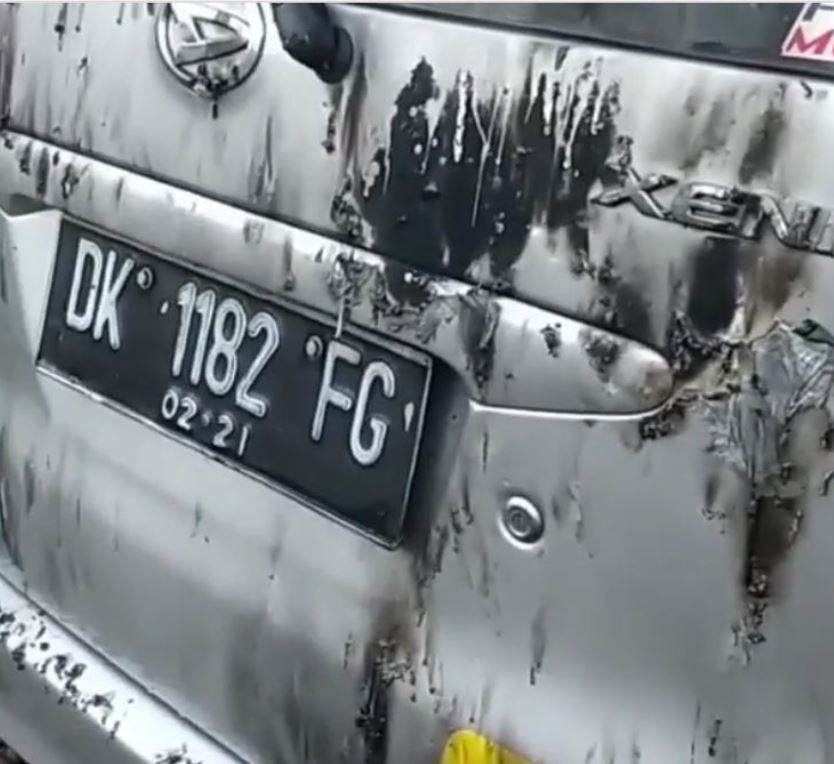 The most recent fire occurred early Monday morning at a car storage on Jalan Karang Karang, Gang Kubu Padi in Denpasar.
A video that has gone viral on social media shows a Xenia DK 1882 FG car burned on the outside from bumper to bumper.
The video uploaded said that this was the third car fire in the area to allegedly take place.
WASPADA SEMETON! PEMBAKARAN MOBIL OLEH ORANG YANG TIDAK DIKENAL #dpsviral @denpasar.viral . Telah terjadi pemabakaran mobil oleh orang yang tidak dikenal di lingkungan banjar monang maning, Jl. Gunung Karang, Gg. Kubu Padi, Senin (29/6) pagi. . Menurut informasi, kejadian ini sudah terjadi sebanyak 3 kali dalam sebulan. Setiap kejadian selalu jam 4 atau 5 pagi dan di areal lahan penyewaan parkir mobil, dan ini merupakan yang paling parah. . Saat ini kasus tersebut sudah dilaporkan ke pihak yang berwajib, namun pelaku belum dapat ditemukan karena minimnya informasi dan tidak adanya cctv di lokasi kejadian. . Info dari @advin.pratama #denpasarviral #pembakaranmobil #denpasar #bali
A resident named Udin who lives close to the location said that the incident allegedly occurred around 5:00 am.
The 57-year-old witness was sleeping at the time when he awoke to the strong smell of burning plastic.
When he exited his dorm room, Udin found the car in flames.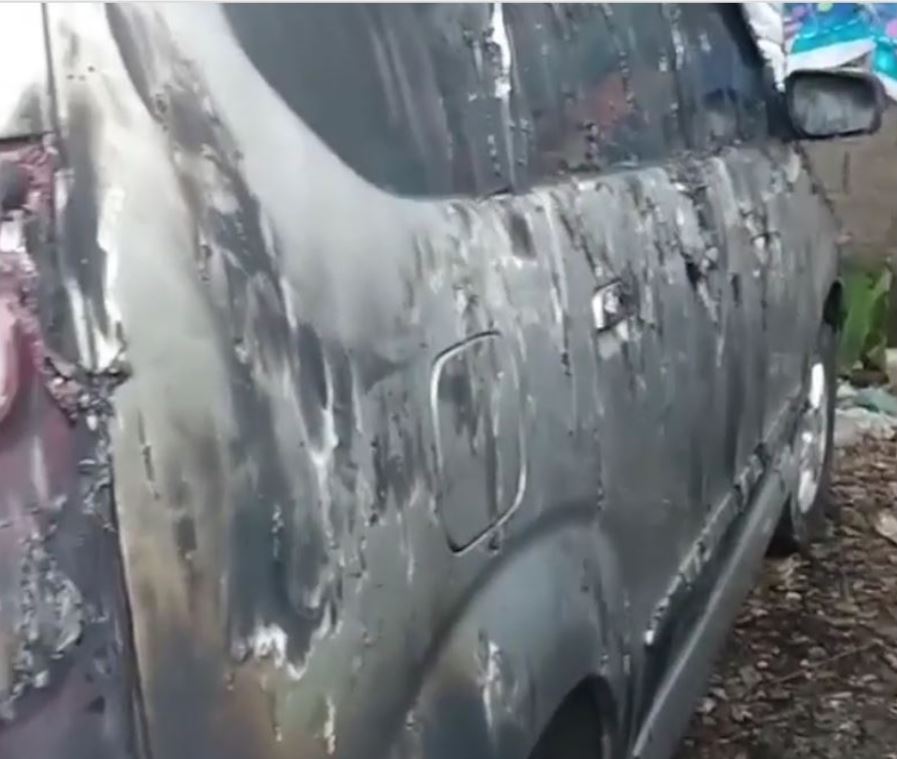 "I'm afraid too. Fear of fire spreading to the building. Because of the distance from my boarding house," said Udin.
According to Udin, five days earlier another car was burned not far from the location of this one.
He suspects the cars were burned on purpose.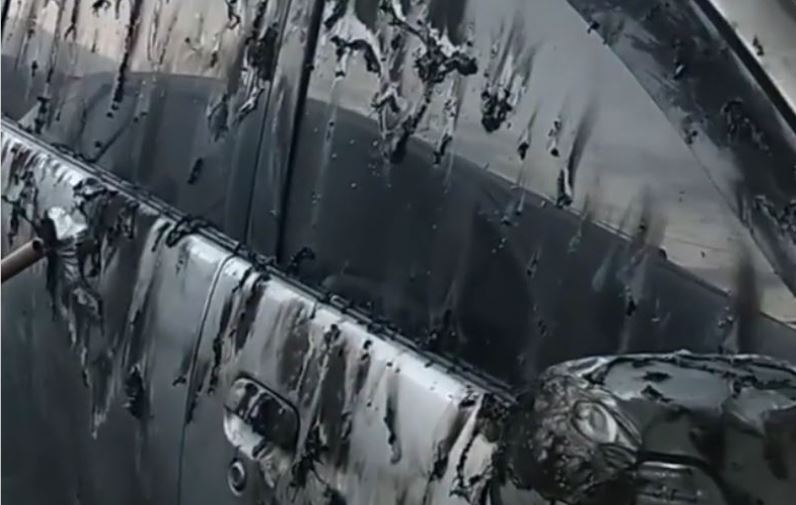 According to reports by @InfoBadung, this was the third car in the area to have been burned.
"I hope this case will be revealed. Moreover, the crime scene is in a residential area, Udin concluded"
The Bali Sun has reached out to Denpasar police for confirmation of the alleged arson incidents but has not heard back with a response.
For the latest Bali news, Debate & Gossip join our Facebook Community