There have been 56 confirmed cases of Dengue Hemorrhagic Fever in Bandung so far in 2020, Head of Badung Health Office, Dr. I Nyoman Gunarta told The Bali Sun.
"We are appealing to the community to pay attention to the cleanliness of the surrounding environment. Also do preventive measures by way of 3M plus campaign" said Gunarta.
The 3M plus campaign is an initiative by the Indonesian government to help stop the spread of Dengue fever.
3M Plus are basic good habits that consist of draining, covering, and to bury or reuse.
The first act is to drain water reservoirs such as bathtubs, buckets of water, drinking water reservoirs, storage in refrigerators ect.
Secondly, covering items like drums and water storage cistern.
Thirdly, bury or utilize/recycle used goods that can be potentially used by the dengue mosquitoes in laying their eggs.
"We also intensified fogging before the transmission period with ULV machines," said Gunarta
The good news is that when compared with the same period last year, The number of DHF cases have dropped. According to Gunarta, January of 2019 saw 94 cases and 1 death as a result.
How is dengue hemorrhagic fever and dengue fever different?
According to the Mayo Clinic, Mild dengue fever causes a high fever, rash, and muscle and joint pain. A severe form of dengue fever, also called dengue hemorrhagic fever, can cause severe bleeding, a sudden drop in blood pressure (shock) and death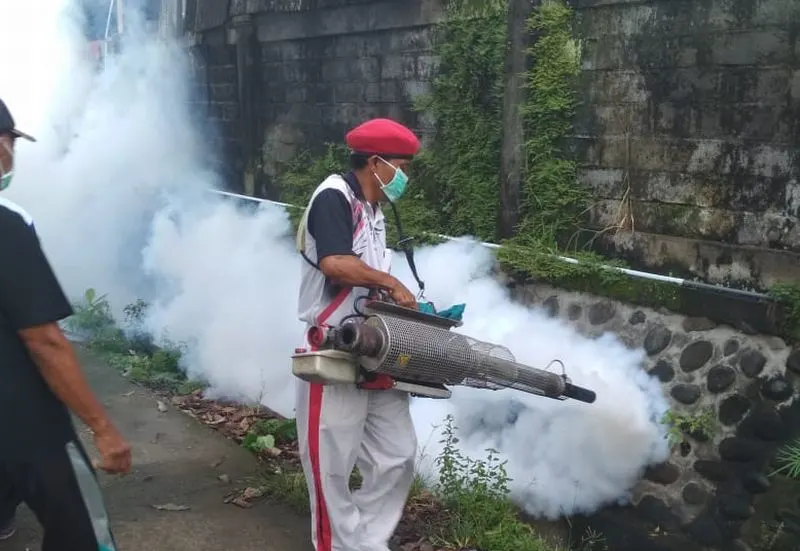 How Can I Prevent Dengue Fever?
As a mosquito-borne disease, preventing dengue is as simple as preventing mosquito bites.
Wear long-sleeve shirts and long pants.
Treat clothes with repellents like permethrin.
Use EPA-registered mosquito repellent like DEET.
Consider using mosquito netting if you will be in an areas with many mosquitoes.
Make sure windows and doors screens are closed to avoid allowing mosquitoes into inclosed spaces.
Avoid areas with standing water. Especially at times of high mosquito activity like dawn and dusk.
For the latest Bali news, Debate & Gossip join our Facebook Community