One of Bali's favorite luxury beachside retreats is excited to announce its reopening.
The recently revamped Karma Beach is now open again for business. The luxury venue perched on the iconic Uluwatu reef will be celebrating its return with a special 'Golden Hour' to mark the occasion.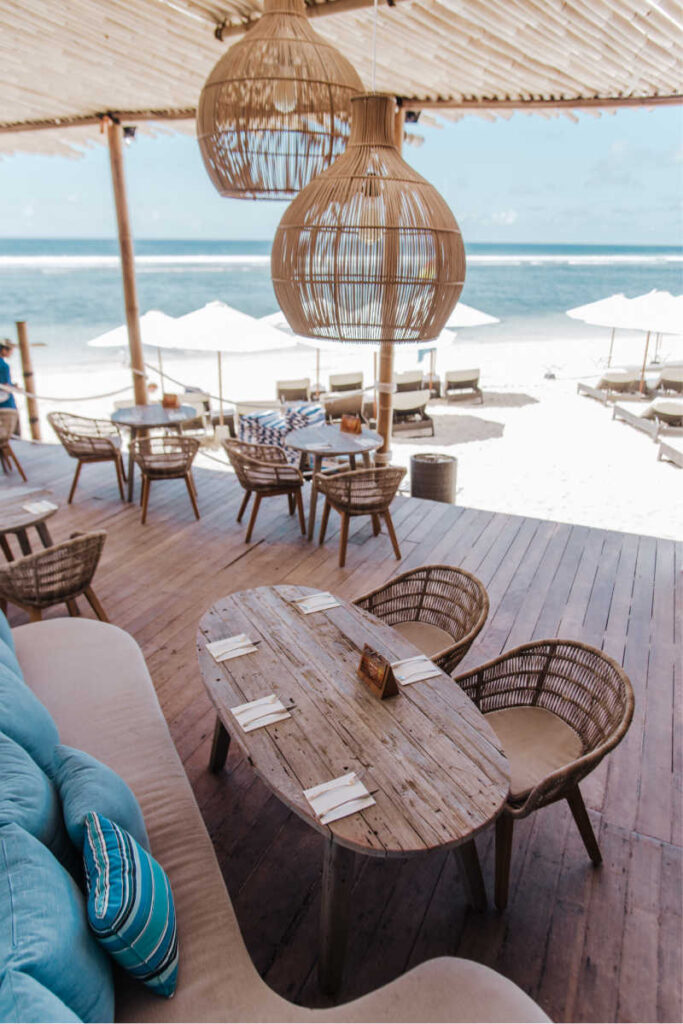 The evening treat for all guests will be availablebetween 5.30 and 6.30pm, seeing select cocktails available for the special price of 110K, sangria and mojito jugs for 440K, and Bintang buckets for 160K.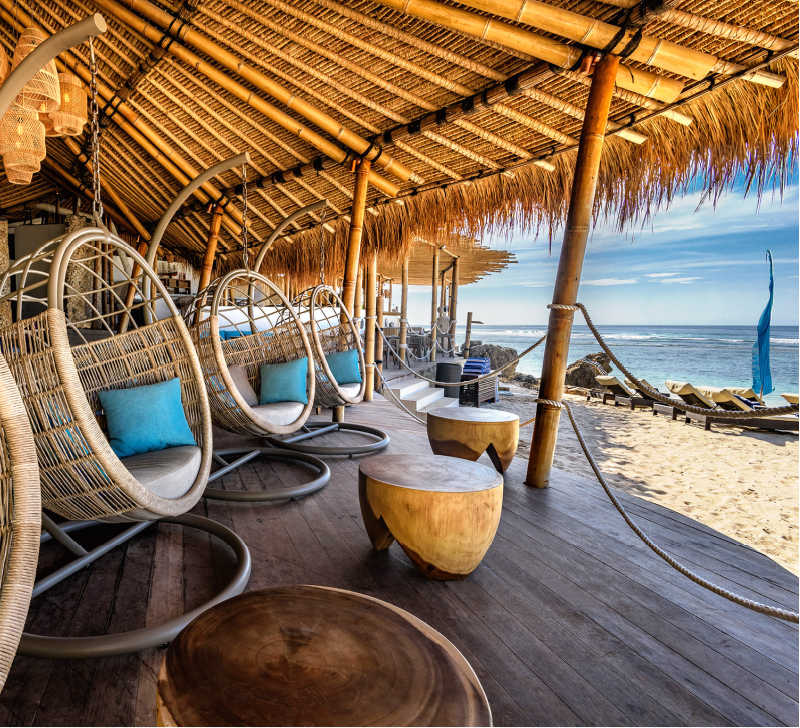 The venue underwent an extensive revamp courtesy of the efforts of lauded designer Tina Kirschner, who drastically redesigned the space to embrace a more tropical feel. "We're keeping the typical Karma deconstructed beach vibe but with a more modern, sexy twist," Kirschner told The Bali Sun.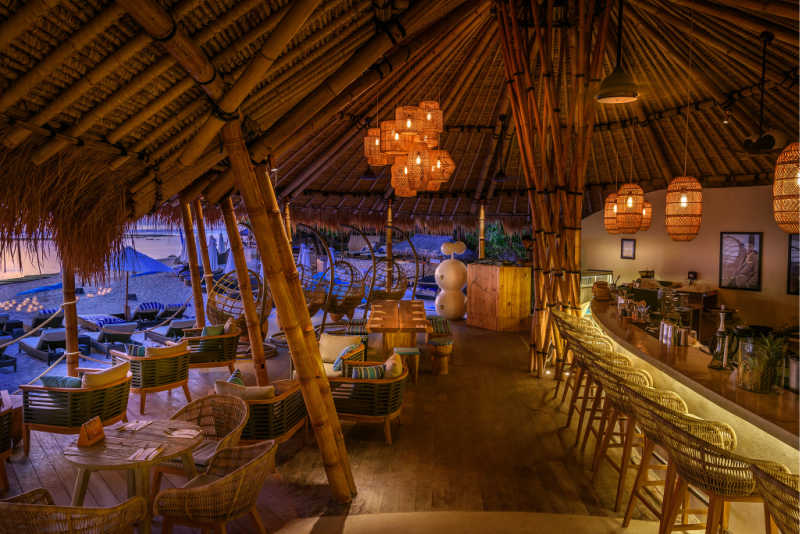 The extensive changes undertaken by Karma Beach mean the space is now separated into two distinct offerings; Karma Beach Dining, and Karma Beach Bar. The former has seen a drastic seat increase from 87 to 110 due to the addition of more decking, bar seating, and large round communal dining offerings facing the beach for bigger groups.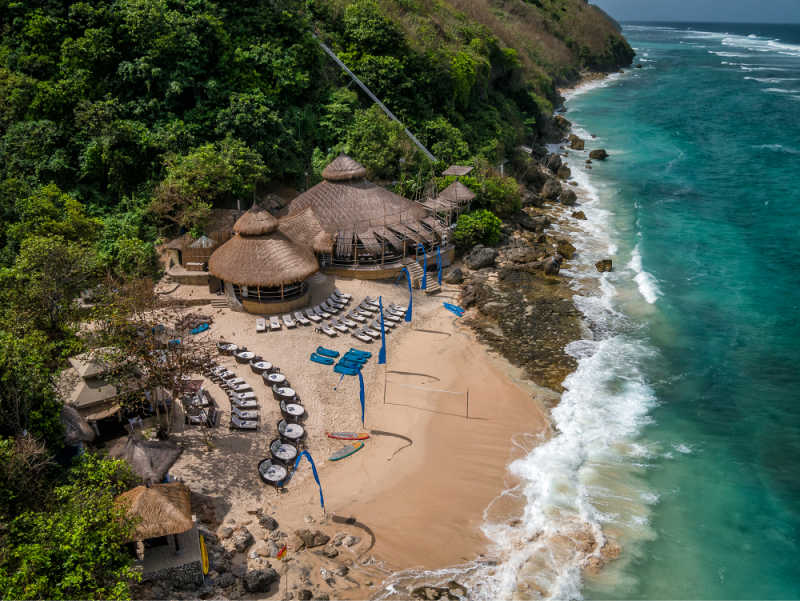 Wet weather protection is now also available, courtesy of a new thatched roof to protect diners when weather is less than perfect. Foodies will be pleased to note an expansion of the edible offerings with the introduction of a new pizza oven and sushi bar, alongside a bamboo seafood barbecue among more.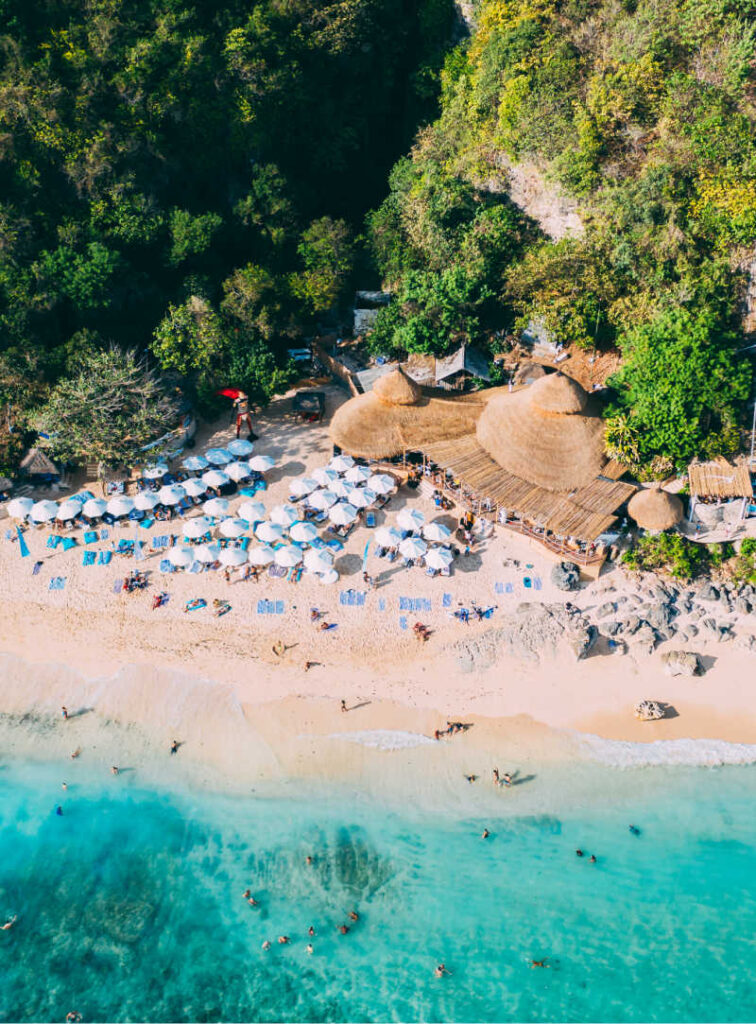 Karma Beach reminds guests that bookings must be made in advance and there is a minimum food and beverage charge for use of the private beach.
Reservations can be made at: [email protected]
For the latest Bali News & Debate Join our Facebook Community

Post Sponsored by Bali Flow Tours: Your Safe and Sanitary Tour Guide and Airport Transfer Service