Two brothers drowned while swimming in Yeh Mekecit river in Jembrana on January 1st 2021. The Search and Rescue Team located the body of one of the two victims, continuing their search for the second.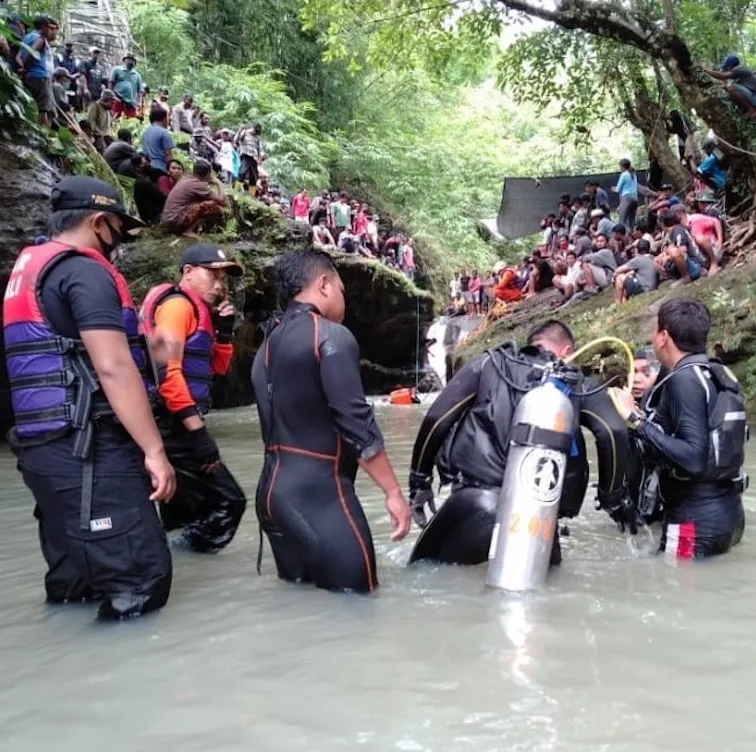 Image: Bali Search and Rescue
It started when a group of five friends were barbecuing and celebrating the new year by the riverside that morning.
The incident occurred as two of them dove from a 3 meter cliff into the waterfall 7 meters in depth.
After some time, the friends noticed that the brothers were missing in the water.
The Jembrana Search and Rescue (SAR) received a report regarding the incident at 11:50am on Friday.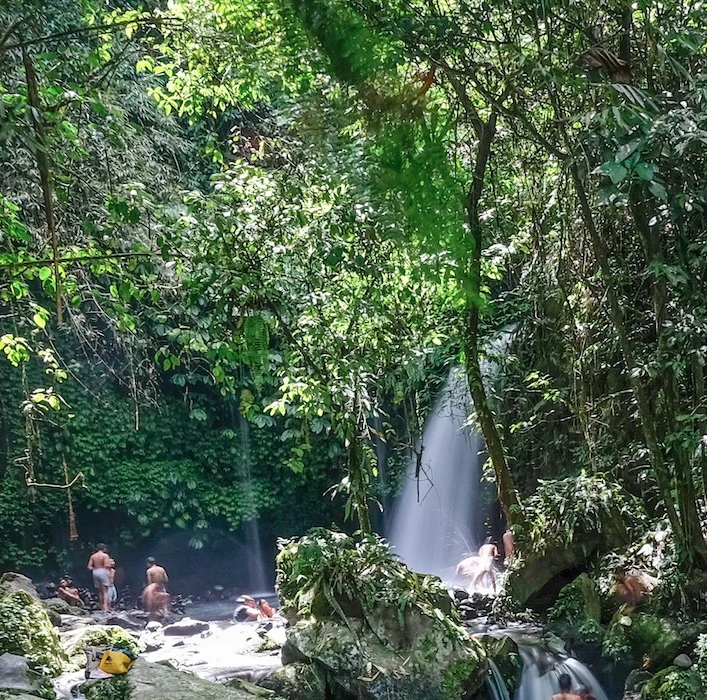 (Image: ©The Bali Sun – I Wayan Yatika)
The SAR team immediately began their mission to locate the young men, 17-year-old Gusti Ketut Budiana and 20-year-old Gusti Komang Suka Suarsana of Mendoyo Dauh Tukad Village.
Upon hours of searching, the Head of Bali SAR, Gede Darmada escalated the report to Jembrana Police Department.
"We finally found the first body of Gusti Komang Suka Suarsana at 10:15pm, he was already dead when we found him" Gede Darmada said.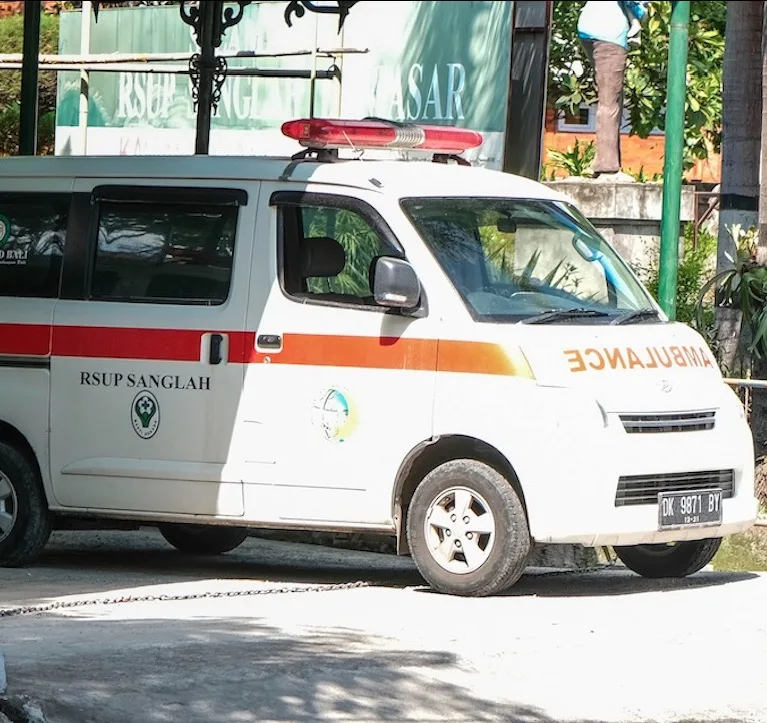 (Image: ©The Bali Sun – I Wayan Yatika)
The body was taken to the hospital by Jembrana Disaster Management Agency (BPBD).
The team continues the search in hopes to locate the second victim as soon as possible.
Darmada mentioned that nearby villagers were also involved in helping the SAR team during the operation.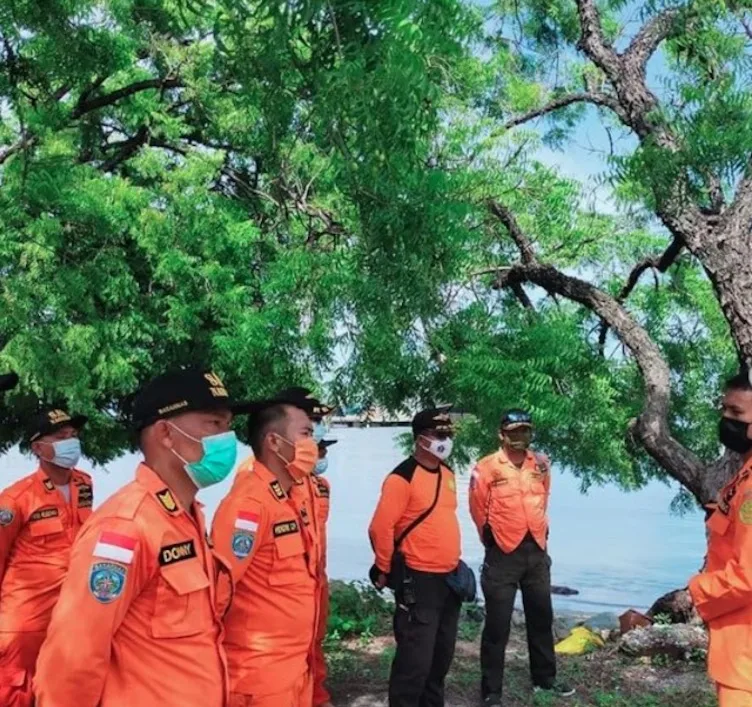 Image: Bali Search and Rescue
Read Today's Breaking News Headlines In Bali
For the latest Bali News & Debate Join our Facebook Community