Two Saudi tourist were killed in a horrific motorbike accident in Kuta, Bali on Friday.
Ali Salem Saeedan Aliarashdi, 28, and Hamzet Atef Mohammad Zaheer, 21 lost control of the motorbike and slammed into an electric substation killing them instantly. The accident happened at 4:30 am on Jalan Nakula Barat, Kuta, Badung.
The two men appeared to have died from severe head injuries as videos posted to local Bali facebook groups went viral showing the horrific aftermath of the crash.
"Two victims crashed into an electric substation and Pelinggih at the crime scene because they were unable to control their motorbike," explained the Head of Denpasar Police Public Relations, Iptu Muh. Nurul Yaqin.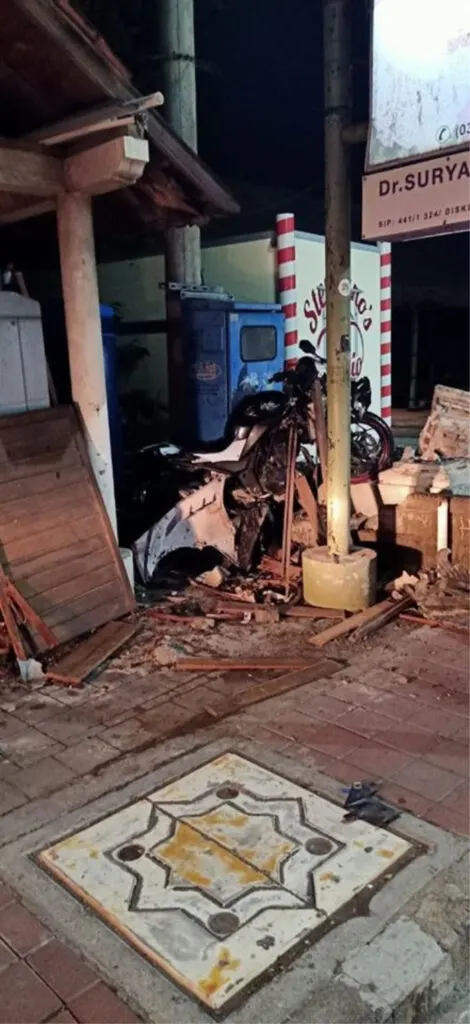 Ali Salem was driving the motorcycle while Mohammad Zaheer was in the piggyback position.
Salem was operating the Kawasaki DK 4536 EF at a very high speed and was not able to control the bike. Upon hitting the substation both men were thrown from the bike killing them instantly.
For the latest Bali news, Debate & Gossip join our Facebook Community

Post Sponsored by Bali Flow Tours: Travelers #1 choice for private tours and airport transfers in Bali