The roller coaster track at the Trans Studio Mall burst into flames Monday night when an electrical box short circuited and burst into flames.
The fire shocked nearby residents of Jalan Imam Bonjol, Denpasar when flames and smoke appeared in the night sky at around 10:00pm.
The fire was reportedly caused by an electrical short-circuit within a mounted breaker box on the rollercoaster track.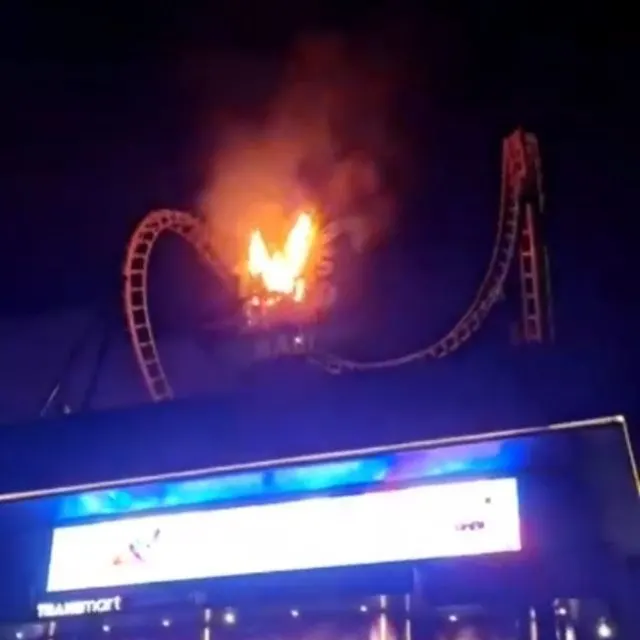 IB City BPBD Chief Executive Joni Ambarawa said there were no inuries or fatalities in the blaze.
Scenes from the incident quickly made their way to Instagram, with a number of videos from different angles posted on popular Balinese accounts on the social media platform.
The blaze was immediately responded to by the Regional Disaster Management Agency (BPBD) in Denpasar and put out within 30 minutes.
During the fire, traffic became congested on Jl. Imam Bonjol as passersby and local residents stopped to witness the incident.
Have a Bali related news story you want us to cover? Contact Us
Follow us on Facebook for all the latest Bali news