Two female tourists were allegedly caught shoplifting bikinis at a local shop in Canggu.
According to a public Facebook video posted by TJ Agung, two unidentified females were attempting to steal multiple bikinis from the Mermaids Swimwear Boutique in Canggu Bali when they were caught by store employees.
The two accused females then admitted to their alleged crime on a video that has been posted to social media channels.
One women says "we are so so sorry about that, we dont want any problems."
The two women spoke with Spanish accents in the video but that has not been confirmed.
It is not clear at this time if the shop owner just wanted to make an example of the two women by sharing the video on social media or if they are using the video as evidence for police.
Regardless of the outcome, it appears that the two women in the video are ashamed, sorry and embarressed of their actions.
She goes on to say "I promise that this is the last time that this will happen"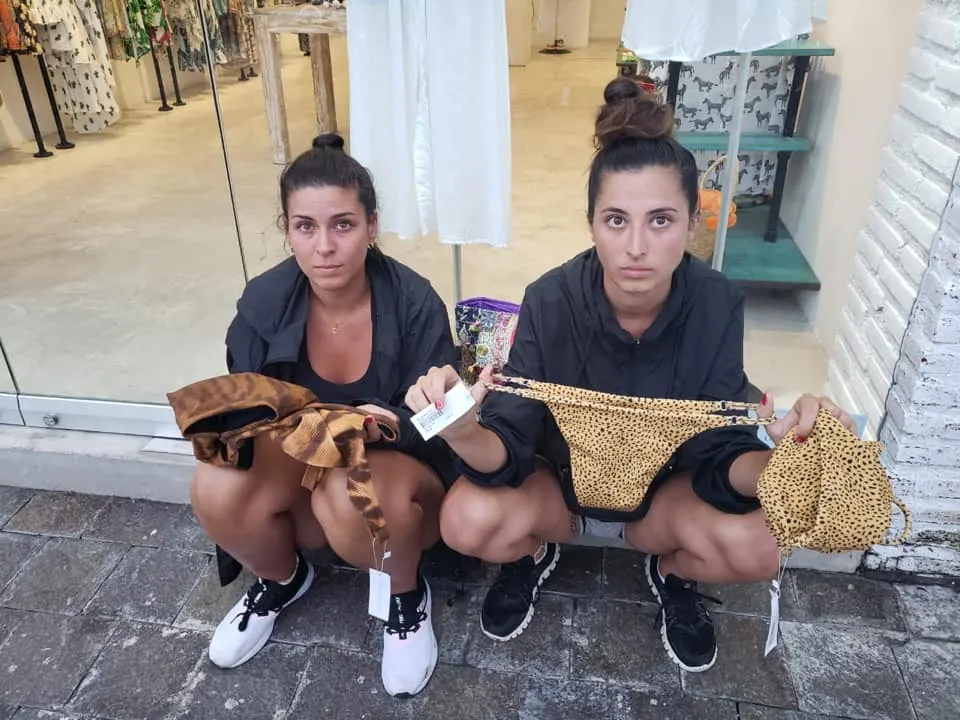 For the latest Bali news, Debate & Gossip join our Facebook Community

Post Sponsored by Bali Flow Tours: Travelers #1 choice for private tours and airport transfers in Bali