Police are beefing up security at vital entrance points to the island, namely Ngurah Rai Airport, Benoa Harbor, Ubung Terminal and the inter-island ferry ports. They are also patrolling the streets more but point out that crime has actually been on the decrease.
"Our main attention is with the people who are arriving, while those who are leaving, we will help to facilitate their exit. As for those who enter, we are working with the COVID-19 Task Force to truly filter them before they enter the island," said Denpasar Police Chief of Ops, Commander Nyoman Gatra on Saturday (3/28).
The people arriving will not be treated with suspicion, Commander Gatra stressed, but on this occasion and in situations like this we must act accordingly.
The Benoa Sea Police personnel have been instructed to carry out maximum supervision as Benoa Harbor is still the only sea gate to Denpasar and the movement of people and goods is still happening there. "With the synergy that has been built so far, everything can be handled. Nothing particularly stands out as an issue right now. Once again, we are very focused on these vital objects and this is the time to filter people entering Bali," he said.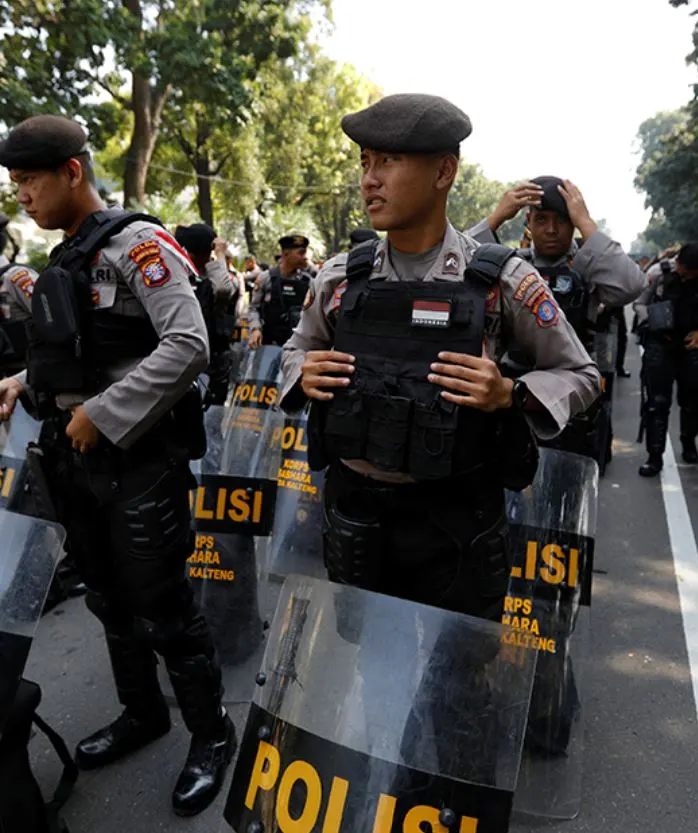 Police will also be checking people entering Bali via the Gilimanuk and Padangbai ports. "If the travelers' interests are not clear, it is better they are told to return to their villages, but if the purpose is clear, for example transporting basic food, medical supplies and security officers, then we will let them through. Now the chance to filter is tighter, which does not mean that it is anti-migrant, but with the conditions like now we are required to filter optimally," the police commander said.
In regard to consulate offices and banks because the work is now done at home, the police are implementing what they call, patrol sambaing, which translates as working together with the local security and people in the area to help maintain law and order. When meeting security guards, patrol members reminded them that security should not become lax.
Because in situations like this anything can happen, especially with security. "The security, if disturbed, will affect everything and everyone. Since the outbreak of the Corona virus until now, disruptions have actually decreased. This is based on facts and data, traffic infringements and crime are almost null. Thank you once again, but with this momentum we will be refining the security even more," he said.
For the latest Bali news, Debate & Gossip join our Facebook Community

Post Sponsored by Bali Flow Tours: Travelers #1 choice for private tours and airport transfers in Bali
Source: SeminyakTimes