A powerful 5.7 earthquake struck near the Bali Sea, and although hundreds of kilometres away, the shock was felt as far as Bali.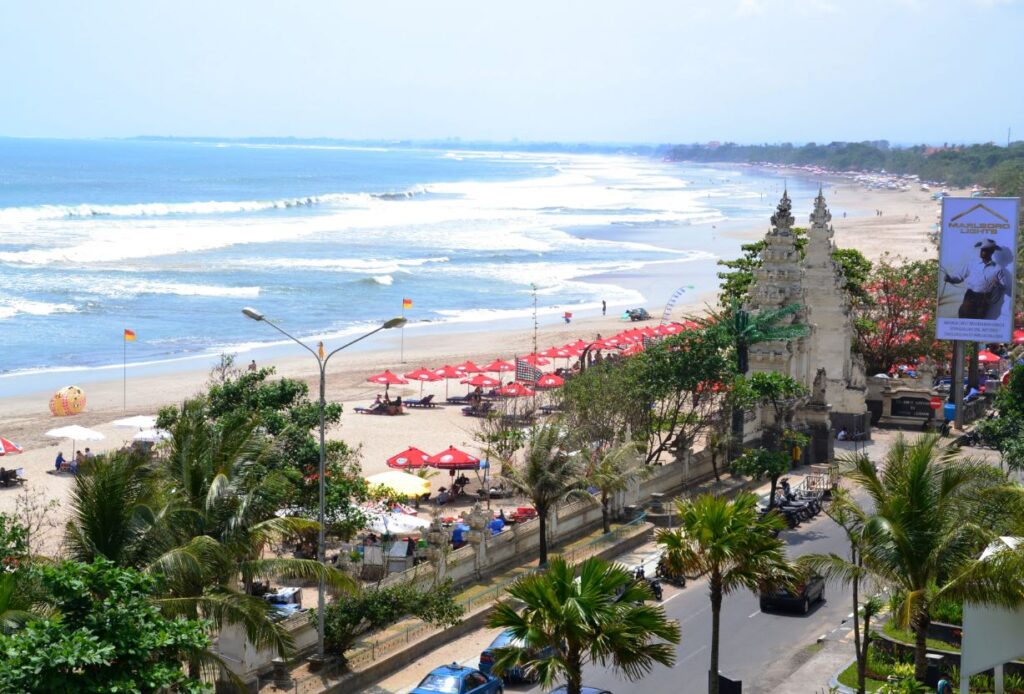 Witnesses noted they could feel the earthquake rock some parts of Indonesia for around "30 seconds".
Map of felt reports received so far following the #earthquake M5.7 in Bali Sea 40 min ago pic.twitter.com/k7KnPhZCds

— EMSC (@LastQuake) June 3, 2020
The 5.7 magnitude earthquake hit 166km (103 miles) north of Labuan Lombok, Indonesia, according to the United States Geological Survey.
It hit at 10:54 pm local time on June 3rd, 2020
#Gempa Mag:6.0, 03-Jun-20 22:54:03 WIB, Lok:7.22 LS,116.96 BT (132 km BaratLaut PULAUSARINGI-NTB), Kedlmn:664 Km, tdk berpotensi tsunami #BMKG pic.twitter.com/zTCaRWiC0e

— BMKG (@infoBMKG) June 3, 2020
Witnesses reported the huge earthquake despite being hundreds of kilometres away from its epicentre.
One witness said they could feel the shake of the earthquake in Ubud, Bali.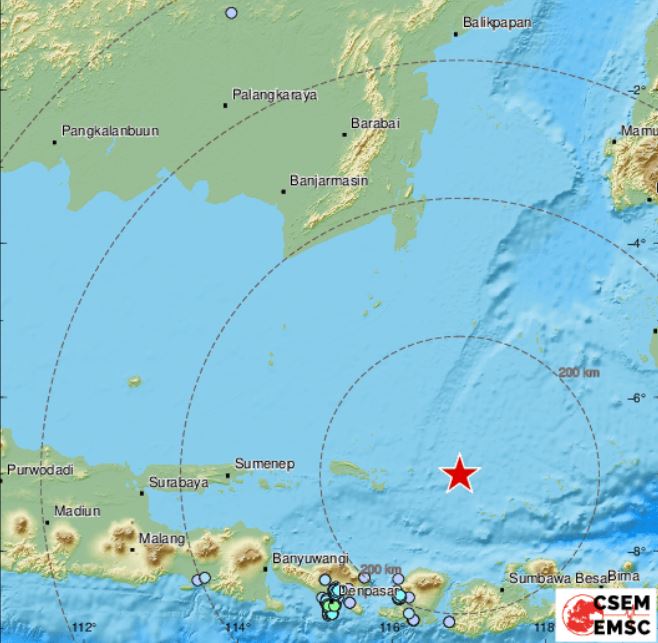 One witness, in Kuta, Bali, added: "Just woke up from the bed shaking".
Around 217km away from the epicentre of the earthquake, one witness added the shaking lasted "30 seconds" in Sekongkang Bawah, in the West Nusa Tenggara province.
Shaking was also felt in Mataram City, Indonesia.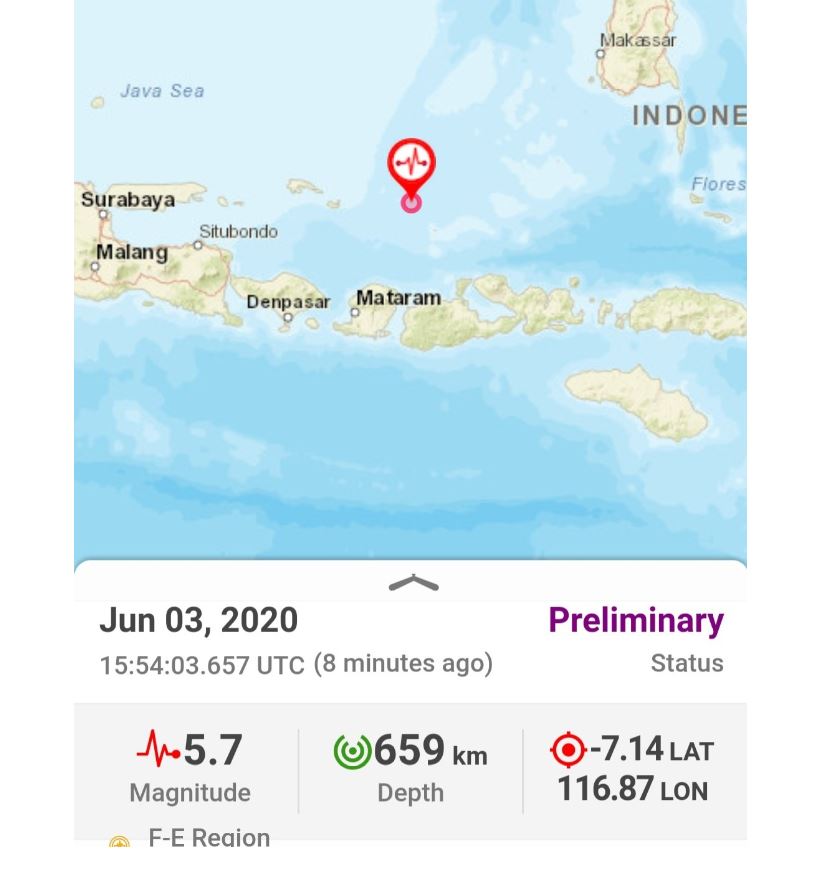 Accroding to BKMG there is no potential for a Tsunami.
Indonesia, which sits on the seismically active Pacific 'Ring of Fire', often suffers deadly earthquakes and tsunamis.
For the latest Bali news, Debate & Gossip join our Facebook Community

Post Sponsored by Bali Flow Tours: Your Safe and Sanitary Tour Guide and Airport Transfer Service