A video of a man showing off his genitalia in front of a high school in Denpasar went viral on social media over the weekend, prompting authorities to investigate. According to reports, such incidents have happened numerous times around the school grounds.
In the video, which appears to have been taken from the upper floor of the school building, a man wearing a white top and brown pants can be seen sitting on his motorbike as he showed off his genitals in public.
A female student from Saraswati 1 High School in Denpasar, where the incident reportedly took place, told Tribun that this isn't the first time exhibitionists showed themselves off near her school.
"This is not the first time. I have seen it plenty of times, my friends have too. Those who do it are different people," the student, identified by her initials ND, said.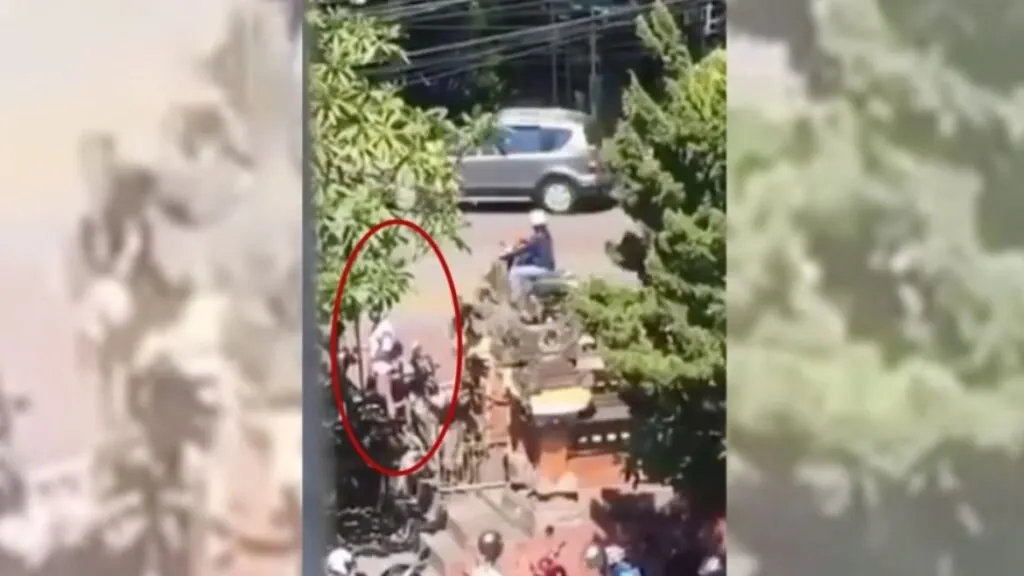 As the video made its rounds on social media over the weekend, inciting outrage from many netizens, the Denpasar Police has confirmed that investigating.
Just last month, a man was caught on camera masturbating in front of a beauty salon in Bali's Buleleng regency. The video also went viral then and prompted an investigation from local authorities, who noted at the time that no reports were officially filed about what had happened.
In these types of cases, where the victims are mostly women, many in the past have been reluctant to confront the perpetrator for fear of making the situation worse for them, and it also appears that victims rarely file police reports.
For the latest Bali news, Debate & Gossip join our Facebook Community

Have a Bali news story you want us to cover? Contact us