The Perth-to-Lombok flight introduced in June last year has contributed to a 40 per cent jump in hotel occupancy rates in the burgeoning south of the island.
But the new push to make Lombok a tourism destination has not dented Australia's love affair with its next-door neighbour, Bali.
Air Asia began the direct flights in June last year as part of an Indonesian government push to create "10 new Balis" and improve tourism on Lombok, which had suffered since the 2018 earthquake.
According to figures for six operating hotels in the island's south, occupancy jumped 18 per cent to 70 per cent in July. It reached 92.7 per cent in July and August before dropping back to the low 80s in October.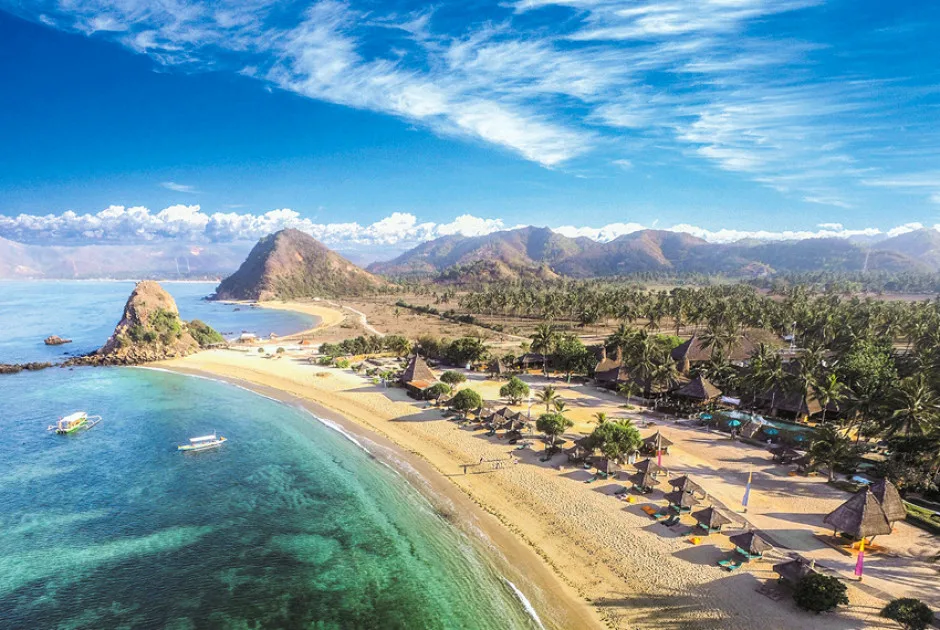 While no foreign visitor figures are publicly available for the second half of 2019, yearly tourism figures for the island hover just above 1 million per year; 5.5 million fewer than Bali.
It's unclear yet how the coronavirus outbreak will impact Indonesian tourism, which is heavily reliant on Chinese visitors.
Indonesia Institute president Ross Taylor said the 10 new Bali campaign was not having any marked impact on the number of tourists visiting Bali from Australia.
"Last year despite a year of just the most horrendous things going on with Bali, what with drunken Aussies and earthquakes and volcanos going off, just a whole bunch of problems, 1.23 million Australians went to Bali last year and officially it's a record," he said.
Mr Taylor expected tourism numbers in Lombok to grow, but it didn't have the critical mass of tourism infrastructure that Bali had to capture much of the Australian cohort looking to Indonesia for holidays.
"It doesn't yet have the attractions they can offer to foodies and the millennials going up now, who go to Bali for yoga retreats, it is really big business there now."
There are plenty of investors turning their attention to Lombok to change that.
"Land prices in Lombok are one fifth to one 20th of what you have in Bali, from an investment point of view Lombok is a lot more attractive."
Lombok may become a huge tourism epicenter but there will only ever be one Bali.
For the latest Bali news, Debate & Gossip join our Facebook Community

Post Sponsored by Bali Flow Tours: Travelers #1 choice for private tours and airport transfers in Bali
Source: WA Today