A Cafe owner has been arrested after he admitted to killing a customer with a sickle after he threatened a waitress at the cafe with a knife.
The fight occurred between 3 men in a Sanur cafe on Sunday Oct 11th at around 12:30am.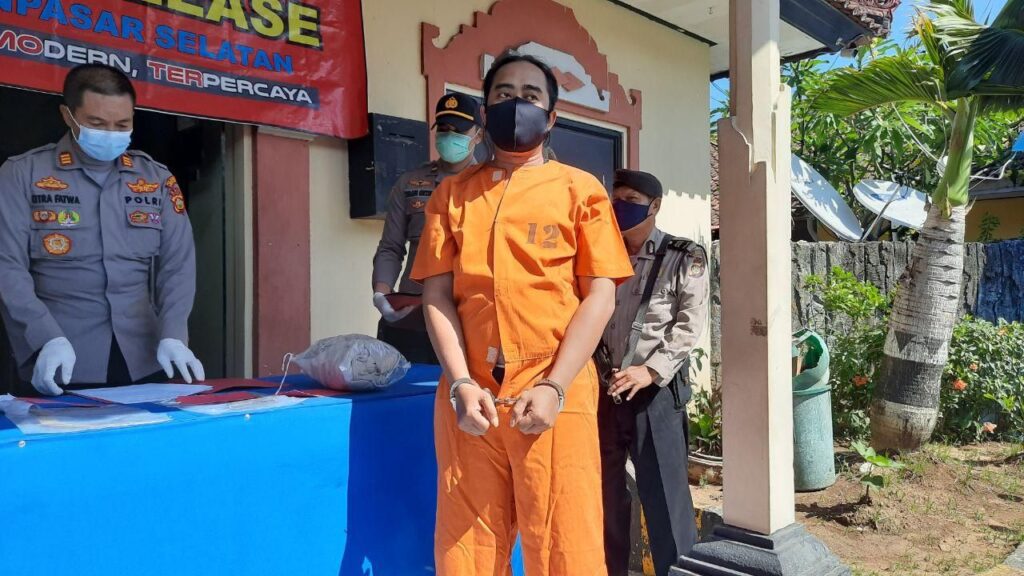 The incident involved a customer, staff member and the cafe's owner at Jelita Cafe West Complex, Jalan Danau Tempe South Denpasar.
According to information from the police, the incident occurred after a 51-year-old male customer, I Gusti Made Suarjana (a.k.a Gung Monjong) was having an argument with one of the waitresses working at the cafe.
Suarjana pointed a knife towards the waitress and she screamed for help.
"The waitress was afraid and called for staff members to help her" said the Officer on Sunday Oct 11th 2020.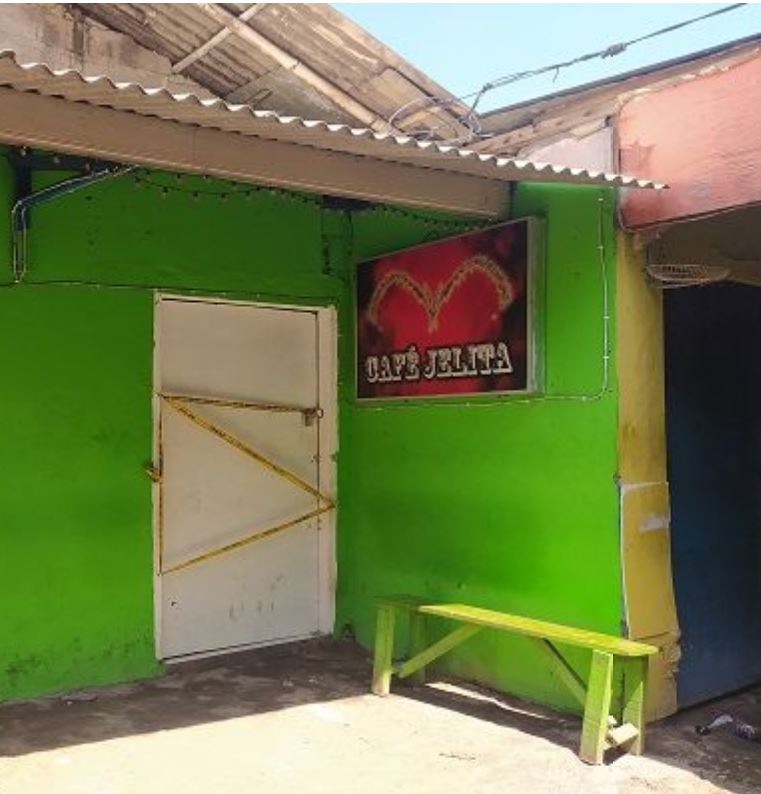 Another staff member working at the cafe, Pratama Putra ran over to help but was then stabbed in the stomach by Suarjana reported the officer.
Hearing the commotion, 34-year-old cafe owner, Imam Arifin rushed to help his staff and swung a sickle to Suarjana's head.
Both Putra and Suarjana were rushed to hospital.
The perpetrator I Gusti Made Suarjana died from his injuries.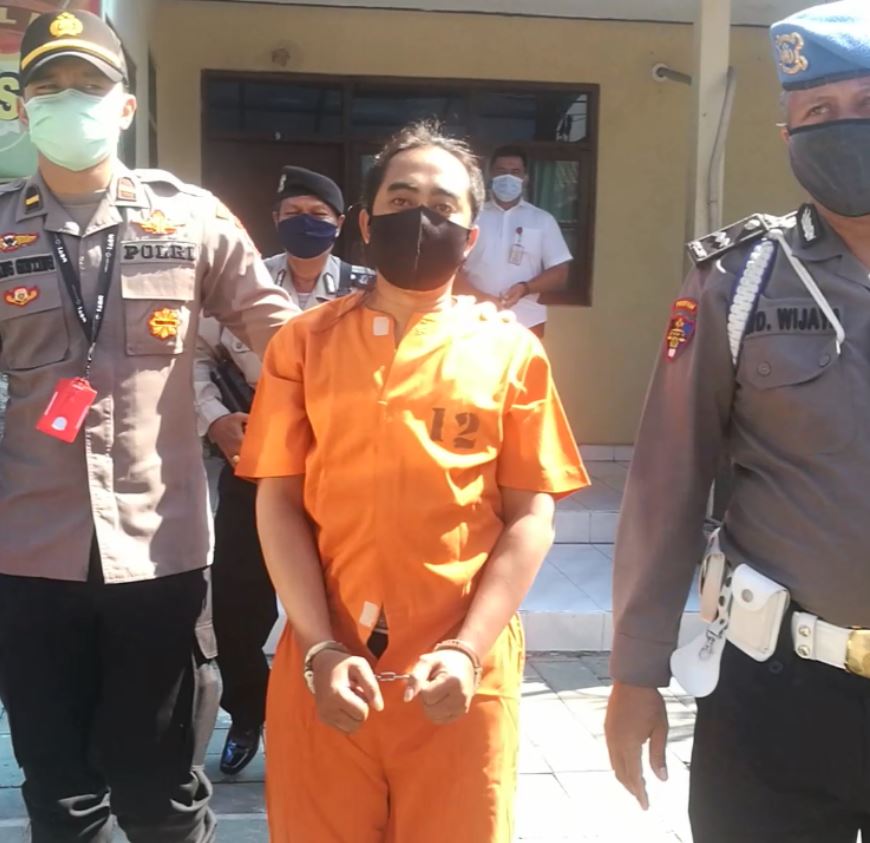 "I was forced to cut because of emotion," said suspect Imam Arifin to the media crew at the South Denpasar Police Headquarters yesterday.
"Apart from my subordinates, I consider Pratama Putra as my own brother. I'm emotional, "he explained.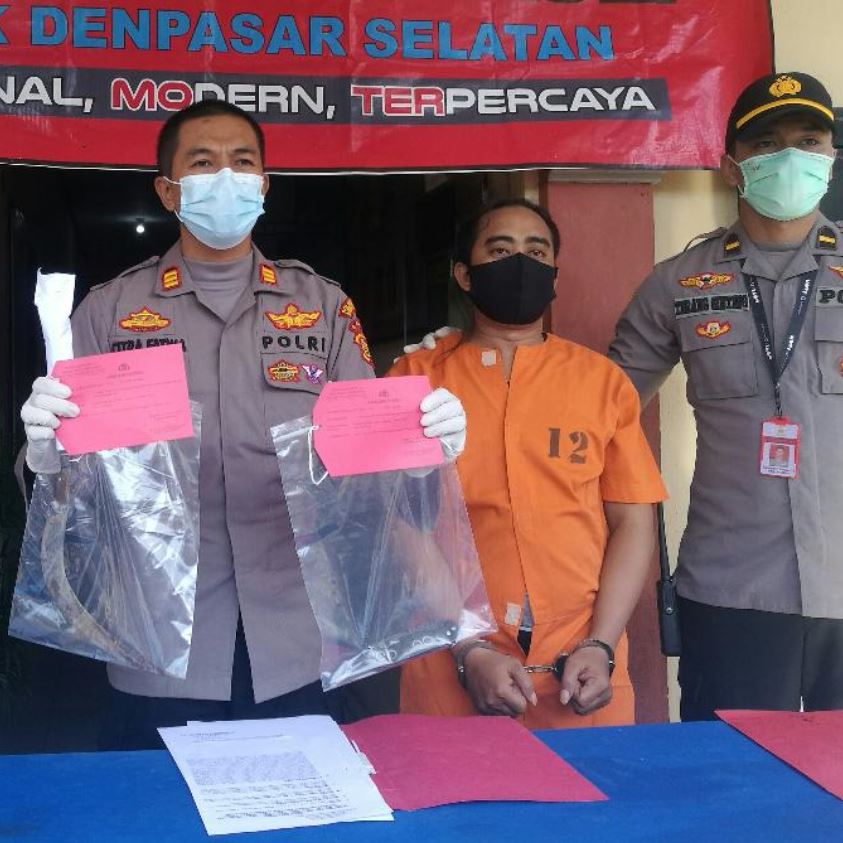 Imam Arifin could face up to 15 years in prison.
Read Today's Breaking News Headlines In Bali
For the latest Bali News & Debate Join our Facebook Community