The act of a group of foreign nationals refusing to comply with government protocols upset Officer Satpol PP of Badung Regency during a safety enforcement operation.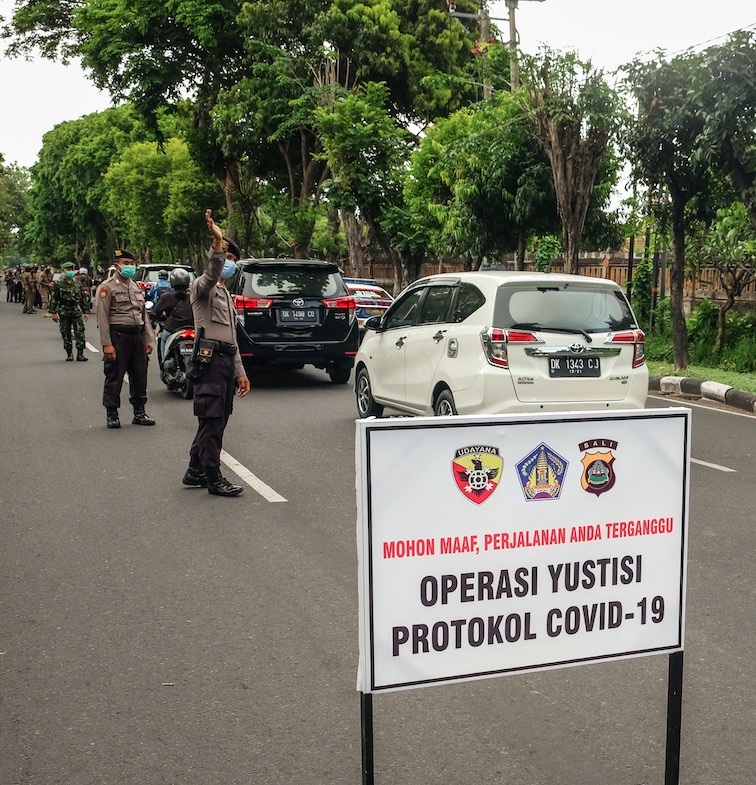 (Image: ©The Bali Sun – I Wayan Yaika)
"What do you know about pandemics?!" mocked one foreigner when confronted by the officer. Like many others, the group had been defying the protocol of wearing masks in public places.
According to Badung Police, 150 individuals were penalized for failure to comply during the operation from Sept 7/20 to Jan 6/21.
The head of Badung Public Civil Service, I Gusti Agung Ketut Suryanegara said that the majority were foreign nationals.
"Around 80%, 120 of the 150 people who were caught during our operation were foreigners" Suryanegara said yesterday (7/1).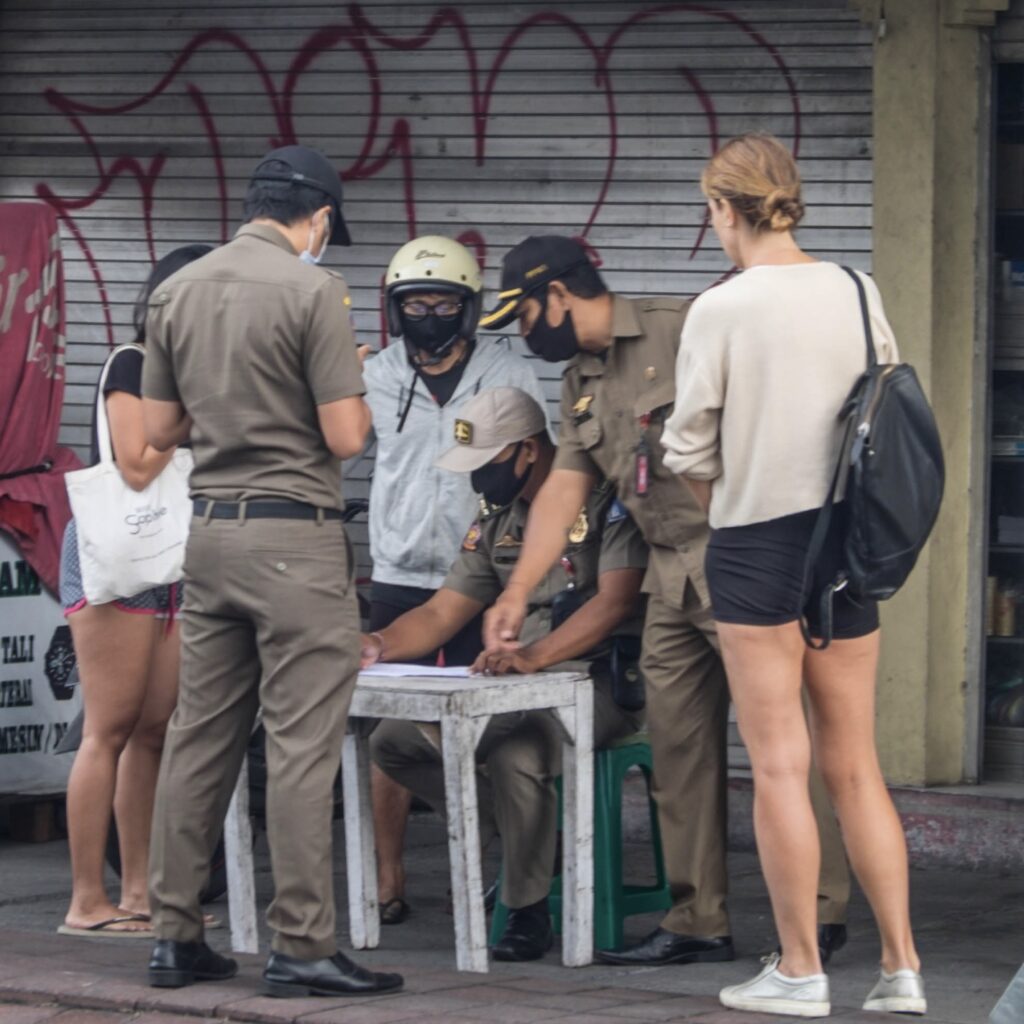 (Image: ©The Bali Sun – I Wayan Yaika)
Most of the incidents occurred in North Kuta areas like Canggu, Tibubeneng and Pererenan.
Suryaegara also said that most of the expats were young people from the Eastern Europe. They were spotted without masks while in public spaces or riding motorcycles.
"Most of them didn't even wear helmets while riding motorbikes on the road. They were defiant, and when we punished them to do push ups, they laughed. It seems they underestimate our health protocols because they can afford to pay the fines" Suryanegara said.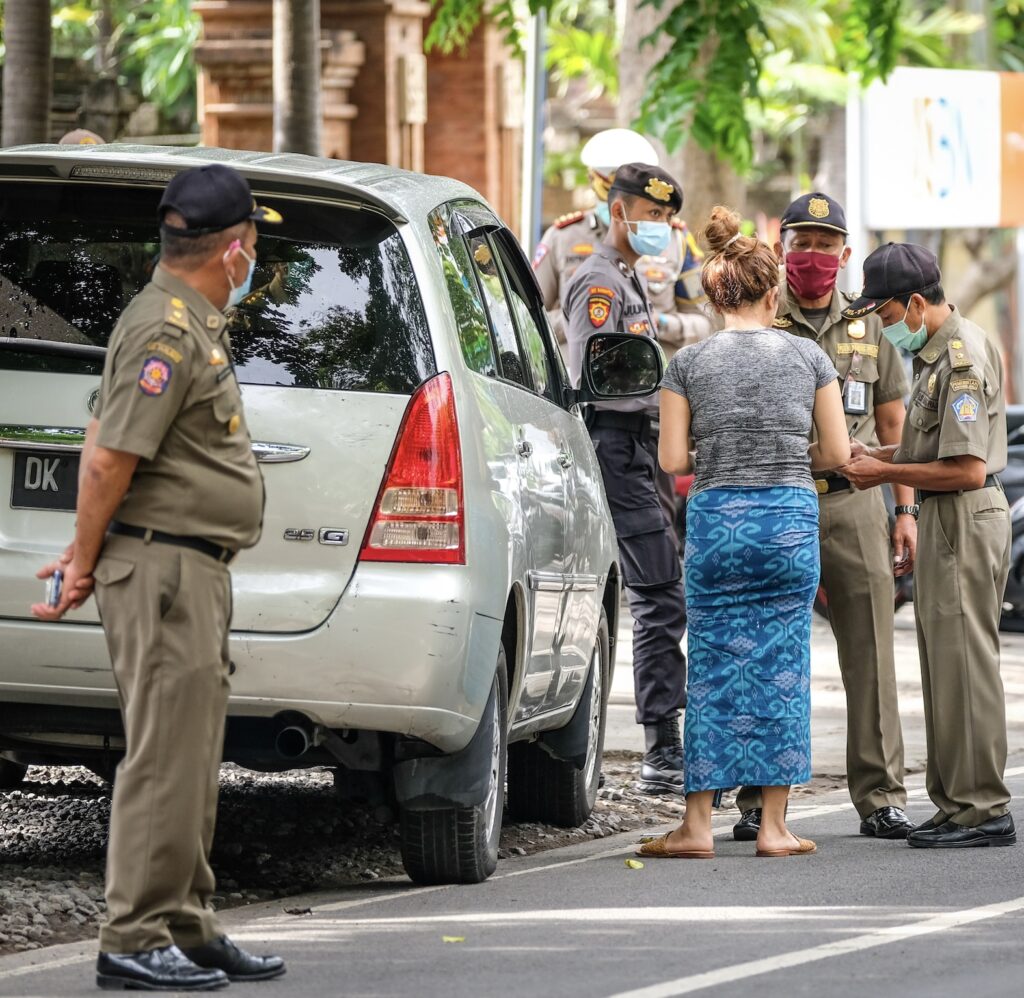 (Image: ©The Bali Sun – I Wayan Yaika)
As for the foreigners, they are unable to return to their country due to the lockdown.
"They can't go home because there are no flights," Suryanegara concluded.
He received several complaints from locals businesses in Badung, including cafes and restaurants, who became frustrated after asking them to follow prevention protocols in order to be served.
In response to the complaints, Suryanegara has communicated the issue to the Immigration Office and Embassies of origin to warn their citizens to comply with protocols.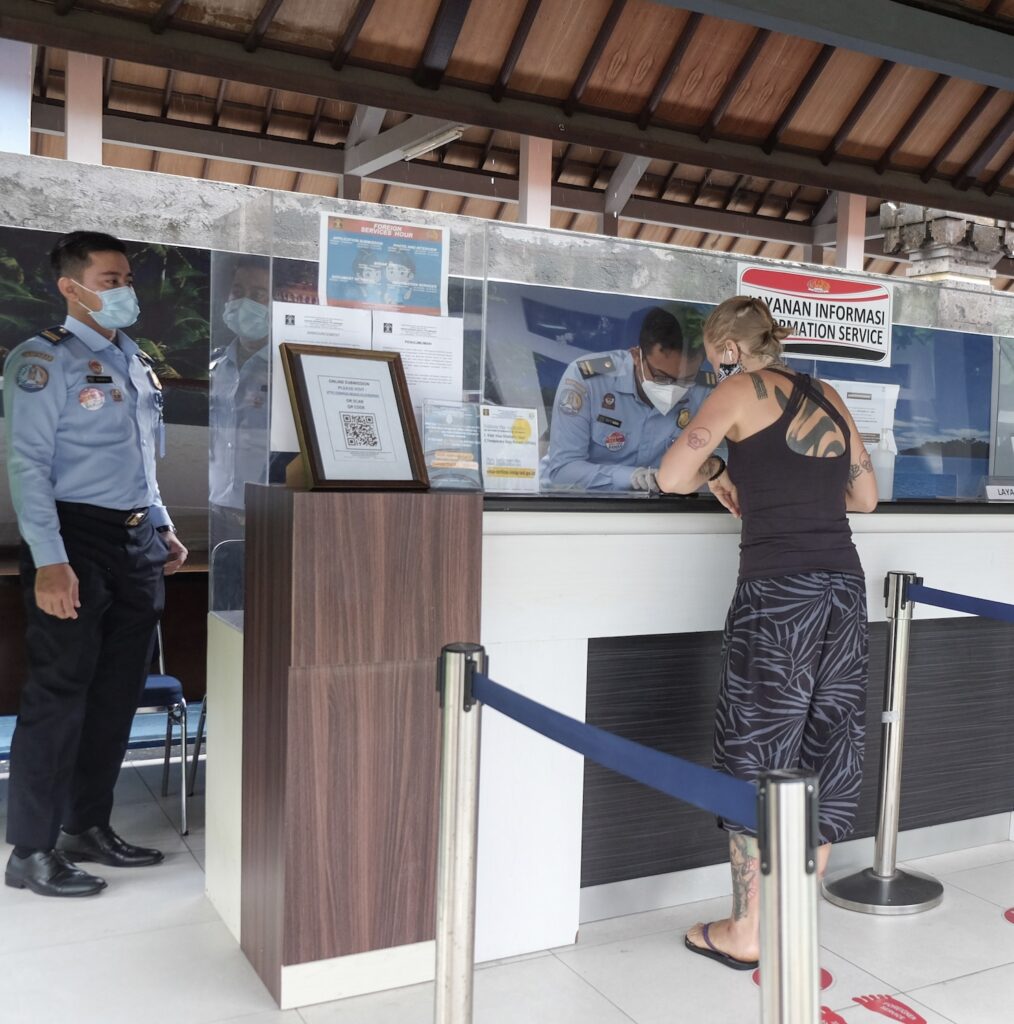 (Image: ©The Bali Sun – I Wayan Yaika)
Read Today's Breaking News Headlines In Bali
For the latest Bali News & Debate Join our Facebook Community