Bali Governor Wayan Koster said earlier today that he has delayed the permit to grant entry for hundreds aboard a Norwegian-flagged cruise ship, the Viking Sun, which is reportedly scheduled to dock at Benoa harbor this coming Sunday. The Viking Sun and its passengers were rejected entry by the East Java provincial government due to COVID-19 concerns just yesterday.
"I have decided to delay the [permit] to give us an opportunity to smartly mitigate this situation so that it won't negatively impact all of Bali," Koster said, as quoted by Detik.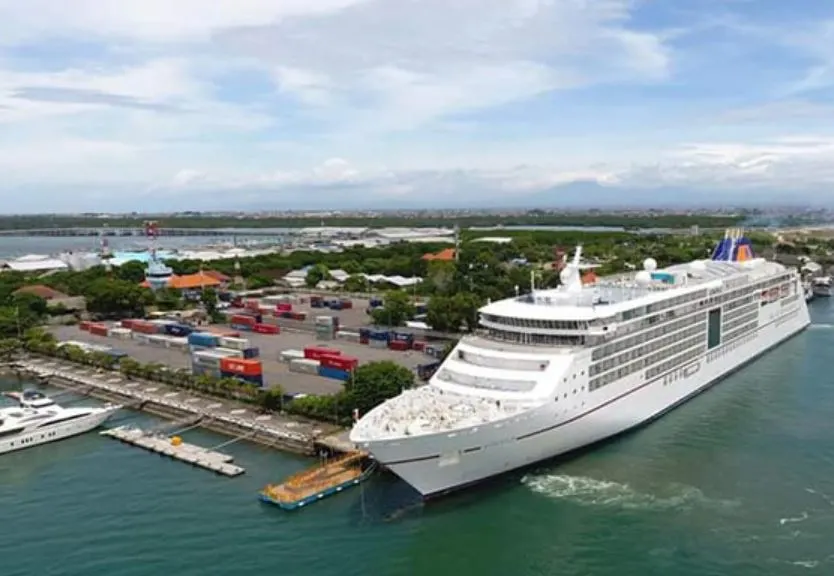 Bali being a tourist destination makes it prone to matters concerning public health, Koster noted.
"Therefore we need to be very careful and thorough, we will not pursue small fortunes that will later have a big impact that could really disturb our tourism and economy," he added.
Around 800 tourists from the United States and Australia aboard the Viking Sun cruise ship were denied disembarkation in the East Java capital of Surabaya and the Central Java capital of Semarang this week. It was briefly allowed to dock at Tanjung Emas Port in Semarang yesterday for logistical purposes, according to a report from Kompas.
Authorities said the cruise ship's recent travel history to Australia is a concern, noting that the neighboring country has confirmed cases of the novel coronavirus.
As of this morning, Australia has confirmed 59 cases of COVID-19, which includes two deaths.
"The ship made stops in Australia. We don't know what happened while they were there," Semarang Mayor Hendrar Prihadi told Tirto.
Indonesia on Monday confirmed its first two cases of domestic COVID-19 infections, after weeks of claiming it was free of infections as countries across the globe scramble with increasing cases of the novel coronavirus. Following the official confirmation, the Bali provincial government has designated three hospitals to handle possible cases of the epidemic on the island.
For the latest Bali news, Debate & Gossip join our Facebook Community

Post Sponsored by Bali Flow Tours: Travelers #1 choice for private tours and airport transfers in Bali