The Search and Rescue Agency in Bali launched a search for a British man earlier today, who went missing and is suspected to have jumped off a cliff in Pecatu, South Kuta yesterday afternoon.
The police said they received information about the foreign national, who has not been identified, earlier this morning.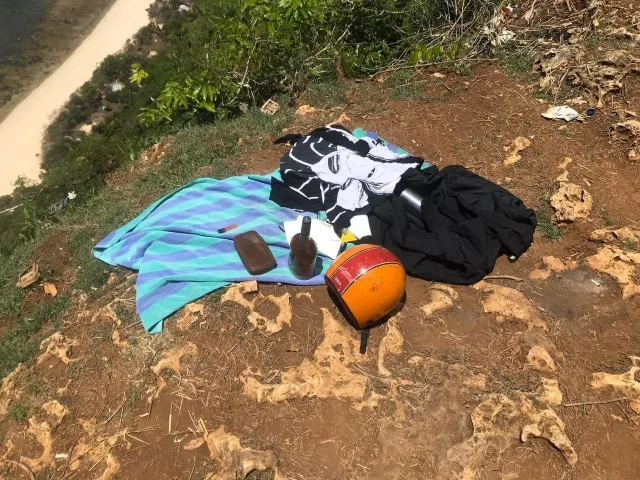 Local residents filed a police report after noticing that a motorbike was parked in the area since the previous night. After inspecting the location, police found items believed to have belonged to the victim at the edge of a cliff, which included a towel, a bottle of liquor and also a black bag.
A spokesperson from Basarnas Bali explained that police traced the motorcycle back to a villa, believed to have been where the victim had been staying. Authorities said the motorbike was rented by a British national, identified by his initials RR.
"We are still making sure whether the victim had fallen or committed suicide, or that he might have simply gone somewhere else,"
Yusak Agustinus, chief of the Kuta Police, told Detik.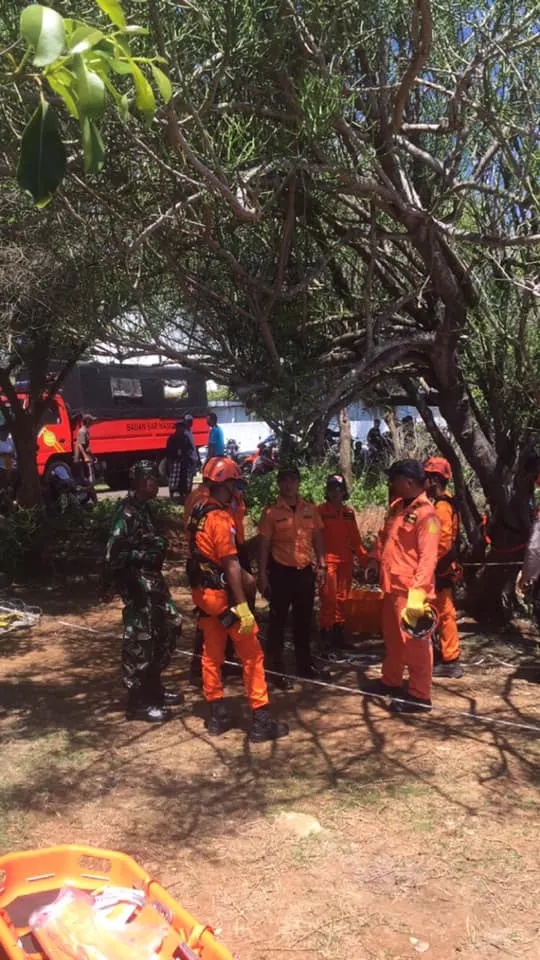 Alleged Note and Drivers License Left at Scene Leaked on Facebook
Users on Facebook were quick to identify the man and start sharing all the man's personal drivers license details in viral facebook posts. This unfortunately was done before the family could even be notified the man was missing.
An alleged note left at the scene has been leaked on social media shows the man may have taken his own life.
The alleged suicide note appeared to be addressed to a woman:
"I'm the man you fell in love with, but past things I never did made you feel I was a stranger. I'll always love you. None of this was your fault. I love You." and was signed "your old man"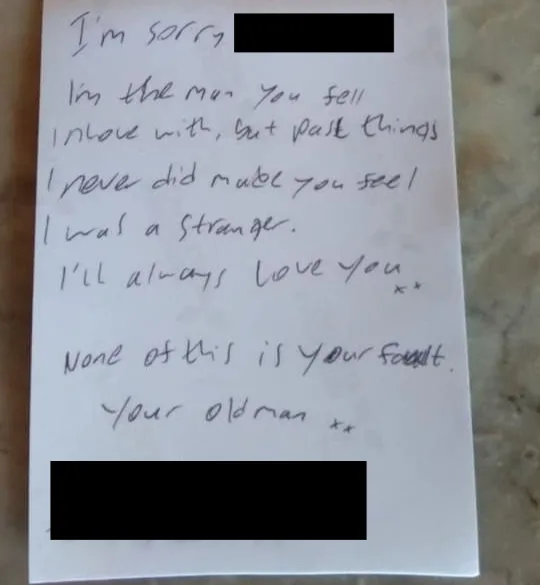 The investigation by police is ongoing and rescue teams are still searching for the missing man.
For the latest Bali news, Debate & Gossip join our Facebook Community

Have a Bali news story you want us to cover? Contact us