Bali's Tabanan regency reportedly recorded 4,804 pig deaths since an unknown swine disease swept the island early this year, with officials expecting the number to continue to rise as they scramble to contain the unidentified virus.
"Not every district has been affected, we have more recorded in the districts of Tabanan and Kediri. Until now, the highlands are not as affected or seem to be safer at least … It's the lowlands where we see the most contagion," head of the Agricultural Agency in Tabanan, I Nyoman Budana said, as quoted by Tribun.
The agency is reportedly amid a budget disbursement process to procure disinfectants that will be used for affected areas for the next three months.
Authorities are also dealing with cases of irresponsible dumping of pig carcasses, with Tabanan police reportedly looking into several possible suspects and working with the regency's Environmental Agency to determine whether or not they can be charged with existing environmental regulations.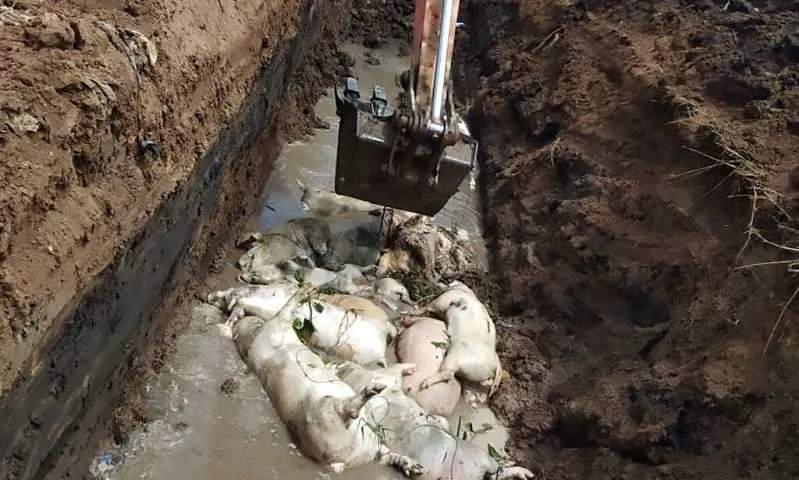 Elsewhere in Bali, local officials have been stepping up their response as well. This includes Badung, which have reportedly prepared several areas for a mass burial of the pigs, should more swine deaths occur in their regency.
"However, when it comes to merely one or two swine deaths, the public is expected to do the burial independently to cut off the virus spread. We have asked the public not to dispose of the carcasses irresponsibly," I Gede Putra Suteja, an official from Badung regency, told Tribun.
Reports of mass swine deaths have plagued Bali since the beginning of the year, but authorities have yet to confirm what's causing the mystery disease. On March 12, Bali Post reported that there have been 3,045 swine deaths across the island in the past two months alone.
Officials previously said that symptoms exhibited by some of the pigs prior to their demise were indicative of African Swine Fever (ASF). One official jumped the gun in confirming that the mass pig deaths in Bali were caused by ASF in early February, only to retract that confirmation a couple of days later.
For the latest Bali news, Debate & Gossip join our Facebook Community

Post Sponsored by Bali Flow Tours: Travelers #1 choice for private tours and airport transfers in Bali