A 6.4-magnitude earthquake jolted Bali resort island early Thursday, but there was no potential for tsunami, the meteorology and geophysics agency said.
The quake was at a depth of 10km, EMSC said, adding that there was no direct damage and no tsunami was expected.
Indonesia, which sits on the seismically active Pacific'Ring of Fire', often suffers deadly earthquakes and tsunamis.
#Gempa Mag:6.6, 19-Mar-20 00:45:37 WIB, Lok:11.25 LS,115.09 BT (273 km BaratDaya KUTASELATAN-BALI), Kedlmn:10 Km, tdk berpotensi tsunami #BMKG pic.twitter.com/UAnoyxTE3c

— BMKG (@infoBMKG) March 18, 2020
It struck at 1:45 am (1745 GMT) with an epicenter 255 kilometres south of the town of Nusa Dua, the US Geological service said.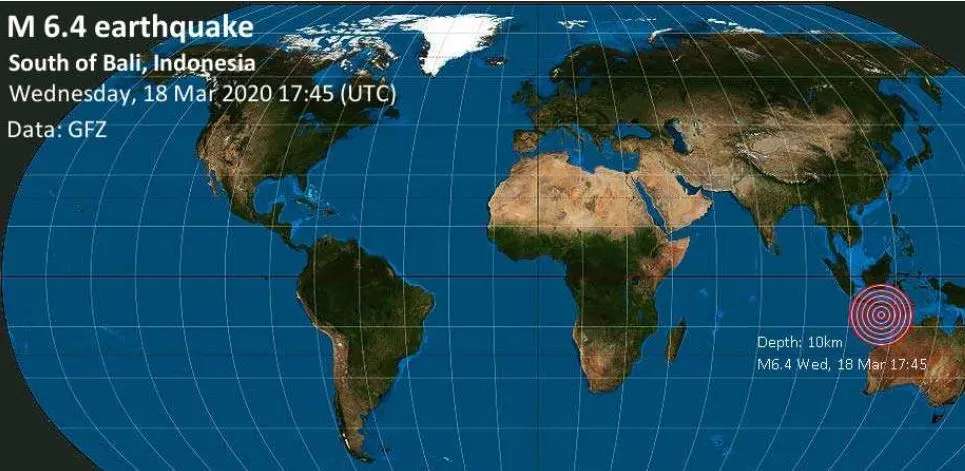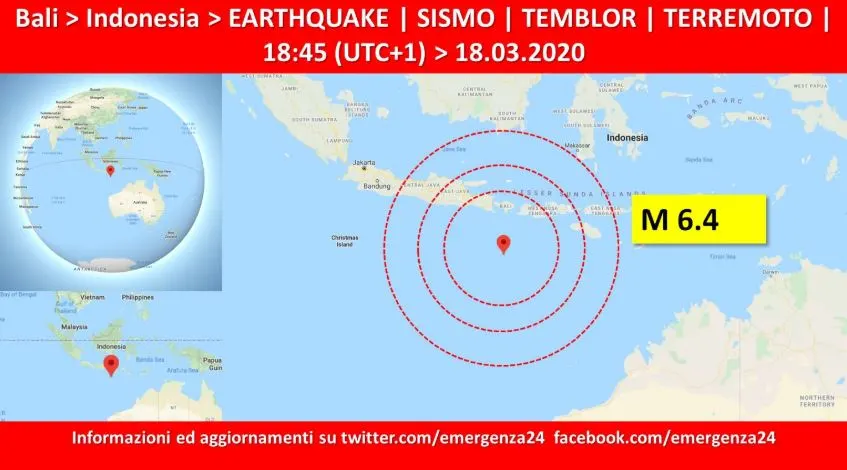 For the latest Bali news, Debate & Gossip join our Facebook Community

Post Sponsored by Bali Flow Tours: Travelers #1 choice for private tours and airport transfers in Bali