Bali is the only place on EARTH where you can stay in clean, cool, trendy hostels for under $10 a night!
We've gathered all the TOP-rated hostels on the island under $10 that you'd actually want to stay in, and did we mention, they ALL have breakfast and taxes included!
Of course, like any seasoned budget traveler knows, it IS possible to get a hostel even cheaper than $10 a night, but honestly WHY would you risk it when these ones are so amazing? Don't worry about dirty sheets and non-existent wifi, all of the following Bali hostels have been vetted for you so you know exactly where to stay for less.
Top 10 Hostels in Bali under $10 a Night
Where did we find these prices? All hostel deals were found using Booking.com, October 2020 as travel dates, breakfast included, and taxes included.
Soni Backpacker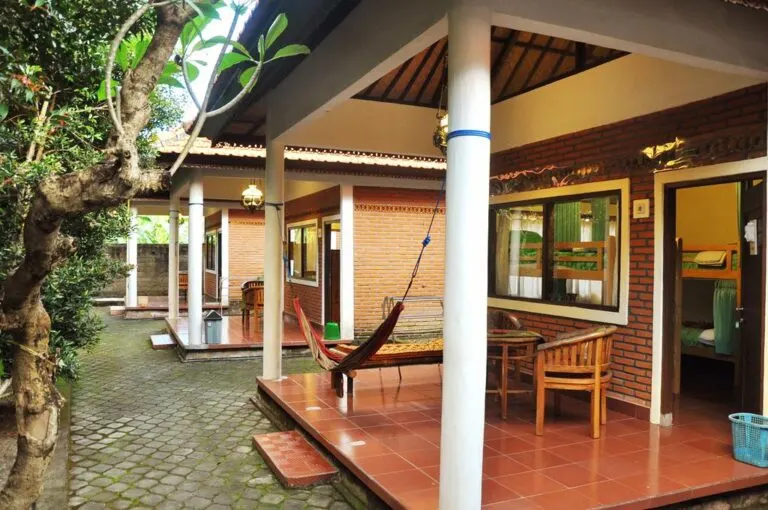 9.1 out of 10
$10 AUD / $7 USD
The Soni Backpacker hostel in Ubud really has it all. Cute terraces with hammocks, an unreal central location, great wif-fi, and the owner Wayan making you fresh banana pancakes in the morning.
d'Gobers Hostel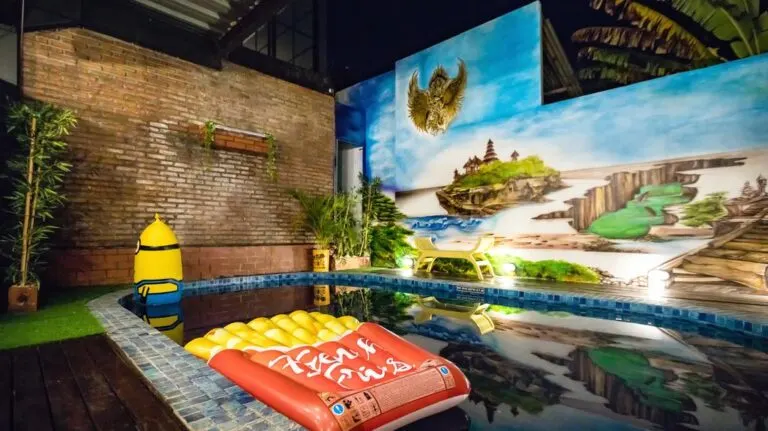 9.1 out of 10
$8 AUD / $5 USD
People looking for a party vibe will love d'Gobers weekly pool parties with cocktails, rooftop lounge area, and on-site bar with cheap drinks! The bunks are capsule style with your own light, shelf and charging plugs, so you'll feel comfortable and connected during your stay.
Beach Hut Hostel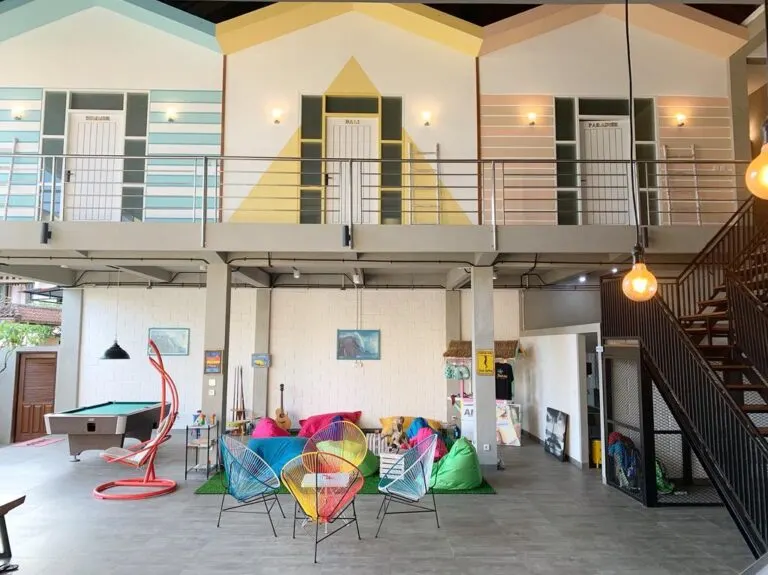 9.4 out of 10
$10 AUD / $7 USD
The Beach Hut Hostel is only 300m from the ocean and super popular Kuta Mall. It's also very near the airport, making this an easy place to get to right off the plane. A nice bonus for the price is the property even has a pool! This is the place for water lovers and beach bums on a budget.
Check out Beach Hut's dorm rooms
Dharma Yoga Hostel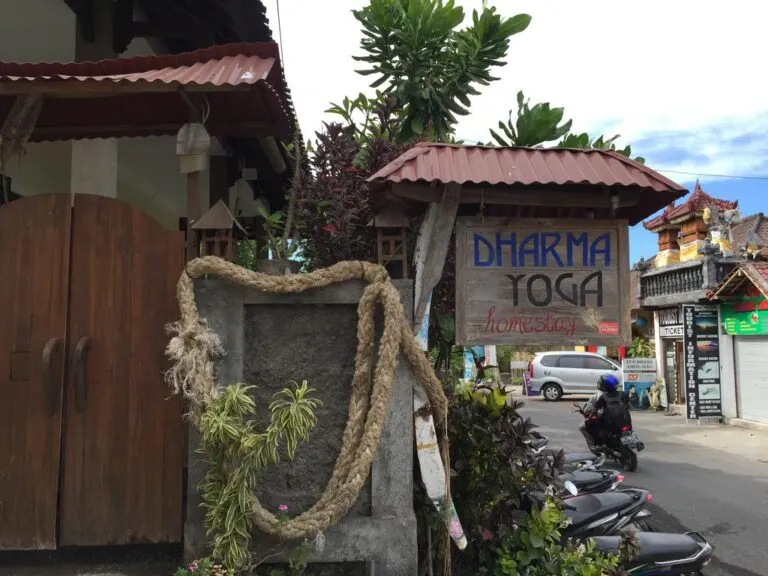 9 out of 10
$10 AUD / $7 USD
Minutes away from incredible dive and snorkeling sites, the Dharma Yoga hostel in Amed is perfect for explorers. Plus the hostel is pretty comfy too. Huge lockers, concrete-framed beds (less noise!) and breakfast served on an ocean-view rooftop.
WW Backpackers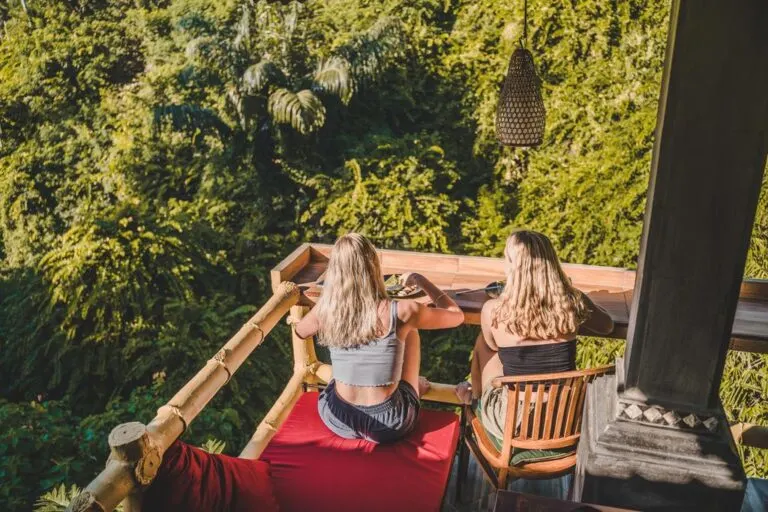 9.4 out of 10
$10 AUD / $7 USD
Your Insta feed needs this jungle breakfast shot in it! The WW Backpackers hostel in Ubud is rated crazy high, likely to do with the fact they have super clean rooms, nature-loving atmosphere, and staff that make you feel like family. This hostel is a repeat favorite for even the most seasoned Bali traveler.
Check out WW Backpacks's dorm rooms
Volcano Hostel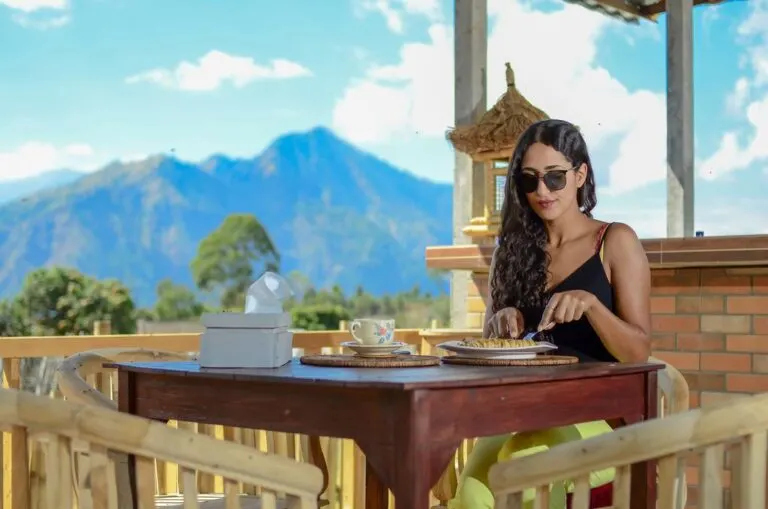 9.5 out of 10
$10 AUD / $7 USD
Located in the small town of Kubupenlokan, 3.7 km from Mount Batur, the Volcano hostel is a great budget stay off the beaten path! If you are looking to climb Batur, staying here is your best bet.
Check out WW Volcano's dorm rooms
Jero di Bisma Hostel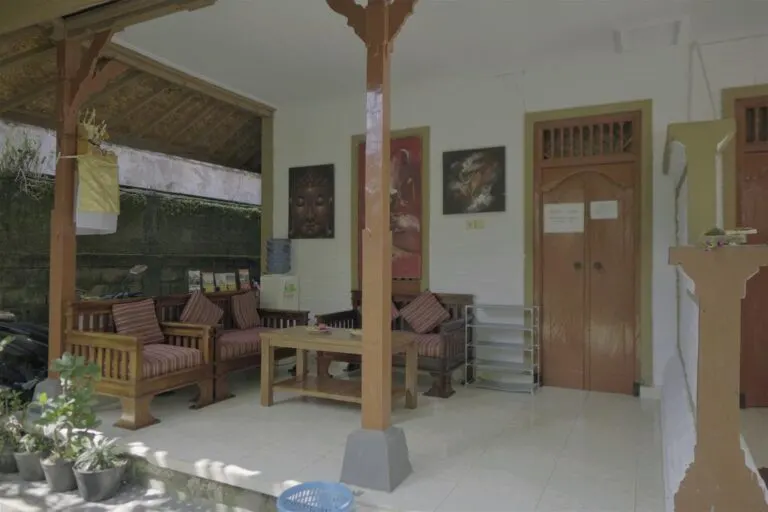 9.3 out of 10
$9 AUD / $6 USD
This tiny quaint hostel is tucked away near the main hustle and bustle of downtown Ubud, so it's super easy to get around. Past guests rave about the super-friendly owner and her kids, the great breakfast she makes, and her awesome cleanliness standards.
Check out Jero di Bisma's dorm rooms
Cozy Bobo Hostel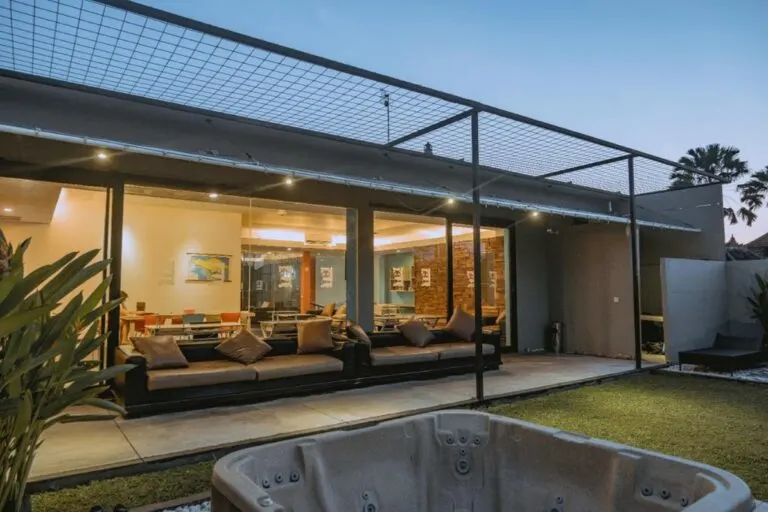 8.5 out of 10
$9 AUD / $6 USD
Seminyak is known for it's high accomodation prices, which is why budget travelers love Cozy BoBo. It has a big social area with sofas, TV, fooseball and a jacuzzi and it's only a 5 minute walk to shops and restaurants, 15 mins to the beach.
Check out Cozy BoBo's dorm rooms
NamaStay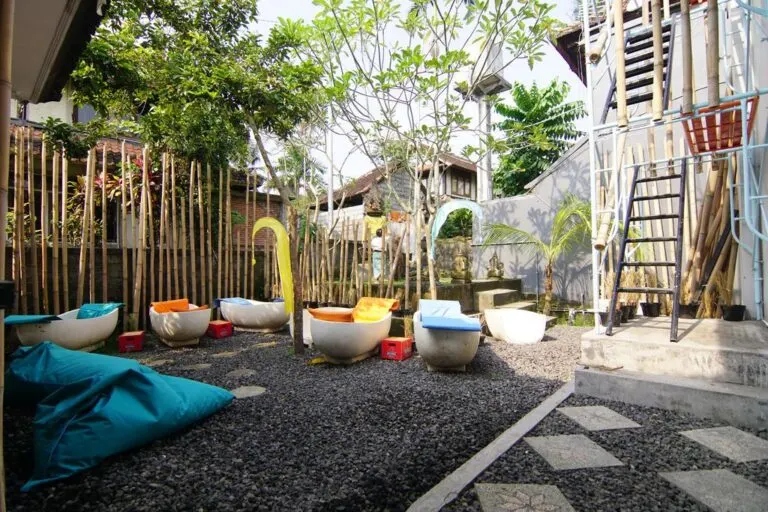 9 out of 10
$9 AUD / $6 USD
The Namastay is a great pick just out of central Ubud enough for some peace and quiet. There is coffee and water, Netflix on the TV, and trendy decor all around. Tip: Order the Indonesian breakfast if you want to be full all morning.
Check out Namastay's dorm rooms
M Boutique Hostel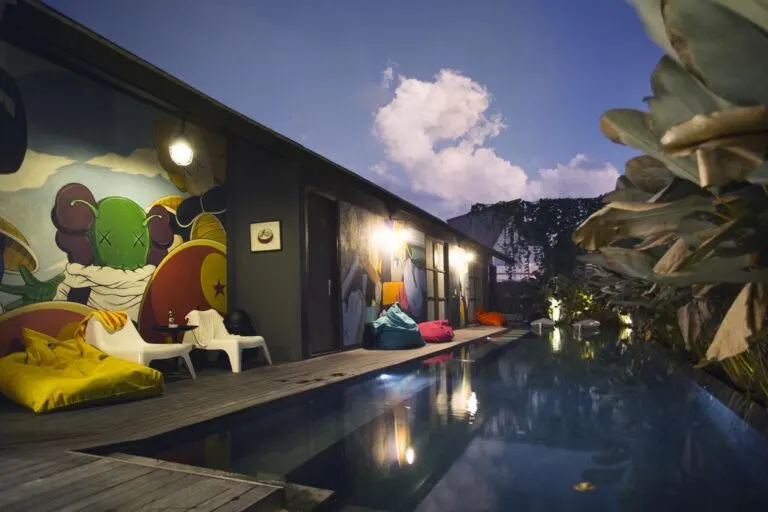 8.5 out of 10
$10 AUD / $7 USD
Any hostel under $10 a night with a pool is a major WIN! This hostel also has capsule style pods with a hanger, 2 pillows and warm blanket, plus a full equipped kitchen if you like to cook.
Check out M Boutique's dorm rooms
For the latest Bali news, Debate & Gossip join our Facebook Community

Post Sponsored by Bali Flow Tours: Your Safe and Sanitary Tour Guide and airport transfer service when Bali reopens.