The man responsible for brutally murdering his employer in Denpasar has been captured by police.
55-year-old Senawati Candra was a widow raising four children when she was killed in her home allegedly by Sakim Fadillah, who was an employee who worked for her.
The middle-aged woman was found dead on Wednesday afternoon covered in blood in her house located on Jalan Ahmad Yani, West Denpasar.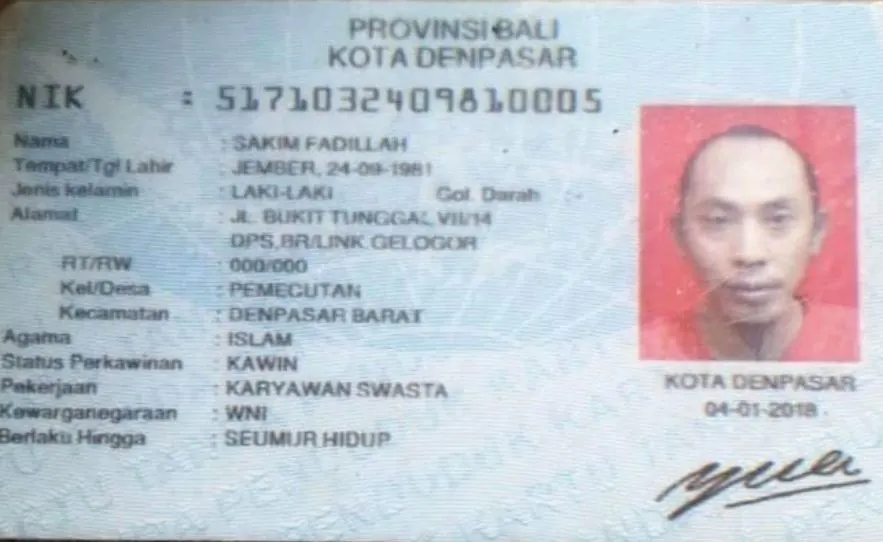 It only took Denpasar police a few hours to close in on the suspect and make an arrest in the case.
The resident of Jember, East Java turned out to be the victim's own employee.
"The perpetrator has been secured and is still being questioned," explained a police source to The Bali Sun.
According to Denpasar police, the perpetrator was initially questioned as a witness at the crime scene. He was escorted from the crime scene to the police station to be questioned as a witness along with two of the victim's children.
It's not clear whether the children identified the suspect or if he confessed but he has been charged with the murder. His motive for killing Senawati Candra is still unknown
The victim was discovered dead and covered in blood by her own children.
Head of the Banjar Environment, Hita Bhuana, Made Dana, said the victim was a closed person and rarely spoke with residents.
"She was closed, she rarely talks with residents. I've lived here for decades. She was widow and had 4 children," said Made Dana.
For the latest Bali news, Debate & Gossip join our Facebook Community