The Sanur Port has been overwhelmed with domestic tourists this weekend and had to launch more boats to Nusa Penida to keep up with demand.
Hundreds of people were seen in line at the Sanur Port ticket counter on the morning of Saturday Oct 31st 2020.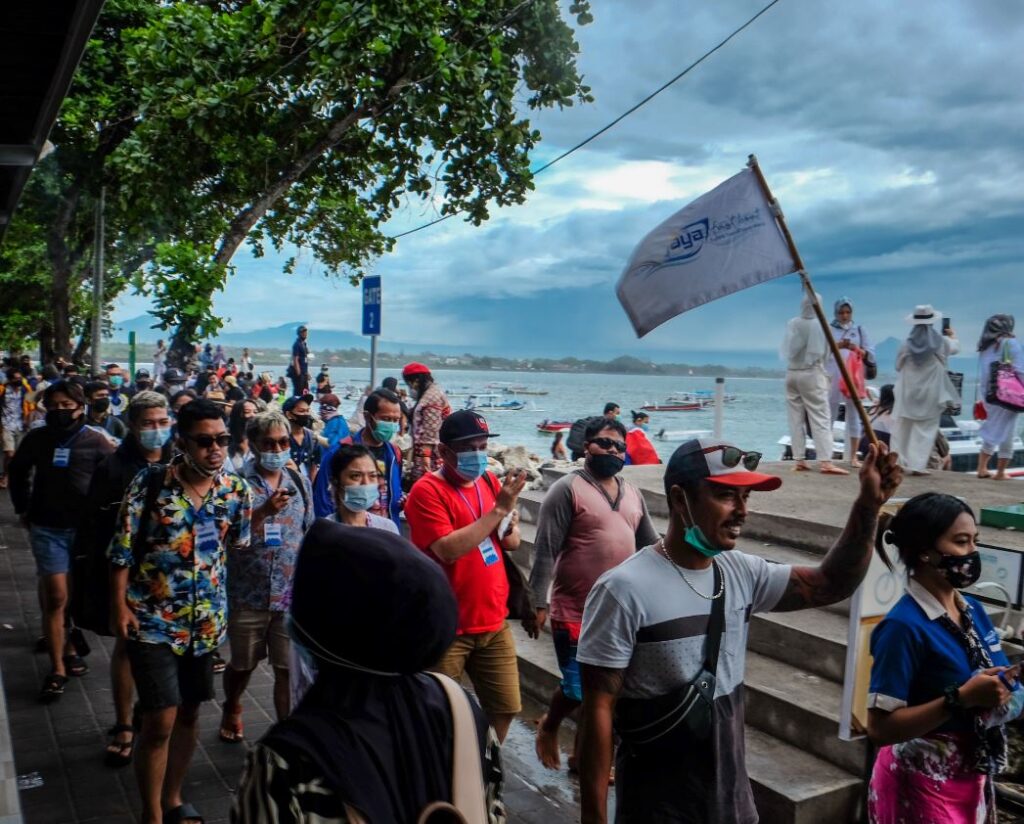 (Image: ©The Bali Sun – I Wayan Yatika)
Domestic tourists flocked to buy tickets for fast boat service to Nusa Penida on Saturday morning to enjoy the national holiday this weekend.
Tourists reportedly were excited to spend time with family and friends in Nusa Penida over the weekend and escape stress and pressure of the pandemic.
One tourist from Malang told The Bali Sun that he needed this time for his family. "There has been much stress on my family, we are thankful for this time together"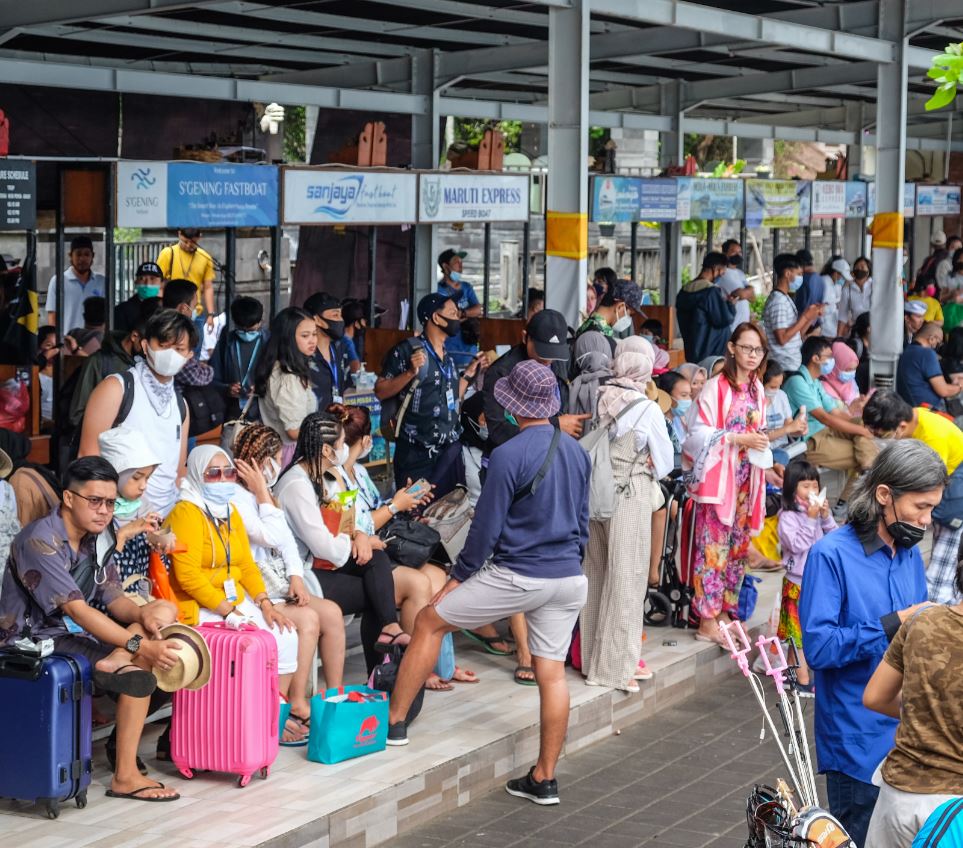 (Image: ©The Bali Sun – I Wayan Yatika)
The Head of Sanur Port, I Gusti Agus P. Sudharma said that the number of tourists that are going to Nusa Lembongan or Nusa Penida has increased this weekend.
"This might be a record since the Pandemic began, the number of domestic tourists has been increased 50 to 60 percent" Sudharma told Tribune.
There were also people traveling to Nusa Penida to celebrate the fifth full moon ceremony in Dalem Ped Temple.
Authorities reportedly said that half of the people waiting in line for fast boats were headed to the full moon ceremony.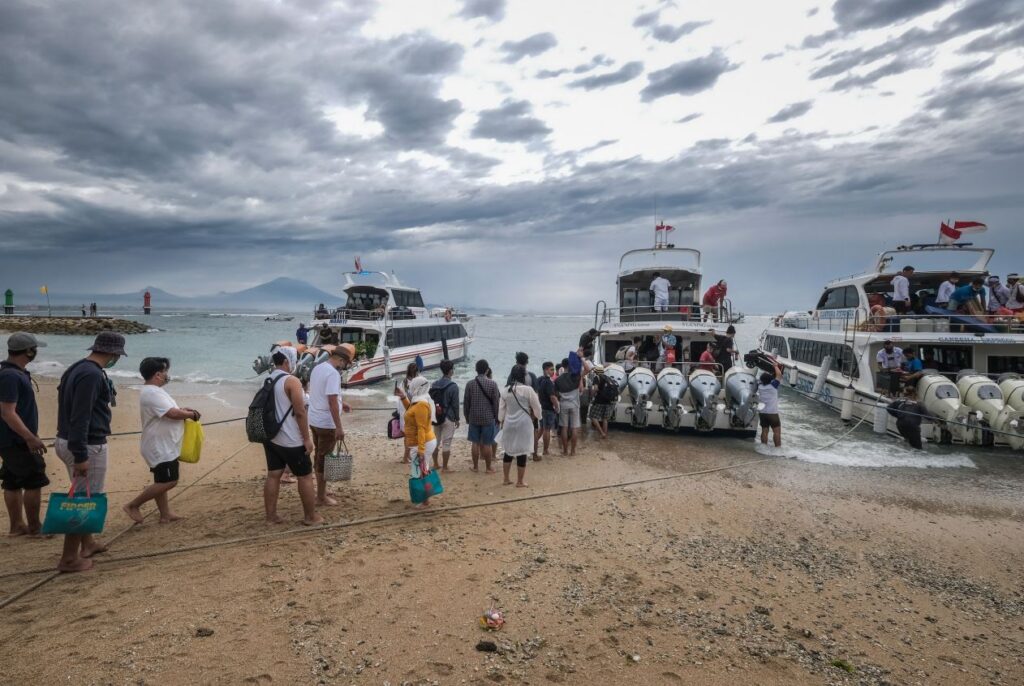 (Image: ©The Bali Sun – I Wayan Yatika)
The port has been operating an additional 4 to 5 boats each day during the holiday weekend.
Sudharma was very grateful that the port is busier than normal and he hopes that it will stay busy when holiday season is over.
Sudharma said that the company regularly disinfects the ticket counter and the boats every morning before operating.
Boats are currently limited to only 60% of capacity to allow for social distancing and are operating from first light until 4:00 pm in the afternoon.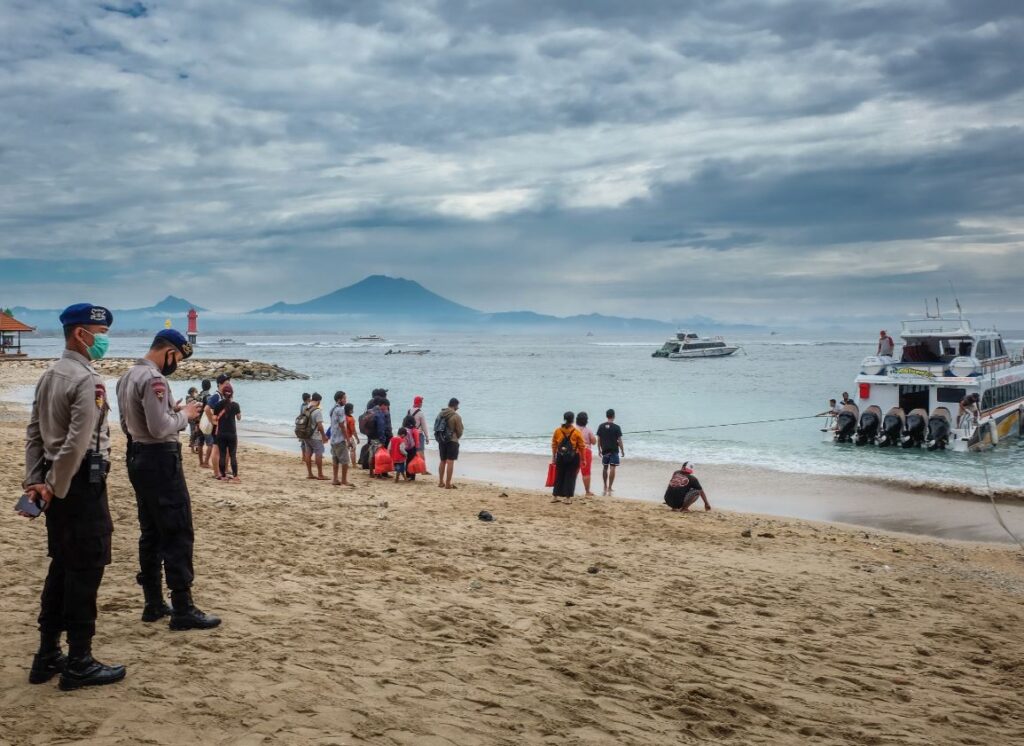 (Image: ©The Bali Sun – I Wayan Yatika)
Read Today's Breaking News Headlines In Bali
For the latest Bali News & Debate Join our Facebook Community