38-year-old Russian cosmetologist Tatiana Firsova, could face 12 years in prison for possesion of cocaine when she landed at the Bali Ngurah Rai Airport.
Firsova arrived to Bali on October 16th, 2019 around 19.30 on Qatar Airways flight 962 from Doha at the international arrivals terminal.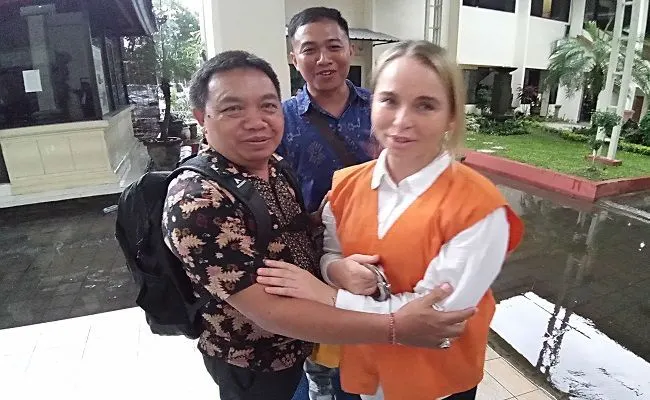 Firsova was acting suspiciously when being interviewed by custom officials upon arrival. This lead them to a further examination of her personal belongings which yielded a small vial which contained 0.15 grams of cocaine.
"In the gray jacket the defendant was wearing, there was an item in the form of a transparent tube containing white powder (cocaine) weighing 6.65 grams gross", said Public Prosecutor Widyaningsih in front of the panel of judges chaired by Kony Hartanto, yesterday.
After investigators weiged the cocaine inside the tube, it measured 0.14 of a gram.
Firsova was charged with possession of cocaine and is facing up to 12 years in Bali prison.
Indonesia has strict drug laws and convicted smugglers are sometimes executed.
More than 150 people are currently on death row, mostly for drug crimes.
About a third of them are foreigners.
For the latest Bali news, Debate & Gossip join our Facebook Community