If it feels like it's all getting too much, it's probably time to book your next trip to Bali.
While it may be a little too extreme to head to the hills and leave the world behind forever, there are plenty of intimate jungle retreats in Bali that give you all the space, tranquility, and time you need to rest and recharge.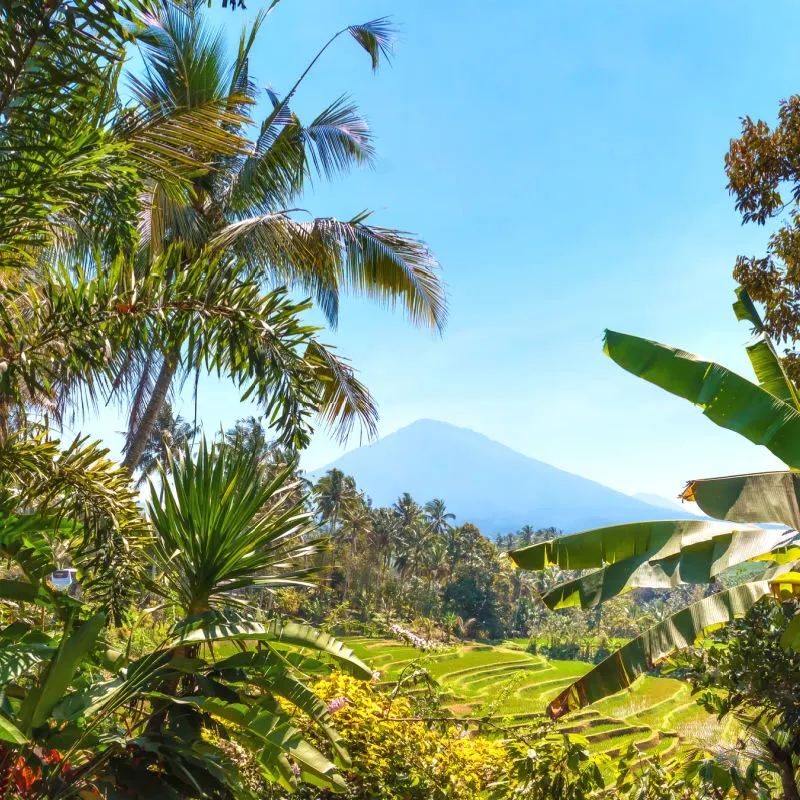 Bali is home to some of the most exclusive and luxurious jungle getaways in the world, many of which come with a hefty price tag.
If you're a budget-conscious or even mid-budget traveler, don't go thinking a secluded jungle retreat is out of reach. Far from it.
Here are some of Bali's most impressive (and budget-friendly) jungle retreats.
Bali EcoStay should sit high on the bucket list of every jungle lover. This gorgeous resort is nestled away in the densely forested hills surrounding Mount Batukaru.
The whole landscape is alive and thriving, from the permaculture garden to the forest itself to the rushing river that traverses the resort garden; if you need to reconnect with your senses, Bali Ecostay is the place to do it.
Described as an experience that is 'nurtured by nature,' everything at Bali Ecostay is managed with a strong environmental focus. The retreat is proof unto itself that if you care for nature, nature will care for you. Unlike (literally) everywhere else in Bali, the tap water at Bali Ecostay is drinkable.
This is because they have a direct spring water source from Mount Batukaru. The water is full of minerals and is almost certainly the purest water you will drink in Bali, maybe even in your life so far.
Top 5 Travel Insurance Plans For 2023 Starting At $10 Per Week
Easily Earn Points For Free Travel
Guests are truly spoiled with their choice of accommodation. All bungalows at Bali Ecostay are constructed using natural materials and designed to blend seamlessly into the landscape.
Each bungalow is positioned to have its own private and uninterrupted view of the vast landscape, and none of the accommodations overlooks another. Guests can choose from eight truly unique bungalow options, which each offer their own rustic charm and sense of homeliness.
Bali Ecostay can be booked on a night-by-night basis, but for the best value for money, check out the offers on their website.
The romance package, friends and family package, and couples getaway package each includes accommodation, meals, and guided activities and experiences in and around the resort, ranging from cooking classes to trekking, massage, and craft workshops.
Sitting in the shadows of the magnificent Mount Batukaru is the Batukaru Coffee Estate. A working coffee plantation and intimate retreat space, Batukaru Coffee Estate was founded by local Balinese biodynamic farmer Kentri Norberg, who is also known as Wayan.
Norberg's story is a heartwarming one. She returned to Bali from Sweden in 2009, having been diagnosed with cancer. She turned to naturopathy and self-healing methods to tackle her illness.
With a keen devotion to living in harmony with nature and with extensive experience in interior design and architecture in Sweden, she established the Batukaru Coffee Estate, a place for retreat, reflection, and healing.
Located 2700m high on Mount Batukaru, the coffee estate and retreat are home to wildlife galore, including deer, civil cats, monkeys, and a spectacular array of tropical birdlife.
Guests can check in to a luxurious glamping shala, a traditional wooden joglo, or one of the estate's expansive bohemian suites.
During a stay at the retreat, guests are welcome to keep themselves to themselves or explore all that the land has to offer. They can learn about biodynamic farming and life on a coffee plantation, take part in yoga and meditation sessions or even book in for a traditional Balinese massage.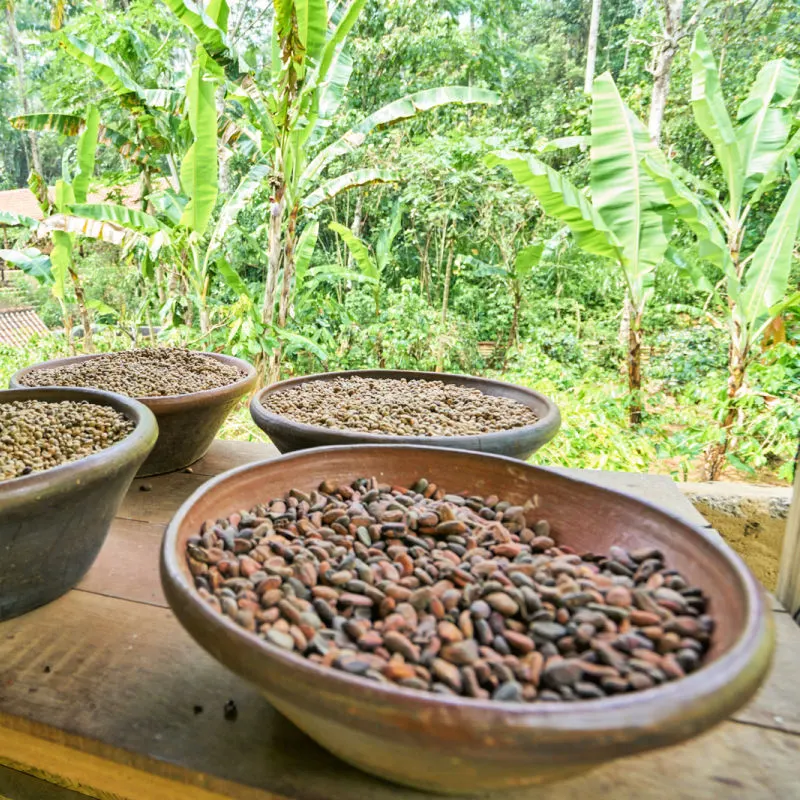 Tourism leaders in Bali have spoken openly about how they want to see more of a focus on sustainable tourism in the coming years. They also want tourism businesses to take every possible opportunity to highlight the wonders of Balinese culture to visitors.
There are dozens of affordable eco-retreats in Bali, especially in the hills and highlands around Mount Batukaru, be sure to check out Clove Hill Eco Retreat and KusFarm too.