Hundreds of foreigners departed Bali over the weekend, some with chartered flights organized by their respective governments, following flight cancelations across the globe amid the COVID-19 outbreak.
The Ngurah Rai Immigration office said in a statement that over 200 foreigners, consisting mostly of German nationals, boarded a chartered German Airlines flight on Saturday headed for Frankfurt, while over 400 passengers consisting of mostly French nationals headed to France with Qatar Airways on the same day.
In addition, Austrian Airlines also reportedly carried over 200 passengers back to Austria.
Foreign missions in Indonesia have actively used social media to assist their respective citizens. As fewer flights become available due to global travel restrictions, their efforts include assisting those seeking to return home to find available flights.
£446 New flight option ✈️💪@KLM have put on an additional flight from Denpasar to Amsterdam on Monday 30 March 2020. There is good availability as it is just announced.

After this flight, KLM plan to suspend this route until 5 May. You'll need to purchase a ticket from AMS pic.twitter.com/34WtOEWQNr

— UK in Indonesia (@UKinIndonesia) March 29, 2020
I Putu Surya Dharma, a spokesperson from the regional office for the Ministry of Law and Human Rights, told Nusa Bali yesterday that between March 1 and 26, nearly 254,000 foreign tourists have left the island. However, the same period also recorded over 169,000 foreign tourists arriving in Bali, he added. Travelers from Australia, Russia and the United States topped the list of visitors.
Last week, American and Australian citizens in Indonesia were ordered to leave the country amid the novel coronavirus outbreak, wherein officials also cited evidence of Indonesia's current medical capacity, among other things, to urge immediate action.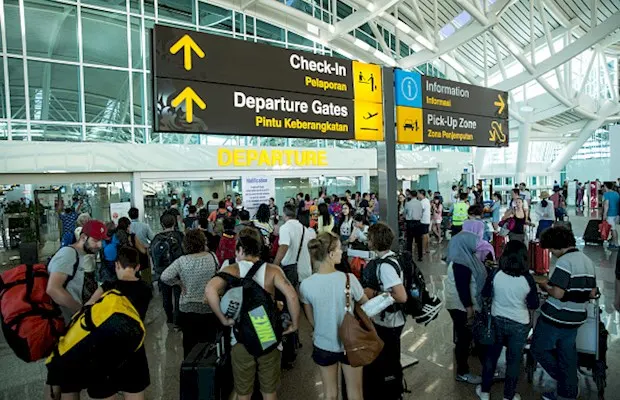 Some foreigners have decided to extend their stay in Indonesia, it seems, as evident by packed immigration offices across Bali last week. Indonesia's Directorate General of Immigration has swiftly responded to the spike in visa extension requests, and eligible foreigners unable to return to their home countries due to COVID-19 are being given an automatic extension for their stay permits.
For the latest Bali news, Debate & Gossip join our Facebook Community

Post Sponsored by Bali Flow Tours: Travelers #1 choice for private tours and airport transfers in Bali