A fire broke out at the Grand Inna Bali Beach Hotel on Sunday engulfing the building in smoke around 4:30 pm.
The fire was extinguished by firefighters shortly before 8:00 pm.
According to the Deputy Governor of Bali, Tjokorda Oka Artha Ardhana Sukawati, the fire initially started on the 10th floor in the ceiling. The suspected cause of the fire was a lightning strike. Initially the fire was put out immediately by hotel staff but a spark found its way to the main floor laundry room.
The laundry room then burst into flames creating a secondary fire.
"Actually, the fire on the 10th floor was quickly extinguished by hotel staff. After a secondary fire broke out, 4 fire-fighting units quickly arrived to the scene and the fire has been extinguished," explained Sukawati.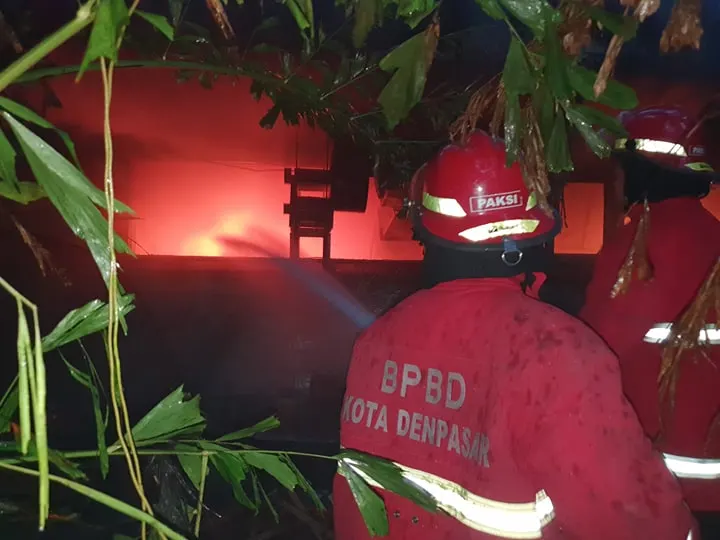 According to authorities, no guests were injured in the fire as it did not spread to any of the hotel rooms.
40 occupied rooms have been moved to another wing of the hotel for precaution. "For guests it is safe, 40 occupied rooms have been moved to the southern wing," said Sukawati.
For the latest Bali news, Debate & Gossip join our Facebook Community

Post Sponsored by Bali Flow Tours: Travelers #1 choice for private tours and airport transfers in Bali